He's one of our own, goes the bleak logic of instinctive denial. We must follow tribal tradition and give him the benefit of the doubt, however dubious. Legal process, involving careful analysis of evidence and the context of the offence, cannot be trusted.
The rush to defend the indefensible has become one of the hallmarks of modern football. It is the natural consequence of the game's ritual allegiances and exaggerated profile. The myth of victimhood is powerful, and temptingly simple to propagate.
Position a TV camera close to buses disgorging Sheffield United supporters. Some, in an illustration of swaggering bravado more usually associated with brain-dead guests on The Jeremy Kyle Show, can be relied upon to bawl allegiance to Ched Evans into the lens.
Evans is a convicted rapist, seemingly indifferent to the destruction of his victim's life by the case, and the moral ambiguities of a well-funded campaign which continues to protest his innocence. But at a certain level in professional football he has a track record of scoring goals. That is his Get Out Of Jail card.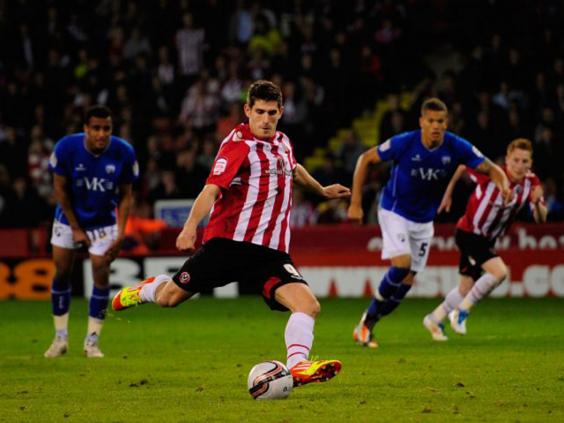 Though the United board is apparently split on re-employing him, and understandably fearful of reputational damage, experience suggests that consciences will soon be shelved and a crisis management plan will be applied.
Evans will return to the acclaim of those who contribute to a stomach-churning Facebook site which rails against "mob justice" and assures the Welsh forward that "we all with you ched" (sic). Shirt badges will be kissed and the abbreviation utb (Up The Blades) will be used as a statement of faith.
The limits of loyalty are infinitely expandable. Luis Suarez might be a reprehensible character, who used contrition as a last resort to secure a transfer from Liverpool to Barcelona, but we were invited this week to sympathise with his exclusion from Fifa's Ballon d'Or shortlist.
Steven Gerrard, normally so sure-footed in such circumstances, was wheeled out to suggest his former teammate was a victim of "politics". Though it goes against the grain to praise a universally maligned, ethically challenged organisation like Fifa, they were right to resist the opportunity to judge Suarez in the vacuum of his professional ability.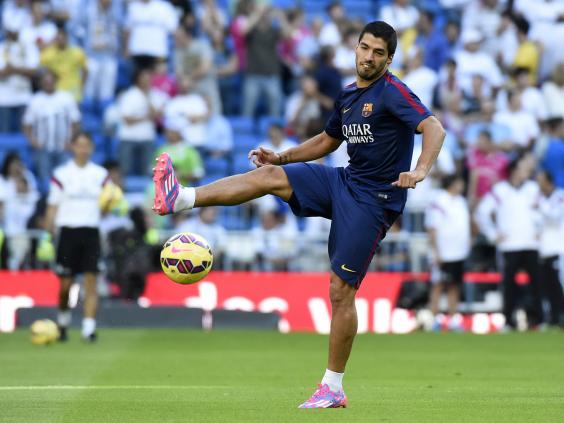 A minority will always believe the Uruguayan is incapable of using racist language, and maintain that his serial biting offences are coincidental. The media will continue to be a handy target for retribution. But with football's moral compass swinging off its axis personal standards must be protected. Racism stains the game. It is endemic in Russia, whose status as hosts for the next World Cup is destined to become a consistent source of acute embarrassment, bordering on shame. To prove the point, Igor Gamula, coach of Russian Cup holders FC Rostov, referred to his black players as "things" on Friday and made grotesque "jokes" about Ebola.
Celtic gave Bulgarian winger Aleksandar Tonev their unequivocal support after he was suspended for seven matches for using "offensive, insulting and abusive language of a racist nature" against Aberdeen defender Shay Logan.
A spokesman insisted the club "absolutely abhors racism of any kind" but has "accepted Aleksandar's explanation that he did not say the words that were alleged to have been said and that he is not a racist". Such backing was hailed on social media by Celtic fans, who have taken to him.
The response of supporters at Tonev's parent club, Aston Villa, was wildly different. They called for his sacking if his appeal, which he has every  right to pursue, fails. The underlying  sentiment that he would not be missed because of his failure to justify an  initial £2.5million transfer fee is depressingly relevant.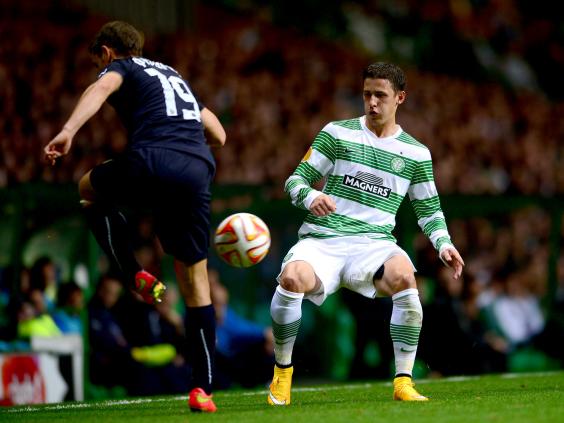 Tonev is deemed expendable, largely because his ability is questionable. Morality doesn't come into it. What a world.
Rangers fans right to take on Ashley
Sandy Easdale, chairman of the football board at Rangers, so obviously exists in a parallel universe it would come as no surprise to learn that he believes fairies exist in an uncharted corner of Ibrox Park.
His naïvety, in insisting that Mike Ashley merely "wants to help the club", set new standards of ridiculousness, even at an institution that consistently stretches credulity and effortlessly destroys reputations.
Ashley is the ultimate exploiter of chaos, a peerless asset stripper and restorer of distressed businesses. For £2million, loose change in his world, he has effectively secured control of another global platform for his sportswear operation. It is a brilliant coup. Desperation is his ally, and the clarity of his strategic thought makes him dangerous. The Scottish FA may have written to him, asking for confirmation of his intentions, but they are ultimately irrelevant. Without Ashley, Rangers are heading back into administration.
His most cogent opposition will come from the Rangers Supporters Trust, who have formed a company to produce and promote their own merchandise, in opposition to club outlets. Red and black is the colour scheme of their protest, and profits from the sale of shirts  and scarves will be used to purchase shares, so they can lobby for influence at board level.
Ashley remains unlikely to listen, but Newcastle fans should follow suit, and make the sort of commercial challenge he understands.
Will anyone refuse Qatar?
The 2022 FA Cup final is envisaged as an afterthought, staged in June following a World Cup dictated by financial and political expedience. The marathon at the 2019 World Athletics championships is scheduled to be run at night, because of the heat.
The common denominator of course is the host nation, Qatar. The world awaits a sport with the foresight and courage to reject the petrobillions on offer in unsustainable circumstances. It might be a long vigil, so don't hold your breath.
Murray shows his class
Andy Murray could have hit cruise control and accepted his absence from the ATP Tour finals in London later this month. Yet he racked up the air miles, proved his professionalism and received his reward. Despite his defeat by Novak Djokovic in Paris, he has been enriched by his response to adversity.
Reuse content