The pain was vivid and unimaginable, but Fernando Ricksen was spiritually enriched by the terminal illness which left him physically depleted. He stumbled and fell, but rose again after walking hesitantly through a guard of honour into a wall of noise at Ibrox.
His tears were shared by thousands of strangers and his plight transcended what, superficially, was a tribal occasion. Rangers' stadium was full again, echoing to the old anthems, but his dignity in dealing with the fatal symptoms of motor neurone disease sparked a common humanity.
Celtic pledged £10,000 to Ricksen's fighting fund. John Hartson, perversely respected as a cancer survivor and reviled as an Old Firm adversary, paid him due homage. A football match, honouring a Rangers player who has not long left as a living legend, demanded perspective.
That was last Sunday. Tomorrow, the first Glasgow derby for 33 months threatens to poison the memory of Ricksen's valedictory appearance. Historically bitter rivalry has mutated in a vacuum of envy and inadequacy created by Rangers' liquidation and renewal.
It is one thing to argue pointlessly whether the League Cup semi-final at Hampden Park is therefore an Old Firm or a New Firm match. It is entirely another to escalate hostilities with self-fulfilling promises of scripted violence and ritual retribution.
The vast majority of fans, on either side of the divide, are decent people whose natural passions and fervent allegiances are kept in check. Each club has produced football men of the greatest quality and integrity, like Walter Smith and Tommy Burns.
But the portents are not good. Rangers are calamitously run, and vulnerable to the opportunism of  über-businessman Mike Ashley. Fans are factionalised. The Spaniard Nacho Novo, who scored in Ricksen's benefit match, set the tone by condemning the club board as "shitebags."
Kenny Dalglish's loosely worded comparison of Celtic supporters who placed a full-page newspaper advert deriding Rangers' status with "psychopaths" was predictably seized upon. Provocation, ranging from the wearing of ghoul masks to jibes about Rangers being a "tribute act" to the club which won 54 Scottish titles, may be juvenile but it has rarely been more dangerous.
Police have warned both teams about their behaviour. Those who sing sectarian songs will be prosecuted. Research suggests that when Celtic meet Rangers, domestic abuse in the Strathclyde region rises by nearly  140 per cent.
Scottish football is so chaotic – "lazy, undersold and self-pitying", according to the devastatingly insightful Barry Hearn – that it cannot afford the self-inflicted agony of a showpiece occasion which is primarily regarded as a threat to public order.
Potential sponsors are already alienated, and television income is on subsistence levels. The standard of football is poor. Celtic's defence of their latest title has been underwhelming. Rangers are almost certain to be reliant on a play-off to regain their place in the Scottish Premiership.
I'll let you into a little trade secret. Many neutral commentators shy away from reminding the Old Firm of harsh truths because abuse is guaranteed, however many caveats are made. That ensures opportunities to accentuate the positive are lost.
Jak Trueman is 15, and was told last week that his rare form of blood cancer, Gammadelta T-cell lymphoma, is untreatable. He does not know whether he has "days, weeks, months or years" to live. A Rangers season ticket-holder, he was visited by Celtic players in hospital. Both clubs will be involved in a fundraising match for his charitable foundation next Sunday.
Supporters are being asked to unite, to sing his name in the 20th minute of tomorrow's game. Pray they celebrate their good fortune, and do so lustily. The gesture would be healing, hugely significant and mercifully generous.
More strong-arm tactics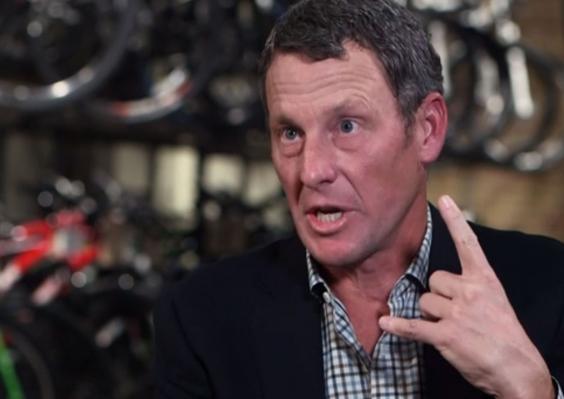 The tone was defiant – he would probably dope again – and the contrition transparently theatrical. Here was an unreconstructed bully, manipulative, provocative and shamelessly self-serving.
Lance Armstrong's latest attempt to reset the agenda served some purpose in exposing the enduring malignancy of one of his most vocal supporters, Pat McQuaid. The former president of cycling's global governing body, UCI, has effortlessly rewritten history to pronounce Armstrong a victim of a "witch hunt". He is nothing of the sort, of course. We are merely witnessing the opening exchanges in Armstrong's fight against a £65m whistleblower lawsuit.
He promised the BBC he would "try to make it right" to those he harmed, but allowed his lawyers to subpoena anyone who testified against him.
Such interviews are meticulously rehearsed and strategic. He rations them so their impact is maximised. They only serve to muddy the waters, spread the toxicity of blame.
Armstrong remains a hypocrite, preaching forgiveness and pursuing vengeance before he has his day in court. He can have no better epitaph than that supplied by Nicole Cooke, Britain's former Olympic road race champion: "Lance hasn't realised his wealth is stolen goods."
Tiger is stripped of pride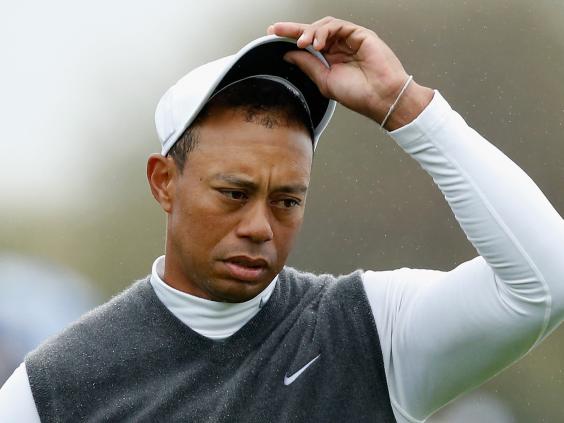 At least there is an honesty about the struggle of Tiger Woods to come to terms with the weight of his legend and the fallibility of a body which, by breaking down and necessitating back surgery, is betraying him with remorseless speed.
The chunked chips, errant drives and consistent calamities of his worst round as a professional, 82 on Friday, suggest that, at the age of 39, his career is in irreversible decline. He returns to the site of his last major title, the US Open at Torrey Pines in 2008, this week as a sadder but wiser man.
Whole world in its hands
Qatar's achievement in reaching the final of the World Handball Championships is unprecedented, yet easily lost on this stellar weekend.
Its wider significance lies in the fact that they naturalised eight players, from Bosnia, Cuba, Egypt, France, Montenegro and Spain, before the tournament. Qatari money speaks seductively in many languages and in an increasing number of sports.
Reuse content