"Ladies and gentleman. England will be playing Four-Four-F******-Two."
Those were the famous words of one of England's most successful managers, the only man, bar Sir Alf Ramsey and Sir Bobby Robson, to lead the Three Lions to a World Cup semi-final in their miserable history.
It's just a shame that Mike Bassett is a fictional character.
But Bassett, Ricky Tomlinson's much loved star of surprise 2001 hit Mike Bassett: England Manager, will return to the silver screen soon and fans even have the chance to get a part in the film.
The sequel, Mike Bassett: Interim Manager, will be part funded via crowd-sourcing website Kickstarter. Until 20 November, fans are able to contribute a bit of cash to the film and if you hand over enough you can even appear in the film.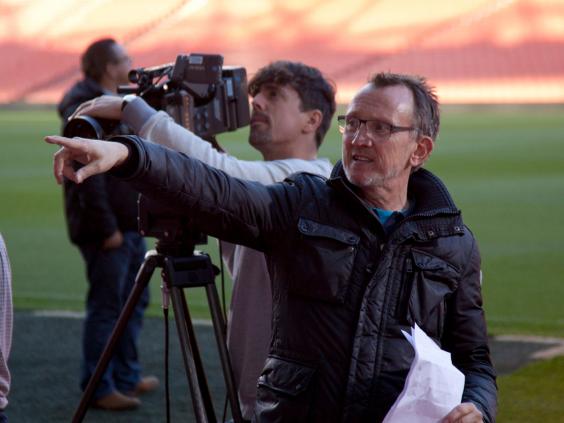 Donations start at £5 - getting you a selection of Mike Bassett ringtones - and go all the way up to £5,000, giving you a proper speaking part, not just as an extra.
Directed by Steve Barron (Mike Bassett, Coneheads) the film sees the manager falling on hard times after some poor career choices in which he was mistaken for Harry Redknapp.
But he finds himself back in charge of the national team after England's manager Jorgen Mannstein, a German, leaves just weeks before the World Cup.
"It was an easy decision for me to play Mike again," said Tomlinson.
"Who wouldn't want to be England manager without all the stress of actually having the job? Whenever I speak to football fans there's such affection for Bassett that it's hard to ignore the demand.
"The Kickstarter element is a brilliant way of getting people involved in the film. It's a football film for football fans so it's great to recreate the same collectiveness you see on the terraces in a movie."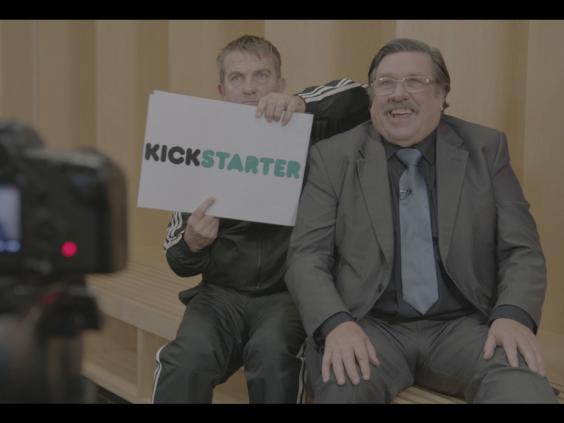 Barron added: "I had such a great time making the first movie, and watching Bassett become such a football icon over the years has been wonderful.
"With the Germans dominating football again, we brainstormed a really fun idea and it felt right to bring him back. We can't wait to get started."
Filming will begin in March 2015, with the film aiming for a release in early 2016.
For more information and to help fund the project CLICK HERE.
Reuse content