I was delighted to see Luke Shaw in the England squad, and quite a few other youngsters too. I like experience in my side, but you need a balance and young players give you energy, pace and, often, a freshness which means they have no fear. Older players who have experienced failure in the past can sometimes be held back by the fear of it happening again, young ones just want to go out and play.
I realised that early in my career when at Notts County. When I took over I brought in two teenagers who were at the club, Tommy Johnson and Mark Draper, and then signed Craig Short, who'd been with me at Scarborough and was 20. All three were prominent as we reached the play-off final at Wembley. A place in what is now the Championship was at stake. Johnson, then 19, and Short, who was 21, played. The press were asking me if the senior players would be looking after them as these youngsters might freeze on the day. As it happened they played without fear, obviously loved being there and got on with the game. Both scored as we beat Tranmere 2-0.
A year later we were back at Wembley, in another play-off, this time to get into the top flight. Mark Draper also played this time and, like Tommy and Craig, played his part as we beat Brighton. So it has proved throughout my time as a manager – all the youngsters good enough to play have thrived in big games. If they are good enough, they are old enough.
That clearly applies to Shaw. It's been exciting seeing him come through even if, like most modern full-backs, the attacking side of his game looks to be better than the defensive one. That can be a problem at the very top level, when you can get isolated and find yourself against players like Cristiano Ronaldo, and I think that is why Roy Hodgson won't be writing off Ashley Cole any time soon.
Of the three contenders – Shaw, Cole and Leighton Baines – Cole is the best defender, as he has proved against Ronaldo in the past.
It was great to see how much being called up mattered to Shaw and I'm sure when he arrives he'll be looking at Steven Gerrard and Frank Lampard and pinching himself. He'll probably keep himself to himself to begin with, but that doesn't mean he won't make an impact.
When I arrived at Palace I realised we were short of pace in forward positions. I called over Gary Issott, who ran the club's excellent academy, and asked if he had any youngsters with pace. He mentioned Victor Moses and Sean Scannell, and said they were good players, but not ready for the first team. I said to them, "Gary says you two are quick enough and good enough, but not ready. Do you think you are ready?" Victor said "Yes". It was probably the only time I heard either of them speak, they were so quiet, but I put them in and they did really well for me.
I brought in Nathaniel Clyne at around the same time, another quiet one, but I reckon he's become the best defensive full-back around. I remember being sat with his mum in my office in Beckenham, south London, a wonderful woman who took him all over for his football. I feel really pleased for her that he is doing so well and it can only be a matter of time before he gets a senior England opportunity.
Sometimes a player just seizes his chance. At Leeds we were short of numbers for an internal practice match pre-season so I asked Mick Jones if there were any youngsters we could bring in. He suggested Sam Byram. After 20 minutes I said to Mick, "We'll take him to Cornwall for pre-season." The youth coach didn't think he'd be ready but he began the season at right-back and hardly missed a match that season. Now there's big clubs looking at him. He's a smashing lad from a good family and I'm delighted for him.
I can see Shaw doing the same, making the shirt his own once he gets the chance – a bit like Cole did when Sven called him up as a youngster. Shaw and Kyle Walker – who I brought in on loan at QPR, and he not only did brilliantly for me with his pace and energy, but also revived his own career with the confidence boost he enjoyed – could be England's full-back pairing for years to come – if Kyle can hold off Nathaniel's challenge.
Maybe we have more young  English players than people sometimes think. They just need a chance to show their ability.
QPR-Leeds match recalls the night I slept with trophy
My two most recent clubs, QPR and Leeds United, meet today in a fixture that stirs a lot of memories. The last time Leeds went to Loftus Road was the final day of the 2010-11 season, the most emotional day of my career. The tables in the papers that morning showed QPR were champions, but it wasn't certain because we were still awaiting the results of the Football Association's inquiry into Ale Faurlin's transfer. Within the club we were confident that there would be no problems, but you can never be absolutely certain with an FA commission and there had been newspaper stories suggesting we'd be docked points which would put our title, and promotion,  in jeopardy.
It had been hanging over us for weeks and there was less than an hour to kick-off when Terry Springett, from the admin side, grabbed me in the tunnel with tears in her eyes crying "no points". We were champions.
I went to the dressing room to tell the players and they were all jumping up and down, some crying. The news spread around the stadium and the place was electric. I was really pleased for Gianni Paladini, who ran the football side of  the club and had been through hell with  the case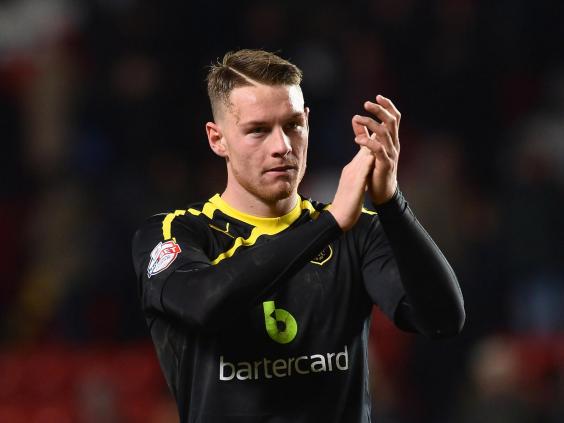 We then scored in a minute but, unsurprisingly given all the emotion, could not sustain our start and Leeds won the match. No one cared about the result, though, as we were presented with the trophy.
I got home that night at eight, with Sharon, Amy and Will, and was in bed at 8.15 in my jammies, exhausted. In bed with me was the trophy. Sharon was in the spare room – I don't think she minded.
There will be a very different atmosphere at kick-off today as QPR are desperate to get back to winning ways while Leeds, after all the chaos of recent weeks, will be thinking they could make a run for the play-offs, especially now they have signed Connor Wickham on loan. He's just what they need to play with Ross McCormack.
It is not the only big game in the Championship, there's plenty riding on Burnley v Derby. I was told by a seasoned observer that Burnley produced the best performance in the Championship this season in beating Forest last week. It will be interesting to see if they can repeat that against another good, in-form side.