Chelsea's 2-0 victory over Arsenal in the Capital One Cup last night sent them into the quarter finals of the competition, but that wasn't the only thing Jose Mourinho took away from the night.
The Blues manager added to a well-deserved win by going home with Mesut Ozil's shirt after his former player handed it to him following the final whistle.
Ozil, Arsenal's stellar £42.5m summer recruit, was a second half substitute in his side's cup exit which saw him come face to face with his former Real Madrid boss for the first time since his move to England.
According to the German midfielder, Mourinho sent Ozil a 'Welcome to London' message when he arrived in September and it seems the pair have a good relationship.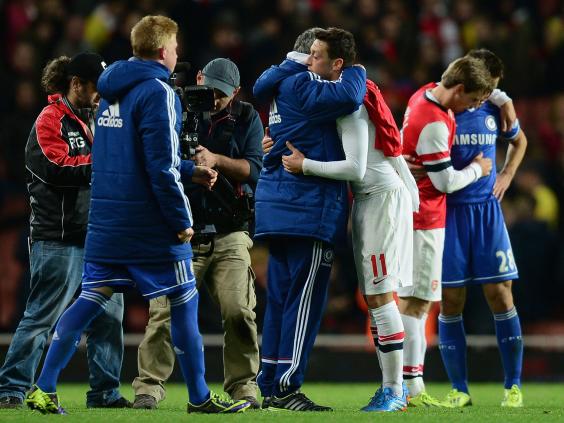 Reuse content