Let's be clear about one thing first when it comes to footballers and their post-match routines: if you are 19 years old like Raheem Sterling, or even 25 years old like Daniel Sturridge, you do not need a two-day recovery after playing a game.
The "two-day recovery" concept was introduced at Manchester United during my time there by the fitness coach Tony Strudwick, who also works with England. Tony knows how to look after players. The two-day recovery was only for the oldest among us, generally speaking the over-33s. The second day after a game, the likes of myself, Rio Ferdinand and Ryan Giggs would do some strides across the pitch, stretch for 20 minutes and go back in for a massage.
The rest of the squad would train as normal. There might be the occasional request from one of the players over 30 that he join our light session because of an ache in the legs. But otherwise the second day after a match, everyone else trained.
I mention this because I think that the row that has blown up around Sterling being too "tired" to play against Estonia on Sunday obviously has its roots in Liverpool's unhappiness over Sturridge's injury after the Norway friendly last month.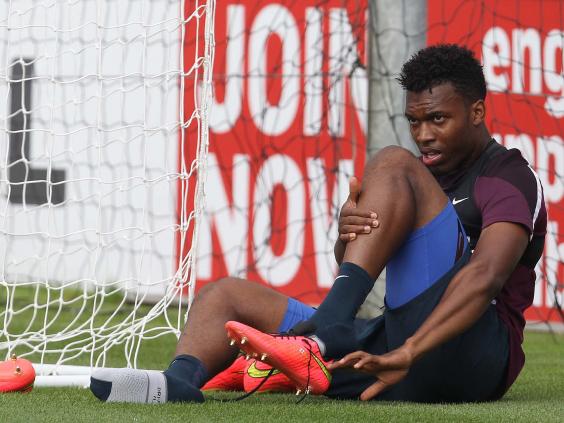 He picked it up training on that second day post-match and has not played since then and all the problems between Brendan Rodgers and Roy Hodgson seem to have flowed from that.
I know that Hodgson and his staff would do nothing to jeopardise the fitness of the players, whatever club they happen to play for. I know that they take the greatest care over them. Everything is done in the interests of the player, above all.
That injury to Sturridge was not Hodgson's fault. It could have happened to any player from any club. What has created the problem has been Rodgers complaining about the two-day recovery process in the aftermath of the injury.
At that time England were preparing for a major game, their first Euro 2016 qualifier against Switzerland in Basel. An international manager has very little time to get his players ready. I can understand the reluctance some club managers have over friendlies but this was different. By bringing up the two-day recovery issue, Rodgers made things much more difficult.
Estonia 0 England 1 player ratings
Estonia 0 England 1 player ratings
1/12 Joe Hart

Another quiet night for England's No 1. A spectator for the most part in Tallinn, though his distribution was wayward at times when required. 6/10

2/12 Calum Chambers

Often sloppy on the ball but matches like this will stand him in good stead for the future, especially when being played out of position. 5

3/12 Gary Cahill

Fast becoming Mr Dependable in England's backline. Always in the best position, and gave Estonia's forwards no chance during rare attacks. 8

4/12 Phil Jagielka

A slightly subdued performance but made up for that with a couple of well-timed challenges. Not over-worked but solid alongside Cahill. 5

5/12 Leighton Baines

Plenty of time and space to attack, with his passing as slick as his hairstyle. Rooney should have put away left-back's cross in the first half. 7

6/12 Jack Wilshere

Despite his starting position as the deep-lying midfielder, he constantly looked to set England on the attack. A couple of delightful through-balls. 9

7/12 Jordan Henderson

Steady from the Liverpool midfielder, with some great movement but the 24-year-old lacked incision with his final ball. Can do better. 6

8/12 Fabian Delph

Often found himself reverting to left-back as cover for the adventurous Baines who was always looking to get forward. Replaced after 61 minutes. 5

9/12 Adam Lallana

The attacking tip of Hodgson's diamond. Linked up well with Rooney, Henderson and Wilshere and made promising runs into dangerous areas. 6

10/12 Wayne Rooney

His celebration was one of pure relief after his missed chances began stacking up. Stepped up with fine free-kick when it mattered. 7

11/12 Danny Welbeck

Sluggish. The Arsenal man just could not get going at all in Tallinn. Heavy in the touch. Had to drop back to get any involvement in the game. 4

12/12 Best of the bench: Alex Oxlade-Chamberlain

His pace posed some problems as the clock wound down, and he came close to setting up Rooney for a late second which the captain couldn't finish. 6
At Liverpool last season, the players could have all the recovery time that they needed. The club were not in the Champions League or Europa League and the midweeks were free. This season it is going to be much more difficult for them to allocate that time and still be able to work on the training ground.
When he was asked on Sunday why Sterling was not in the team for the Estonia game, Hodgson had to give a straight answer. Sterling is one of his most important players. If he is not playing then naturally he is going to be asked why.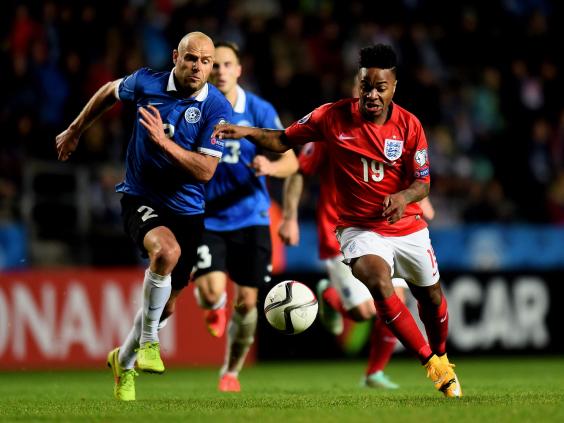 As for Sterling himself, I really hope that there has been no pressure placed on him by Rodgers or anyone at his club to say that he was feeling tired, or heavy-legged on Saturday. I really hope that his decision to tell Hodgson that he was not at his best was his, and his alone.
At 19, I think he is a good player, with the potential to be a great one. I find it hard to believe that he wants to miss games. He has played 1,105 minutes over 14 games this season, 11 of them starts. Yes, he played at the World Cup but that was in June. It might have taken an emotional toll but at  19 years old, it will not be affecting his energy levels.
Sterling does not seem the type to me to complain. I see him as one of those brave wingers, a tough kid who gets kicked and then picks himself up again. He gets on with it and does not hide on the pitch, a bit like Cristiano Ronaldo once did at Manchester United. And if he wants to reach that level one day, he will have noticed that the likes of Ronaldo, Lionel Messi and Andres Iniesta have played up to 70 games some seasons.
He is very young and while his form last season was excellent he has dipped a little this year. That happens at his age. I think that in terms of his skills he is capable of beating just about any player in the world on his day.
Unfortunately this episode has created problems for him. He may get a bit of stick for it at away grounds and be under that extra pressure to perform.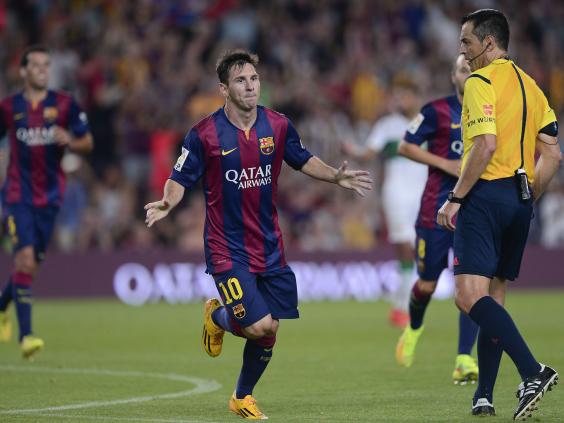 I don't blame Hodgson one bit. He does his best to look after the players, win games and give honest answers. Being England manager is hard enough without the added obligation to accommodate every club's different recovery plans.
You have to admire Bale's efforts for club and country
Contrary to popular myth, I did not have that many offers to play abroad when I was at Manchester United. I only ever had one phone call. It was after Euro 2000 from an agent who represented Internazionale. When he told me the wages on offer I felt quite giddy. Then I came to my senses, said "No" to him and never heard any more.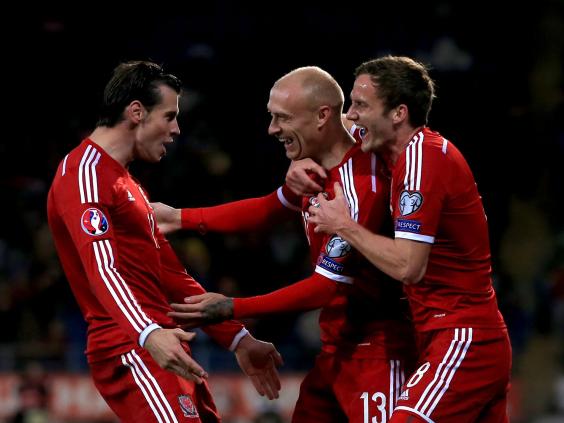 I have to admire the way that Gareth Bale has taken to life at Real Madrid. I watched him in the 5-0 win over Athletic Bilbao and they were breathtaking. I am sure that he will eventually inherit Ronaldo's mantle as the club's leading goalscorer. In the meantime, it was good to see how much it meant to Bale to play for Wales this week.
Signals are looking good for Wilshere
I thought Jack Wilshere had two very good games for England during the last week. I would go one step further than that and say that, at the moment, Wilshere is England's best player.
The penny has dropped and he has added another dimension to his game. He has always been capable of that intricate passing game. Now he can play the ball long, too. The quality of some of those passes into Wayne Rooney in Estonia was very high.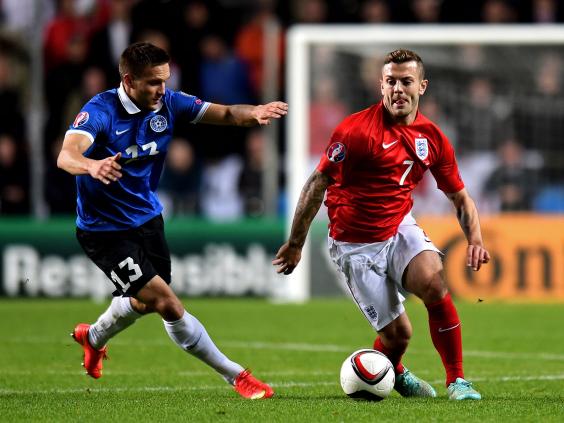 You cannot underestimate the importance of eye-contact between a midfielder and a striker in those situations. Wilshere mentioned it in one of the interviews that he gave and I would agree that it is critical.
With the great forwards I played with, it was often the case that you did not need a call or a signal. Often, it was just a look and it was enough to know where they were going. Wilshere and Rooney seemed to have that.
Overseas league games make no sense for big guns
The idea of staging Premier League games overseas seems to have gathered momentum again. I make no apologies for sounding like a traditionalist: I just cannot see why the clubs would pursue it.
Manchester United can go to most big countries in the Far East and the United States and fill a stadium on pre-season. We saw that with the 109,318 attendance for the game against Real Madrid in Michigan this summer. What puzzles me is how some of the smaller clubs in the league, with a much lower profile, are going to attract the same crowds. Will they have to play in the same stadium as a warm-up act for the more popular games? Equally, who gives up the advantage of playing one fewer home game a season?
I have heard the argument that it gives all Premier League clubs the opportunity to trade on the overseas popularity of the competition, rather than just the big clubs on their pre-season tours.
I don't see why a club like United would be prepared to go to all the hassle of playing a league game overseas just to profit-share with West Bromwich Albion or Stoke City.
Reuse content