There are times in the career of every young English footballer when they simply need to take their chance to establish themselves. Having burst on to the scene last season, that moment is now for the bright young talent that is Ross Barkley.
Against Italy as a second-half substitute on Tuesday night he showed exactly the kind of form that is required to make his own the position in the team that I think he is best-suited to: the No 10, either at the top of a diamond or behind a lone striker. When England play again in June, Barkley has to take the next step and claim that starting role as his own.
I rate him highly. He has the kind of pace and physique that few footballers his age can boast and technically he is an accomplished player. He can go past an opponent on either side. He can score goals. This lad has a lot to offer, but that alone will not be enough. He is still young, not 22 until December, but as ever in football there is no time like the present.
Looking at England's midfield over the last two games I would say that there is a great deal of energy and enthusiasm in there. Fabian Delph and Jordan Henderson are two players who can get to the ball quickly and disrupt opponents' play.
The experiment with Phil Jones was conceived along the same lines – a player who could break up the Italians' rhythm – although it was obvious what that first-half line-up lacked.
In the second half, it was crucial that Michael Carrick was on the pitch. As I have said many times before, Michael is capable of breaking up play like a good defensive midfielder but he can also pass the ball well. He is always in the right place. On top of that, Barkley gave the team the attacking creativeness they had lacked.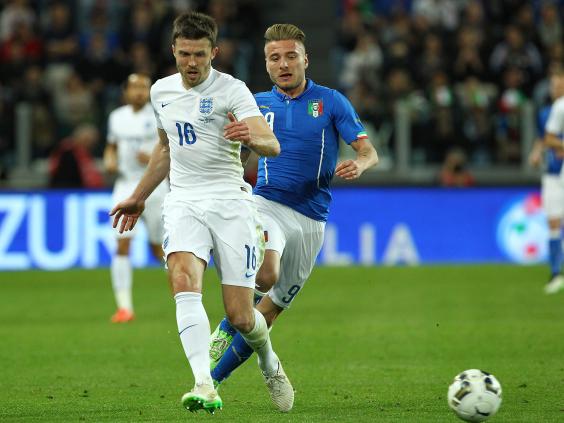 Before the break, Italy showed just how to execute a 3-5-2 formation against a diamond-shaped midfield, finding space in the wide areas and putting pressure on the full-backs. For England, it was an experiment and it did not work. That happens. Roy Hodgson addressed it just before half-time and again in the second half, and the team were the better for it.
England need that touch of quality at the tip of the diamond behind the two strikers. Raheem Sterling has played there in the past and Wayne Rooney was asked to do it against Italy, but to my mind those two are strikers. It is that creative position, the  No 10, that Barkley can make his own. But he has to force the issue.
That difficult moment when you have to move from being a kid with potential to a consistent first-team regular who is one of the mainstays of the team is hard for young players. Many don't get the opportunity in the first place, or if they do they get only a brief one. At Manchester United, for example, the striker James Wilson has been given a number of chances this season and although he has done well, at no point has he made it impossible for Louis van Gaal to leave him out.
Our modern coaching culture is not to put too much pressure on any one performance, to let an individual flourish over time. But when it comes down to it you do have to accept that you can't keep putting the moment off. At some point a young player has to grasp the opportunity and make himself undroppable.
Rooney did that at a very young age, and Harry Kane has done the same at Tottenham. I also like the way that Delph has taken his opportunity with England since the World Cup. If anything, the development of those two players has taken some of the spotlight away from Barkley and he may welcome that.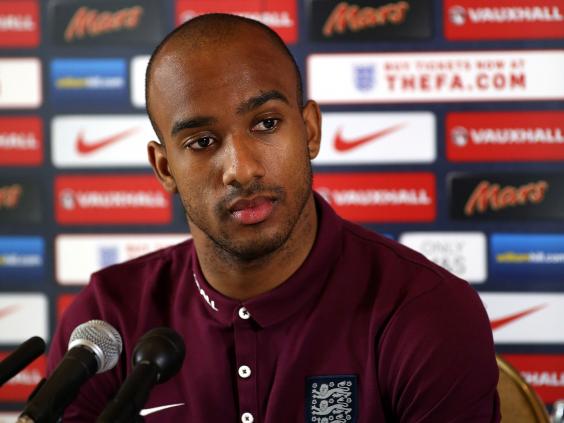 Barkley reminds me of a footballer I played alongside against Italy in La Tournoi in Nantes, 18 years ago. That was Paul Gascoigne, a substitute that day and, at his peak, a brilliant creative player. I think there is a bit of Rooney in Barkley, too. Barkley has the energy and enthusiasm of Delph and Henderson but he has that creativity too, and that kind of ability will be what wins England games against the better football nations.
The people I speak to about Barkley cannot talk highly enough of his professionalism and dedication. He is, apparently, a boy who trains as hard as anyone and you rarely, if ever, read anything about him that is not to do with football.
Playing for an Everton team who have struggled this season, despite a better run in the last four games, has not helped Barkley. When I have watched him play for his club recently I have felt that he has tended towards the safe option in his play. That is natural when you are playing in a team who are losing or drawing a lot of games. But that is not what has made him the player he is so far in his career.
Italy 1 England 1 player ratings
Italy 1 England 1 player ratings
1/27 Gianluigi Buffon

Well beaten in the first half when Rooney's shot rattled against the crossbar. Difficult to criticise him for not stopping Townsend's rasping effort. 6

GETTY IMAGES

2/27 Andrea Ranocchia

Very effective in stifling the early runs of Walcott. 6

Getty Images

3/27 Leonardo Bonucci

Experienced defender but he did find himself being put under pressure by Kane and Rooney, a combination different to the one he came up against in the World Cup. 6

GETTY IMAGES

4/27 Giorgio Chiellini

Showed quick feet to send Jones the wrong way before he played a superb cross for Pelle to put Italy into the lead. Nearly embarrassed by Rooney though after misjudging the flight of the ball to let the England striker in. 7

GETTY IMAGES

5/27 Alessandro Florenzi

Exceptional performance while he was on the pitch. Strong and effective, he rarely made a mistake. 7

GETTY IMAGES

6/27 Marco Parolo

Played the entire 90 minutes and started to fade with 20 minutes to go as England attacked. 6

GETTY IMAGES

7/27 Mirko Valdifiori

Yet another impressive performance from the 28-year-old who has been exceptional for Empoli this season. 7

GETTY IMAGES

8/27 Roberto Soriano

Similar to Parolo, he played the entire match and looked jaded midway into the second half. 6

GETTY IMAGES

9/27 Matteo Darmian

Powerful on the left wing. Clyne found it difficult to track him. 7

GETTY IMAGES

10/27 Graziano Pelle

Used his sharpness to get ahead of Jagielka before he cleverly glanced his header beyond Hart. 7

GETTY IMAGES

11/27 Citadin Eder

Took a wild free-kick in the first half which went well over Hart's goal. 6

GETTY IMAGES

12/27 Best off the bench: Franco Vasquez

Made his international debut but it's one that he won't want to remember too much as he failed to worry England's defence when he came on. 6

GETTY IMAGES

13/27 Joe Hart

Beaten by a clever Pelle header. He made a fantastic reaction save to deny Eder in the second half. 6

GETTY IMAGES

14/27 Chris Smalling

A largely uninspiring match from the Manchester United defender before he was replaced by Carrick. The two long balls that found the Juventus Stadium crowd won't have impressed Arsene Wenger, who is supposedly interested in the young centre half. 5

GETTY IMAGES

15/27 Phil Jagielka

Did excellently to clear the ball when it looked as though Eder would tap home Darmian's cross in the first half. Could be argued that he should have got closer to Pelle for Italy's opener. 6

GETTY IMAGES

16/27 Kieran Gibbs

Lost a lot of bite when he was booked after just 30 minutes. He should have done better when a neat pass from Rooney allowed the Arsenal left-back time to compose himself but he could only shoot wide of Buffon's goal. 6

GETTY IMAGES

17/27 Jordan Henderson

Often went missing as England moved further up the pitch. He did tidy up well in the second half and he looks more and more composed each time the midfielder plays for either club and country. Replaced by Mason in the second half. 6

GETTY IMAGES

18/27 Phil Jones

Uncomfortable in the first half. He gave Chiellini far too much time on the ball in the build up to Pelle's opening goal. He settled down somewhat when he was put back in defence when Smalling was brought off and made a good tackle to stop Immobile getting further towards Hart's goal in the second half. 6

GETTY IMAGES

19/27 Fabian Delph

Again, as he did against Lithuania, he was chosen by Hodgson to start. Although he proved to be no lethal weapon here, he did hold the midfield together well. 6

GETTY IMAGES

20/27 Wayne Rooney

Hit the bar in the first half. Connected the midfield and the attack effectively. Supplied Walcott with a superb cross. Should have done better with chances in the second half. 7

GETTY IMAGES

21/27 Theo Walcott

His first start for England in 18 months. His runs on the left were poor and rarely did he cause the Italian defence any problems. He was replaced by Barkley on 55 minutes. 5

GETTY IMAGES

22/27 Harry Kane

Against the likes of Chiellini and Bonucci, it was always going to be a little more difficult for the Tottenham striker than it was against Lithuania. He should be happy with his contribution, though. He linked up well Rooney too. 6

GETTY IMAGES

23/27 Off the bench: Michael Carrick

Replaced Smalling. His presence was reassuring in the centre of midfield - just as it was against Lithuania. 6

GETTY IMAGES

24/27 Off the bench: Kyle Walker

His energy provided the England attack with a different dimension late on in the second half. 6

GETTY IMAGES

25/27 Off the bench: Ryan Mason

Made his debut when he came on for Henderson on 74 minutes. He provided the assist for Townsend's goal. 6

GETTY IMAGES

26/27 Andros Townsend

Equalised fantastically with a beautifully struck right-footed effort that arrowed past Buffon. 7

GETTY IMAGES

27/27 Off the bench: Ross Barkley

He produced a terrific performance when he came on for Walcott with 35 minutes remaining. He sat directly behind Rooney and Kane and orchestrated a number of England's attacks as Hodgson's side went for the winner. 7

GETTY IMAGES
Barkley is one of those players who has to be encouraged to run at opponents and take shots at goal. At his age he needs to be given the assurance that he can do that with confidence, and while he has been criticised in the past by Hodgson for giving the ball away too much, Barkley should never be afraid to do that in attacking positions.
Since the World Cup last summer, England have become a much more energetic, aggressive team in midfield and that gives them a good basis.
In Barkley they have a player who may one day be capable of raising the national team to the next level. But in order to do that he needs to start taking his chances as he did on Tuesday. It's the hard part of making it as a top footballer, but there really is no alternative.
England U21s are genuine contenders for the Euros
Watching the England Under-21s beat Germany on Monday night it was obvious that they have a chance of winning the European Championship in June. Why the Football Association would not take its strongest squad is beyond me, as I have said before in these pages.
As a country, we simply are not that good that we can overlook these kind of opportunities to win an international tournament. David De Gea, Asier Illarramendi, Thiago Alcantara, Isco and Dani Carvajal were all in the Spain squad which won the same tournament in 2013 and it does not seem to have done their careers any harm.
Looking at the England team, there are some players who stand out, and none more for me than John Stones. I really like the look of this defender, even though he did not have the best game at the Riverside on Monday. He looks quick and strong, and I like the way he steps out from the back four with the ball. You need to have good ability to do that at international level and he clearly does.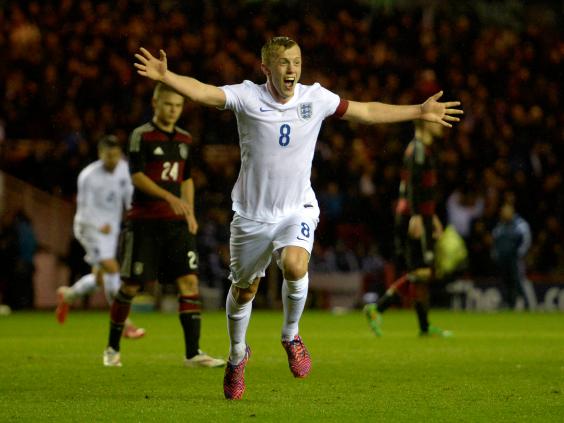 Carl Jenkinson had a good game against the Germans. James Ward-Prowse's delivery from set-pieces looks excellent to me. And I think Danny Ings has come on a lot. He is a better player than I gave him credit for at first. He missed a good chance in the game but his movement is very good.
And on top of these players there are the likes of Raheem Sterling, Ross Barkley, Harry Kane and Alex Oxlade-Chamberlain. Even Jack Wilshere and Phil Jones would be available this summer.
So many times England have been a short price for tournaments when you knew really that they would struggle to win them. For once their position as second favourites feels realistic.
All is perfect for Sterling at Liverpool. Why leave?
When it comes to his future, my view is that Raheem Sterling should stay at Liverpool. They have elevated him from the junior sides and he has a manager who has built a team around him. He plays every week. What more do you need at that age?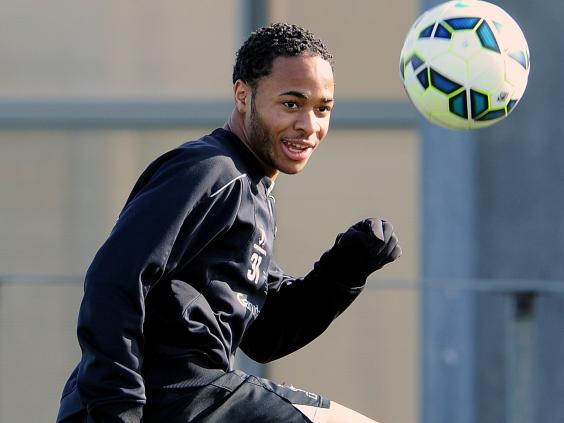 Sterling is a good player. He can beat a man and on his day he looks impressive. But he doesn't score enough goals, not yet anyway.
You have to be careful when you time a move to one of the biggest clubs. Occasionally, these young players do not realise what a good thing they are on to when they know that they will be playing every week.
Weekly awards
Player of the week
Michael Carrick. Two typically classy  performances for England from their oldest player
Moment of the week
It has to be Lee Casciaro's goal for Gibraltar against Scotland. A little bit of history
Match of the week
England Under-21s 3-2 Germany Under-21s. A great comeback and a well-worked winning goal finished by James Ward-Prowse
Manager of the week
North Ferriby United's Billy Heath for his team's win over Wrexham on penalties in the FA Trophy final
Reuse content