Well done to Joe Hart for a record number of saves in a Champions League game this season, and without him it would undoubtedly have been much worse for City.
But what I could not get my head around was his evident delight at it all. Towards the end of the game he was smiling after every save and fist-bumping his defenders. City were losing 1-0.
They were going out of the Champions League. What were they celebrating? Not losing 5-0?
It takes us back to that gulf between the best teams in Europe and the best teams in the Premier League. By the end, City looked relieved the scoreline had not been more humiliating, but it was still a humiliation nonetheless.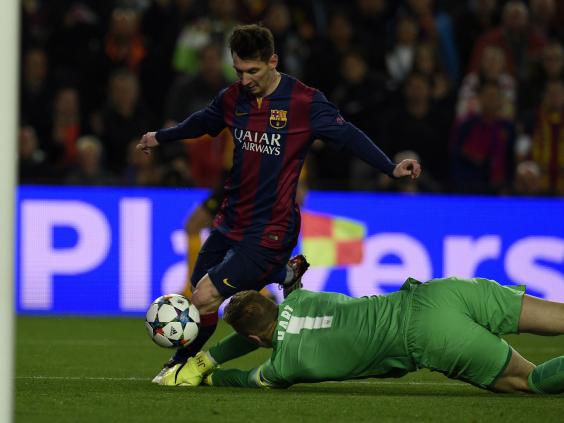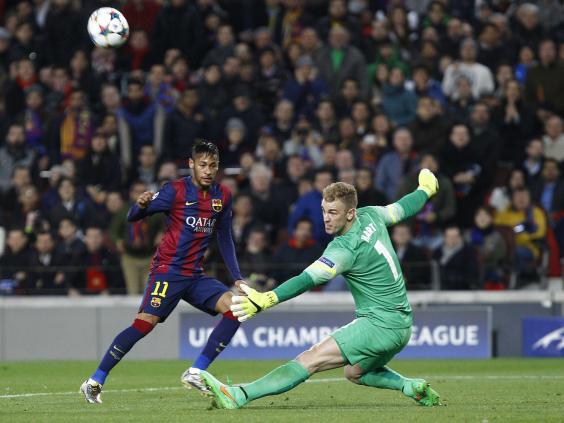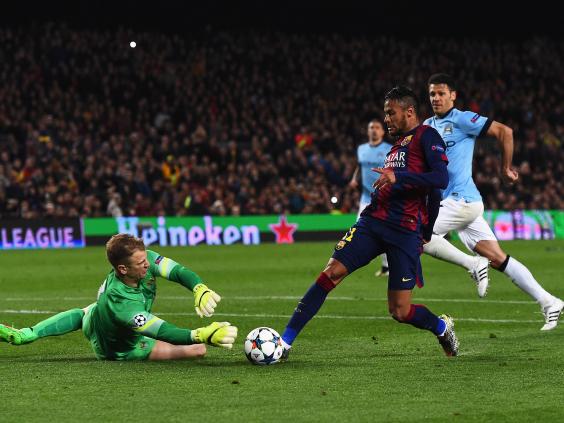 English clubs should not be pleased to go to places like Barcelona and get away without a thrashing. They should be able to compete. They have the resources.
Reuse content