Lionel Messi voted Jose Mourinho his third-best coach of 2014 and openly admitted he does not know where he will be playing next season – so surely that must mean he wants to move to Chelsea, right?
Or perhaps he wants to stay at Barcelona. After all, as he left the Ballon d'Or gala in Zurich on Monday night he clarified his comments from earlier in the evening. "I have just realised what a reaction there has been to what I said," Messi admitted. "I am not thinking about leaving at all. I was just saying in general that in football you never know what the future holds."
Messi has us all spinning like disoriented full-backs, and in the current climate at Barcelona that suits him just fine – the more uncertainty and confusion, the better.
He is not happy with the current board members at the Nou Camp. They make a fuss over giving him his annual contract renewal, something the previous president Joan Laporta took care of as a matter of routine. In the past they have privately pondered the deal that dare not speak its name – selling Messi to help pay for a new stadium – and they have employed a coach, Luis Enrique, who on the evidence of his time at Roma and his first six months with Barça, is not up to the job.
Messi wants change at the club and if there is an inkling that he is prepared to walk away at the end of the season then the Barcelona members will be sure in the summer to vote for the presidential candidate he favours as a safeguard against him leaving. The club statutes say the people must decide, but this time it will be Messi picking the top man.
If Laporta returns and if he brings with him, let's say, Ronald Koeman as coach, and Messi approves, then he will stay. But if the outcome is not to his liking then everyone has been pre-warned.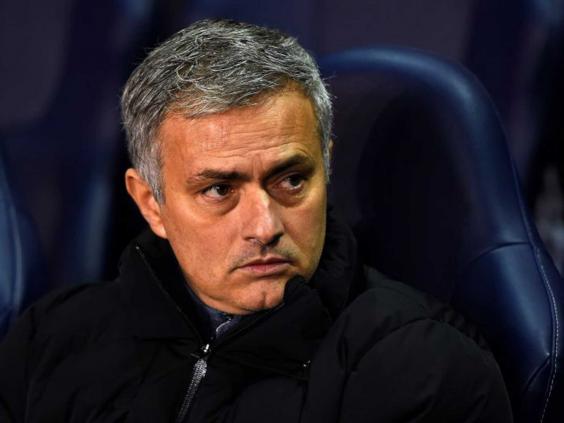 What he does not want is for the current board and coach to continue. One Spanish broadcaster joked on social media after Messi sat through a video message from Luis Enrique at the Zurich gala last night that he would now be subjected to another message from his mother-in-law and then one from his orthodontist, such was the pained expression on his face.
Some will argue too much is being made of this – after all, what's wrong with voting for Mourinho? The problem is that indecision over Messi's future has always been tied to the sentiment: "I want to be at Barça, but it might not be up to me". But Fifa's ban on Barcelona signing players until next January changes that.
It really is up to Messi this time because while selling him would be politically difficult at the best of times, now it would be suicide when the club is unable to buy a replacement. If there is doubt, then it is his doubt.
As for the vote for Mourinho, much like the decision to follow Chelsea on Instagram last week, it appears mischievous. Messi's votes are nearly always political – he votes for team-mates as he did this time, picking Angel Di Maria, Andres Iniesta and Javier Mascherano. Did he really feel Mourinho had a better year than his compatriot Diego Simeone, who won La Liga and reached the Champions League final with Atletico Madrid?
Chelsea, of course, could not afford Messi with his €250m (£195m) buyout clause. But if, disgruntled with the outcome of this summer's election, the 27-year-old demands to walk away, that price would come down. And he would be able to say to Barça: "I did try to tell you'"
Ultimately, expect him to stay. But expect the mixed messages to continue all season – right up until the presidential election.
Reuse content