Former Manchester United and Everton man Phil Neville made the shock move of becoming assistant coach at Valencia over the weekend.
The 38-year-old, who won more than 50 caps for England, is to become assistant to Nuno Espirito Santo, the new manager of the side who qualified for the Champions League next season after finishing fourth in La Liga.
The move means Neville will again meet David Moyes, who managed him at Everton and who was in charge of an ill-fated spell at Manchester United in 2013-14 where Neville acted as an assistant.
Neville has revealed that Moyes was a crucial part in him making the move to Spain, also stating that he'd had a desire to play abroad during his career that was never realised.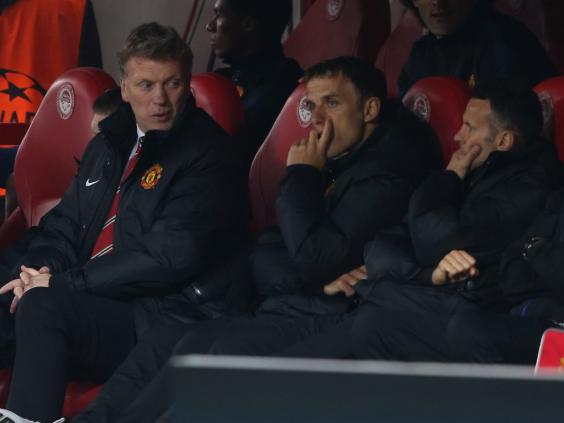 "I always wanted to play abroad but it didn't happen so this is the next best thing," Neville told ESPN. "It's something I've fancied for a long time. I want to experience a new culture, learn a new language, see how football works in Spain and take myself out of my comfort zone in Manchester.
"I've spoken to the glass half-full and half-empty people. They stress the negatives and the positives, but I'm doing what it right for my family and I and I don't think it's a bad thing for a young British coach to try working outside Britain."
Neville also said that the move to the Costa Blanca, in the south-east of Spain, will be better for his daughter.
"When the opportunity came about I sat down with my family and we talked through the options," he added. "Every decision I've made in my career has been about me. This is also about my family. But we're going to learn a new language together. Our daughter, who has a disability, will be living in a city where there's warmth and sun most of the year. That's better for her. My kids will learn Spanish and my son (Harvey, a young player currently at Manchester City) will join an excellent academy at Valencia. We're starting intensive Spanish lessons and we're determined to integrate successfully into Spanish life."
He said that Moyes, now in charge at Real Sociedad, was a key part in making the move - but that late kick-offs will take some time to get used to as he goes to bed early.
"David offered more encouragement for me to move," said Neville. "He said that La Liga is a top league with the best teams in the world and that it would be a huge challenge for me and that communication was very important. He also stressed the different aspects of the lifestyle and that I'd need to learn to adapt to the late kick-offs. I normally go to bed at 9pm. A lot of games in Spain haven't even kicked off then and people go out at 11. He says it can take a few weeks for your body and mind to get used to it!"
Reuse content