Liverpool's new away kit has been amongst the most heavily criticised from the new strips unveiled for the 2013/14 season.
Yet despite being likened to a Christmas jumper, readers of The Independent have not voted it as the worst strip.
We compiled a short list of 10 terrible kits and asked you to vote for whichever one you thought was the worst of the lot.
Among the options were Barcelona's boiled sweet effort and AC Milan's golden pocket.
However, after over 5,000 readers took part in the poll, the kit voted the worst was that of Turkish side Fenerbahce. It would seem the 'glow in the dark' style stripes were not to our readers' liking, with 46 per cent choosing their new home kit.
In second place was the effort from Anfield, coming in in a clear second place with 27 per cent of the vote.
In third was Barcelona's strip, taking 8 per cent. Readers were not particularly keen on Sevilla's 'smart-casual' look either, with 5 per cent selecting the offering from the Spanish side.
To see all the short listed kits, including the winner Fenerbahce, CLICK HERE. You can also see how the voting went below...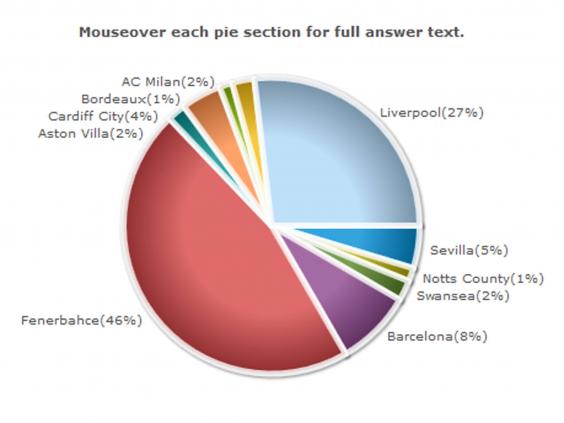 Reuse content