The Premier League are today expected to announce the new broadcasting rights deal that could cost an incredible £4.4billion to screen live matches between 2016 and 2019, representing a 45 per cent increase on the current £3bn agreement.
Seven packages are up for auction after multiple bidders made their interest in screening live Premier League games apparent, although the BBC reports that BT Sport have relaxed their pursuit of increasing their current holding of two packages after securing the exclusive Champions League rights from next season.
But BT Sport are determined to keep their current share, as are rivals Sky Sports, and the emergence of Qatar-based BeIn Sports and US-owned Discovery Network has significantly increased the competition for the live broadcasting rights.
The top 10 current most valuable players in world football
The top 10 current most valuable players in world football
1/9 1) Lionel Messi (Barcelona)

Worth £172.51million (€220m)

Getty Images

2/9 2) Cristiano Ronaldo (Real Madrid)

Worth £104.29m (€133m)

GETTY IMAGES

3/9 3) Eden Hazard (Chelsea)

Worth £77.63m (€99m)

GETTY IMAGES

4/9 5) Paul Pogba (Juventus)

Worth £56.46m (€72m)

Getty Images

5/9 6) Sergio Aguero (Manchester City)

Worth £50.97m (€65m)

Getty Images

6/9 7) Raheem Sterling (Liverpool)

Worth £49.40m (€63m)

GETTY IMAGES

7/9 8) Cesc Fabregas (Chelsea)

Worth £48.62m (€62m)

Getty Images

8/9 9) Alexis Sanchez (Arsenal)

Worth £47.83m (€61m)

9/9 10) Gareth Bale (Real Madrid)

Worth £47.05m (€60m)

GETTY IMAGES
However, any hints at who is leading the race for the rights are not available given that the process is sworn to secrecy, and all four broadcasters are believed to be pushing in the hope of landing the 4pm Sunday game that has proven to be the most popular over the years.
The BBC has already announced it has retained the Match of the Day highlights package, which set the terrestrial broadcaster back a hefty £204m, and they report that when all of the overseas broadcasters are included, the total fee will trump the current £5.5bn figure by some way.
The increase in Premier League broadcasting rights fees – which has escalated from £1.77bn for 2011-13 to a predicted £4.4bn for 2017-19 – has seen all 20 clubs currently in the top flight move into football's top 40 highest earners. The money feeds back to the clubs with 50 per cent of the fee divided equally, 25% awarded as a result of their finishing position and the final quarter distributed to clubs as "facilities fees" from matches that are screened live on TV.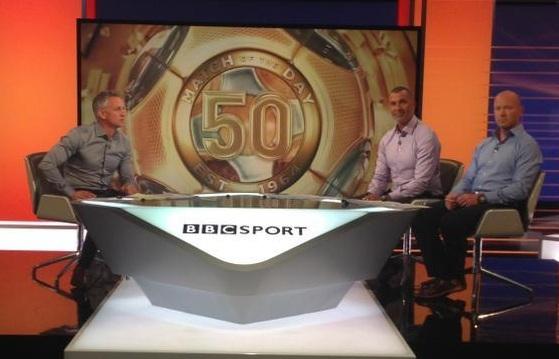 However, while clubs continue to reap the lucrative rewards that the Premier League brings, the announcement is likely to increase the dismay among fans who continue to see ticket prices saw in the top flight. Arsenal have found themselves top of the charts in terms of ticket prices in recent years, with a supporters no longer able to purchase a season ticket for anything under £1,000, while a single matchday ticket can now exceed £100 for a game alone.
It will also call into question the fair distribution of the money generated through the sales, with the Premier League by far benefiting the most from the deal. Clubs spent a record £950m on transfers alone last year, with a staggering £115m given to football agents alone, while the average Premier League weekly wage has rocketed to £31,000.
But despite this huge source of income, only Chelsea have committed to paying all ground staff and suppliers the "living wage" of £7.65-an-hour.
Reuse content