A Premier League footballer who is involved in an alleged blackmail plot surrounding a one night stand should be named, a High Court judge has ruled.
Mr Justice Warby has confirmed that the Premier League footballer, who had been granted an anonymity order after claiming a woman demanded £100,000 to keep their one night stand quiet, can be named.
The player, who is reported to be a defender and has a long-term partner and child, wasn't going to be named as part of the legal proceedings, but Justice Warby ruled that there are no grounds to keep his identity a secret which could see him named publicly, the Telegraph reports.
The top 10 current most valuable players in world football
The top 10 current most valuable players in world football
1/9 1) Lionel Messi (Barcelona)

Worth £172.51million (€220m)

Getty Images

2/9 2) Cristiano Ronaldo (Real Madrid)

Worth £104.29m (€133m)

GETTY IMAGES

3/9 3) Eden Hazard (Chelsea)

Worth £77.63m (€99m)

GETTY IMAGES

4/9 5) Paul Pogba (Juventus)

Worth £56.46m (€72m)

Getty Images

5/9 6) Sergio Aguero (Manchester City)

Worth £50.97m (€65m)

Getty Images

6/9 7) Raheem Sterling (Liverpool)

Worth £49.40m (€63m)

GETTY IMAGES

7/9 8) Cesc Fabregas (Chelsea)

Worth £48.62m (€62m)

Getty Images

8/9 9) Alexis Sanchez (Arsenal)

Worth £47.83m (€61m)

9/9 10) Gareth Bale (Real Madrid)

Worth £47.05m (€60m)

GETTY IMAGES
The footballer now has 10 days to make representations for his case to the Court of Appeal, but risks being named if he fails.
"There is thus a degree of genuine public interest in ensuring that the story has an additional name attached to it," said Mr Justice Warby.
The case originates when the Premier League star met the woman at his club's Christmas party in December last year. The two had a one night stand with the woman, a fitness instructor in her 30s, performing a sexual act on the footballer.
The pair also exchanged a number of explicit text messages and pictures, although they did not meet up again after the initial night they spent together.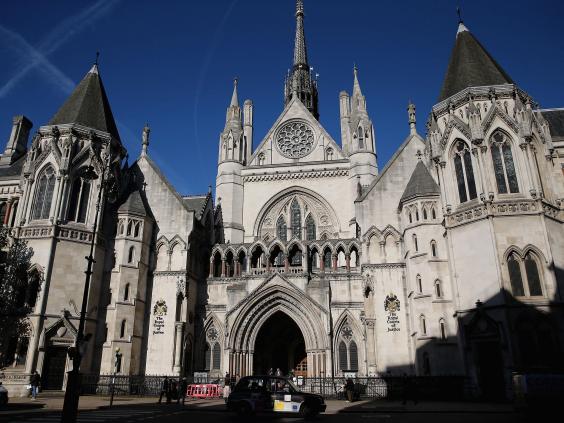 When the woman decided to sell her story to a newspaper, the footballer gained an injunction in order to prevent his identity from being revealed, and he also claimed in court that the woman attempted to blackmail him by demanding £100,000 as "hush money".
The woman denies the allegation of blackmail and insists that the player offered her money instead to try and keep their sexual encounter private.
The woman's lawyer, Jacob Dean, told the High Court that "falsely branded a blackmailer" which caused "extreme distress" after refusing to accept the financial offer from the player.
In the argument against the footballer being named, his lawyer, William Bennett, claimed identifying the Premier League star would be in breach to his right to privacy under the European Convention on Human Rights, but the judge ruled that the court had not been given all the facts and had seen no evidence that the player in question was concerned about his own privacy due to his sexual conduct.
Mr Justice Warby added the he believed the anonymity order has been driven by others linked to the case, with "commercial motives" playing a considerable role in the application to have his identity protected.
The player was also ordered to pay the £25,000 legal fees that the woman had incurred.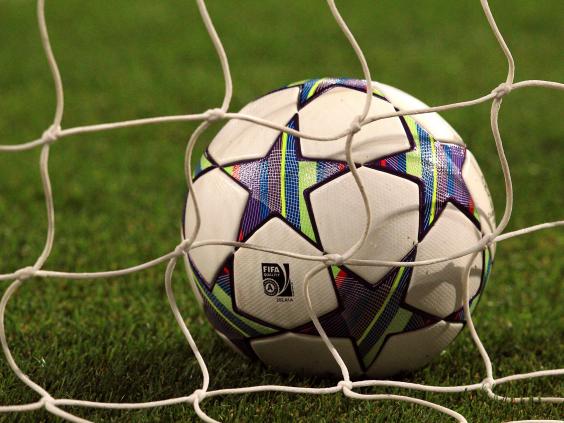 Mr Justice Warby said: "Although information about sexual life will generally be a prime candidate for protection , the sexual relationship here was fleeting and involved a single act."
He added: "The limited extent of the relationship means that the interference with privacy that publication would involve is correspondingly limited."
"I do not consider it likely that the claimant will establish at trial that the defendant blackmailed him," Mr Justice Warby continued.
"It can fairly be said, as it can of anyone selling personal information for publication that the defendant's conduct is unattractive.
"However assessing the case on the evidence now before the court the strong probability is that a court would find that the claimant's representatives decided to buy off the defendant , and sought to persuade her to name her price, and that her conduct did not amount to blackmail."
Reuse content