Europe's biggest clubs could be allowed to spend vastly more than they earn each year following a climbdown by Uefa which removes the central principle of the governing body's financial fair play (FFP) regime.
Uefa, which has faced multiple legal challenges to FFP and huge pressure to relax the rules from clubs such as Manchester City, Paris Saint-Germain and Milan, is expected to announce next month that rules will be eased to allow more owner investment in players. The organisation's president, Michel Platini, yesterday confirmed that some of the rules would be "eased". 
But with any additional allowable spend likely to be substantial – possibly £100m over the course of three seasons – Liverpool and Arsenal would be furious if, as likely, Uefa's executive committee votes it through. Both clubs are ardent supporters of FFP. Liverpool's American owners, Fenway Sports Group, bought the Anfield club five years ago in the knowledge that FFP – which allows only €30m (£21m) losses over three years – would create a level playing field against vastly wealthier owners such as City's Sheikh Mansour and Chelsea's Roman Abramovich.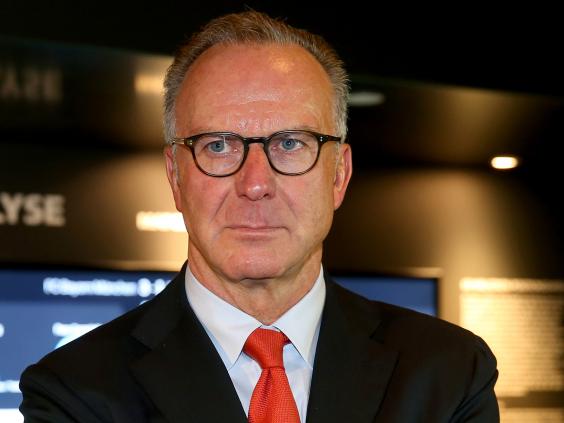 One source told The Independent that the cornerstone of the FFP regime, which allowed clubs to spend more than they earn on stadium or academy infrastructure, could be extended to outlay on players, within a new limit. "This change would address the core of FFP, not the periphery," he said.
There are scores of legal challenges to FFP before the European Court, Swiss competition authority and jurisdictions in Paris and Brussels, brought by the Bosman lawyer Jean-Louis Dupont, in which judgements are now approaching. But the European Clubs' Association has also been a prime player in pressing for the regime to be relaxed, even though it supported the introduction of FFP in the first place.
Uefa has found itself in a state of open warfare with some of the ECA's biggest clubs. City insist that they should be able to spend if they can guarantee the money and that the rules favour wealthy, established clubs – such as Manchester United, Real Madrid and Barcelona – as they prevent owners investing heavily over short periods. Even Bayern Munich's chairman, Karl-Heinz Rummenigge, whose club are arch-FFP supporters, now admits the rigidity of the system damages poorer Italian and eastern European clubs.
Platini told French radio station RTL: "The world is two-faced but we will say this openly: I think we'll ease things, but it will be the executive committee who will decide if it is to be eased or something like that, and the outcome will be known by the end of June. I think the regulations have been very good and it is the clubs who voted for FFP."
Reuse content