James Rodriguez has won the award for the best goal of 2014, beating Stephanie Roche and Robin van Persie to the Fifa Puskas award at an awards ceremony in Zurich.
Had Roche been victorious, it would have seen her become the first woman to win the award, but instead it goes to the Real Madrid and Colombia star for his strike at the World Cup.
All three contenders were of the highest calibre, but whilst two were also on the grandest stage, the other was not.
Van Persie's effort came in the Netherland's opening game of the World Cup as they came from a goal down against then reigning champions Spain to win 5-1. The ball was flighted in from the wings with the Manchester United striker heading the ball with an acrobatic dive and looping it over the head of Iker Casillas. Not only was it an incredible finish, but it signalled the end of Spain's dominance on the international stage.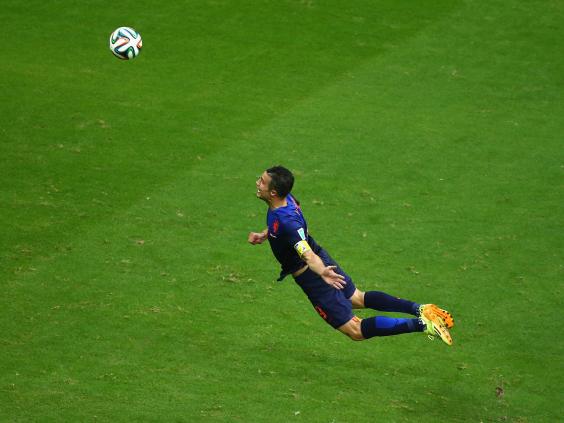 Rodriguez's effort came later on in the tournament in Brazil. The Colombian forward was already a contender for the star of the tournament, but his turn and volley against Uruguay was as vicious as it was beautiful and in that moment he stood out above everyone else (despite Lionel Messi being awarded the golden ball for player of the World Cup).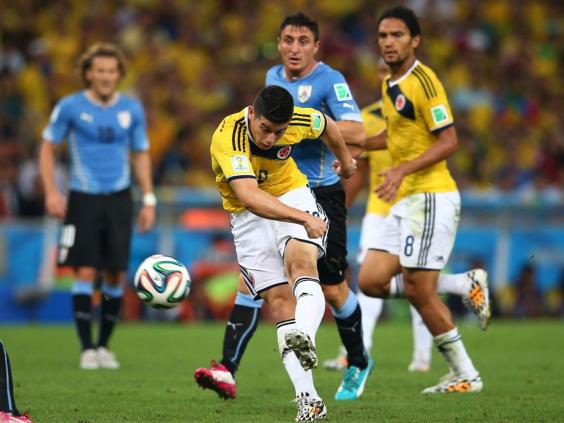 Roche's goal came in rather different circumstances. Whilst the entire world were watching the others, the Republic of Ireland player was fortunate someone was even filming hers. Yet the volleyed goal for Peamount United was many people's favourite for the award.
Follow the latest news from the Ballon d'Or awards here.
Reuse content