Will the Qatar 2022 World Cup now definitely take place in the winter?
Almost definitely. Fifa's World Cup 2022 Task Force has now formally proposed late November to late December as the preferred option. At the next Fifa Executive Committee meeting in Zurich next month, that recommendation will almost certainly be ratified.
The exact dates have not yet been worked out, but it will likely begin in late November, with the final taking place possibly as late as December 23rd, but more likely Sunday December 18th, which also happens to be Qatar National Day.
Part of the requirements to bid to host the World Cup is that it has to take place in the summer. Why has this been allowed to happen?
Qatar's original, and successful, bid was for a June / July tournament in the searing heat, complete with on the pitch, carbon neutral air con, and the country has always maintained it could host the tournament any time.
In voting for the tournament in 2010, Fifa's 25 executives (around half of whom have since departed in the wake of corruption allegations), ignored the warnings in their own technical reports, which said a summer tournament in Qatar put the health of the players at risk.
It had to be moved.
Key players in the Qatar World Cup bid controversy
Key players in the Qatar World Cup bid controversy
1/5 Mohammed bin Hammam

The Qatari was the Asian Football Confederation president at the time of the 2010 vote. The Sunday Times alleged that documents showed he made payments to officials as part of a campaign to win support for the 2022 World Cup bid. He insisted he had no "official or unofficial" role with the bid. Fifa imposed a second life ban on him in December 2012, after his decision to quit all his football roles. This came after the Fifa ethics committee investigation found him guilty of "repeated violations" of the ethics code on conflicts of interest, while he was AFC president and while a member of the Fifa Exco between 2008-2011.

AP

2/5 Jack Warner

The Trinidad & Tobago politician was forced to resign as a Fifa vice-president in 2011, after he and Bin Hammam were alleged to have paid bribes of £600,000 to Caribbean associations. He is also alleged to have helped Bin Hammam bribe Caribbean officials in return for support in his aim to oust Sepp Blatter.

Getty Images

3/5 Sepp Blatter

The long-standing Fifa president oversaw the bidding process to award Qatar the World Cup. Has since admitted awarding Qatar the cup was "a mistake". He set up an executive committee task force to look into the World Cup in Qatar being moved to the winter because of the extreme summer temperature.

Getty

4/5 Lord Triesman

Former FA chairman. Alleged that, in exchange for voting for England to host the World Cup, Warner asked for money to build an education centre in Trinidad and to buy World Cup television rights for Haiti, and that Paraguay's Nicolas Leoz asked for an honorary knighthood in exchange for their votes.

Getty Images

5/5 Michael Garcia

Former New York district attorney Michael Garcia was named Fifa's chief independent ethics investigator. He spent a year investigating the organisation, and delivered a 350-page report on the 2018 and 2022 bidding processes in September. Called for greater transparency and culture change in Fifa.

Getty Images
Why not just strip Qatar of the tournament altogether? It's still seven years away.
It's true that Fifa didn't need to award the 2018 and 2022 tournaments all at once, as they did in late 2010, described entirely fairly by Fifa critics as a "mega-trousering opportunity" for its corrupt executives, like the disgraced Jack Warner and Chuck Blazer.
Fifa launched its own internal investigation, the now infamous, and still unpublished Garcia report, into whether the bidding process was corrupt. It concluded there was no grounds to remove the tournament from Qatar.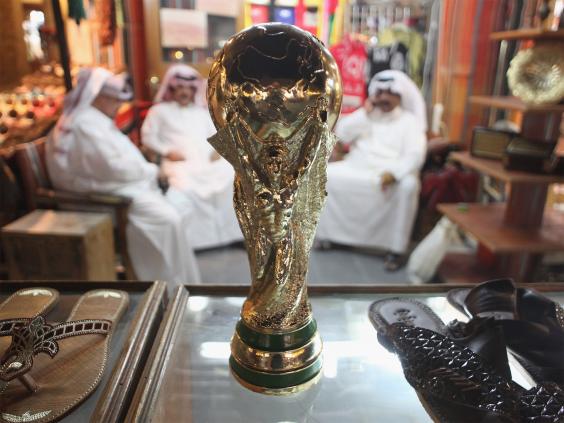 What does this mean for English football?
It will be severely disrupted. There will need to be at least a six week break in the Premier League calendar, including two before the start of the tournament. The traditional Christmas schedule will be wiped out.
The Football League could carry on, but there are no shortage of internationals who play their football in English football's second tier.
What about other European football?
The European Leagues Organisation have said a Winter World will "cause great damage."
But the time frame as it stands has very little impact on the Champions League calendar. Michel Platini, the President of Uefa who also voted for the Qatar World Cup, supported the proposals, which Premier League chief Richard Scudamore said left him "a bit disappointed."
But it is worth remembering that other European leagues already have a winter break. The German Bundesliga already shuts for six weeks every winter.
Who are the other losers?
The powerful broadcasters, like Fox News in the US and Telemundo in Latin America had been among the most vocal opponents of a winter tournament. Now the World Cup will clash other big events like the NFL season meaning the tournament, which they have already agreed to pay huge sums for the rights to, will not be as appealing to advertisers. There will be extensive negotiations to come on this matter.
A Christmas World Cup could be fun, couldn't it?
It will certainly be different, a World Cup with the beer gardens closed and the barbecue in the shed, but the Christmas element is certainly intriguing.
The England team might expect to be less tired than they tend to look at summer tournaments at the end of a long season, but most top international players play their football in the European leagues so it should really be the same for everyone. The likes of Costa Rica, who were so impressive in 2014, not least through having had so long together to prepare as a squad, might see that advantage disappear.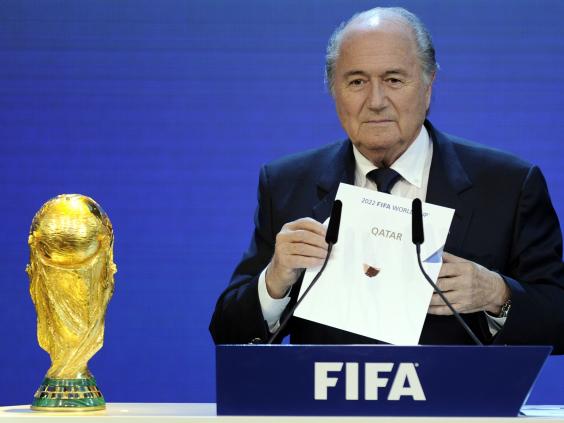 Now this decision is made, is this the end of Fifa's Qatar headache?
Not even close. There are still seven years until that tournament, and Qatar's horrendous working conditions for the migrant workers who are building the vast stadiums it has almost no use for post World Cup will come into ever sharper focus.
Fifa is insisting certain conditions be met, and is attempting to cast the games as a catalyst for improvements in industrial relations. But there will almost certainly be hundreds of deaths building stadiums that simply should not be being built.
Reuse content