The crisis surrounding Fifa after 14 people were indicted in relation to a dual corruption investigation carried out by the United States' FBI and Swiss prosecutors has led to the future of the Fifa World Cup being thrown into question.
The 2018 instalment is due to be held in Russia, with Qatar set to controversially host the 2022 tournament despite fears over the extreme temperatures in the country and the current living conditions for migrant workers responsible for building the World Cup facilities.
But the arrest of 14 current and former Fifa officials, including vice-president Jeffrey Webb and disgraced ex-vice-president Jack Warner, has led to growing calls for the tournament hosts to be reconsidered if it's found that the corruption allegations involve the campaigns to award the World Cup to Russia and Qatar respectively.
The Fifa bigwigs facing charges
The Fifa bigwigs facing charges
1/14 Jeffrey Webb, 50, Cayman Iskands

A Fifa vice president. His arrest came as a big surprise, as he had been tipped as the man to clean up Fifa once Blatter departs. Webb is also president of Confederation of North, Central America and Caribbean Association Football (Concacaf) and the Cayman Islands Football Association

Getty

2/14 Costas Takkas, 58, UK

A British citizen, Mr Takkas is currently an attache to the Concacaf president. He was previously general secretary of the Cayman Islands Football Association, of which Mr Webb is president

3/14 Jack Warner, 72, (pictured), Daryan Warner, 46 and Daryll Warner, 40, Trinidad & Tobago

The former Fifa vice president and head of Concacaf was a dominant force in football for 30 years, but was suspended from his roles in 2011 amid accusations of corruption dating back to the 1980s and an investigation by Fifa's ethics committee. He later resigned, ending the proceedings against him. Daryan Warner, the son of Jack Warner is also believed to have co-operated with the FBI. He pleaded guiltyin October 2013 to wire fraud conspiracy, money laundering conspiracy and the structuring of financial transactions, forfeiting $1.1m. Daryll Warner, another of Jack Warner's sons, he pleaded guilty to various offences in July 2013. A former Fifa development officer, he lost the job in 2012 after his father's resignation amid corruption allegations. He and his brother both face up to 10 years in prison

Getty

4/14 Charles Blazer, 70, USA

The former Concacaf general secretary reportedly turned "supergrass" to help the FBI inestigation, using a bugging device hidden inside a key fob to record meetigs with his Fifa colleagues at the London 2012 Olympics. In November 2013 he pleaded guilty to racketeering conspiracy, wire fraud conspiracy, money laundering conspiracy, and income tax evasion. Seriously ill with colon cancer

Getty

5/14 Rafael Esquivel, 68, Venezuela

Executive committee member of the South American Football Confederetion (Conmebol). It is alleged that officials at Conmebol, which organises the Copa America, received bribes from marketing executives

Reuters

6/14 Eugenio Figueredo, 83, USA/Uruguay

The Fifa vice president and executive committee member is a big name in world football, having previously been at the head of Conmebol and the Uruguayan Football Association. A former right-back

Reuters

7/14 Nicolas Leoz, 86, Paraguay

A former Fifa executive committee member and Conmebol president. When he retired in 2013 for health reasons, he said: "I've not stolen so much as a cent"

Getty

8/14 Eduardo Li, 56, Costa Rica

President of the Costa Rican Football Federation. He was elected to Fifa's executive commitee in March

Reuters

9/14 José Maria Marin, 83, Brazil

The former president of the Brazilian Football Confederation is also a member of Fifa's committee for Olympic tournaments

Reuters

10/14 Julio Rocha, 64, Nicaragua

Fifa development officer. Previously president of his country's football federation

EPA

11/14 José Hawilla, 71, Brazil

The owner and founder of the Traffic Group, a sports marketing conglomerate, pleaded guilty to racketeering conspiracy, wire fraud conspiracy, and money laundering conspiracy in 2014. Two of his companies - Traffic Sports International Inc and Traffic Sports USA Inc - have also pleaded guilty

youtube.com

12/14 Aaron Davidson, 44, USA

President of Traffic Sports USA, is a large promoter of football events in America

AP

13/14 Alejandro Burzaco, 50, (pictured), Hugo Jinkis, 70 and Mariano Jinkis, 40, Argentina

Alejandro Burzaco, a media executive who controls Torneos y Competencias, a sports marketing business. Hugo Jinkis, is the president of Full Play Group, a sports marketing business in Argentina. His son Mariano, is vice president

AP

14/14 José Margulies (AKA José Lazaro), 75, Brazil

Although he is in broadcasting, it is alleged he served as an intermediary to facilitate illicit payments between sports marketing executives and Fifa officials

youtube.com
However, it would not be the first time that a major tournament would be moved from its original host, as we explain below.
1986 Fifa World Cup
Originally scheduled to be held in Colombia, the 1986 Fifa World Cup ended up being held in Mexico in a tournament that would become most famous for Diego Maradona's 'Hand of God'. Colombia won the race to host the tournament, but after the South American nation was hit by severe economic troubles, they confirmed in 1982 that they would not be able to meet Fifa's requirements and resigned from the role as hosts. Mexico were awarded the tournament in May 1983.
African Cup of Nations
The 2000 African Cup of Nations was co-hosted by Ghana and Nigeria after CAF stripped Zimbabwe of the right to hold the tournament due to their inability to meet the requirements and deadlines. The tournament was forced to be moved again for this year's instalment after Liberia were hit by the Ebola epidemic, with the countries Antoinette Tubman Stadium transformed into an Ebola treatment unit. With all footballing activities suspended by Liberia in July 2014, CAF were forced to relocate the tournament after original hosts Morocco decided against holding the tournament due to the crisis. Morocco were subsequently banned from the African Cup of Nations, and the tournament was successfully held in Equatorial Guinea earlier this year.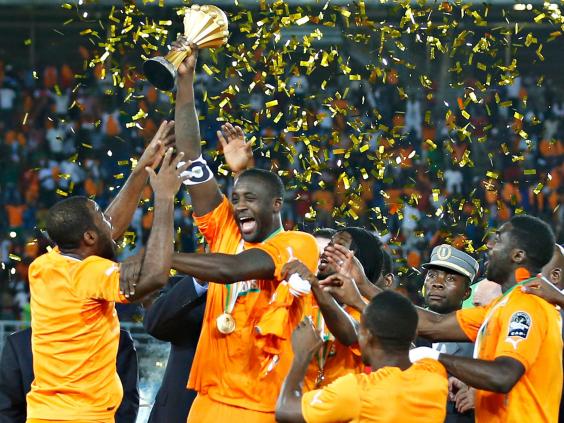 1948 Summer Olympics
London held the Summer Olympic Games in 1948 with the tournament being run for the first time since the end of the Second World War. Both Tokyo and Helsinki had been due to hold the 1940 Olympics before the outbreak of the War in 1939, with Tokyo having already been stripped of the Olympic Games due to the Second Sino-Japanese War in 1937. London then won the right to host the 1944 Summer Olympic Games, but again this was cancelled with the Second World War continuing until 1945. Despite financial problems and severe rationing, London pushed on with their bid to host the Olympics for the second time after the 1908 tournament, and finally held the Summer Olympic Games in 1948.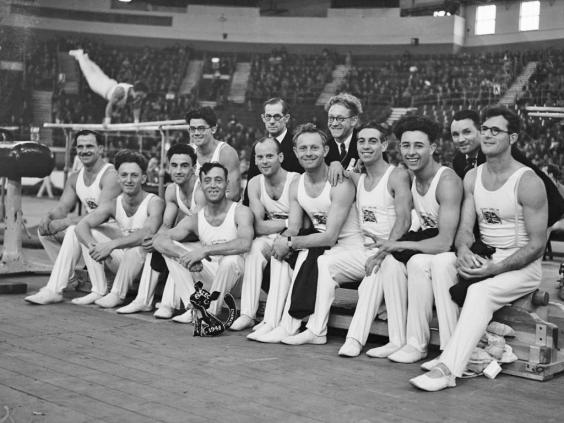 2011 Cricket World Cup
The 2011 Cricket World Cup would be unique in that it would be held across four different countries at the same time, with India, Sri Lanka, Bangladesh and Pakistan all due to hold the tournament.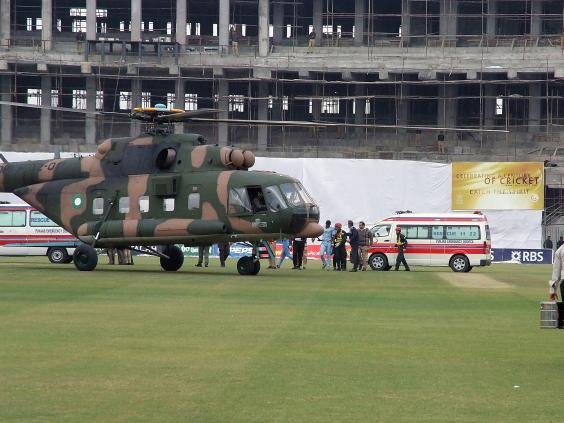 However, the terrorist attack on the Sri Lankan cricket team in Lahore in 2009 cost Pakistan the right to host the Cricket World Cup as well as cancelled tours of the nation by other countries, with Pakistan's 'home games' being played in the United Arab Emirates – although a decision to return to Pakistan could be taken soon given that Kenya played Pakistan A in five one-day games over 2014 and 2015.