A whistleblower claims she was targeted by Qataris after making corruption allegations against the Qatar 2022 World Cup bid.
Phaedra Almajid, who worked for the Qatar 2022 bid team before losing her job in 2010, claims she will live the rest of her life in fear after receiving threats against her and her children.
She provided evidence of wrongdoing to Michael Garcia's independent inquiry into the 2018 and 2022 World Cup bids.
Her evidence was given on condition of anonymity - a condition she believes was deliberately breached in a summary of Garcia's report published by Fifa ethics committee judge Hans-Joachim Eckert last week.
Garcia and Eckert are due to meet for talks on Thursday.
Key players in the Qatar World Cup bid controversy
Key players in the Qatar World Cup bid controversy
1/5 Mohammed bin Hammam

The Qatari was the Asian Football Confederation president at the time of the 2010 vote. The Sunday Times alleged that documents showed he made payments to officials as part of a campaign to win support for the 2022 World Cup bid. He insisted he had no "official or unofficial" role with the bid. Fifa imposed a second life ban on him in December 2012, after his decision to quit all his football roles. This came after the Fifa ethics committee investigation found him guilty of "repeated violations" of the ethics code on conflicts of interest, while he was AFC president and while a member of the Fifa Exco between 2008-2011.

AP

2/5 Jack Warner

The Trinidad & Tobago politician was forced to resign as a Fifa vice-president in 2011, after he and Bin Hammam were alleged to have paid bribes of £600,000 to Caribbean associations. He is also alleged to have helped Bin Hammam bribe Caribbean officials in return for support in his aim to oust Sepp Blatter.

Getty Images

3/5 Sepp Blatter

The long-standing Fifa president oversaw the bidding process to award Qatar the World Cup. Has since admitted awarding Qatar the cup was "a mistake". He set up an executive committee task force to look into the World Cup in Qatar being moved to the winter because of the extreme summer temperature.

Getty

4/5 Lord Triesman

Former FA chairman. Alleged that, in exchange for voting for England to host the World Cup, Warner asked for money to build an education centre in Trinidad and to buy World Cup television rights for Haiti, and that Paraguay's Nicolas Leoz asked for an honorary knighthood in exchange for their votes.

Getty Images

5/5 Michael Garcia

Former New York district attorney Michael Garcia was named Fifa's chief independent ethics investigator. He spent a year investigating the organisation, and delivered a 350-page report on the 2018 and 2022 bidding processes in September. Called for greater transparency and culture change in Fifa.

Getty Images
"Do I regret being the Qatar whistleblower? It has cost me personally, it has cost me emotionally - I know for a fact I will be looking over my shoulder for the rest of my life," Almajid told Sky Sports News.
"It has cost me my credibility and most importantly it has cost me the security of both me and my children.
"However I did witness something and I believe I did have to say what I had witnessed."
Almajid continued: "I had a lot of cyber attacks, a lot of them were directed to my children.
"I do believe it was through the Qataris. They knew a lot of information about me that I don't believe Fifa knew or were interested in.
"I was a bigger threat to the Qataris than I ever was to Fifa."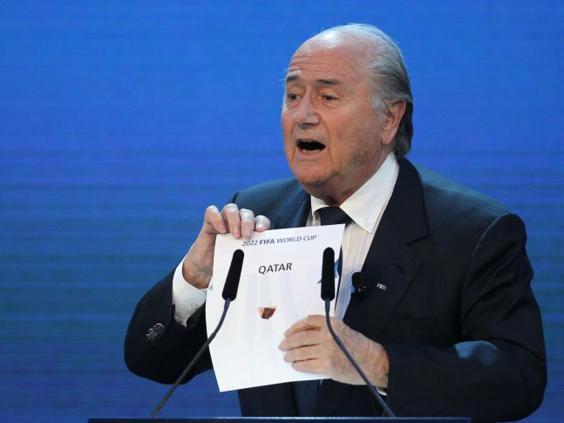 Meanwhile, Fifa president Sepp Blatter has rejected FA chairman Greg Dyke's call to publish the Garcia report into World Cup bidding.
Blatter has replied to a letter from Dyke saying publishing the report would break Fifa's rules and Swiss law.
Ethics investigator Garcia has compiled a 430-page report into the bidding for the 2018 and 2022 World Cups, won by Russia and Qatar, but Fifa ethics judge Eckert has cleared the countries to host the tournaments.
Blatter's reply to Dyke stated: "Fifa would violate not only its own rules and regulations but also Swiss law by making public the report in question."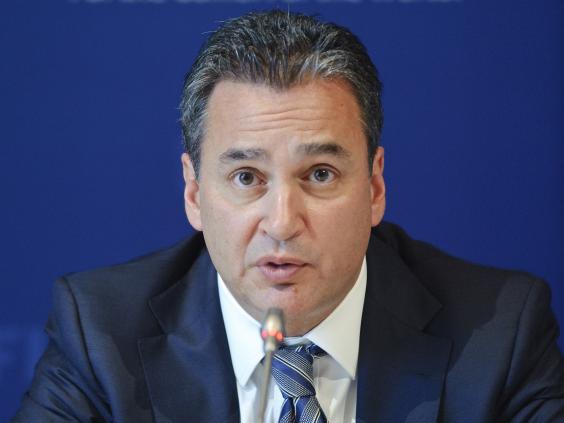 Blatter says every person in the report would have to give consent to publication - something that would be practically impossible.
The Fifa president added: "We have been advised that publication of the report might be permissible if the persons and entities included in the report consent to such publication and waive any legal action they might be entitled to bring."
Blatter's reply asks if Dyke's letter may be interpreted as "providing consent" on behalf of any member of England 2018's bid team and consultants and "as a corresponding waiver of any legal action in the event of such publication."
Fifa on Tuesday announced it has filed a criminal complaint with the Swiss attorney general in respect of unnamed individuals who report names may have breached Swiss law during the World Cup bidding.
PA
Reuse content