Tom Walley is renowned as an old-school youth coach, a disciplinarian not averse to administering a clip around the ear of a recalcitrant teenaged footballer. He devised the Dustbin Run, in a field behind his house in Hertfordshire, for boys like Raheem Sterling.
Asked to provide informal guidance in the months before Sterling moved from QPR to Liverpool at the age of 15, Walley was enraptured by his natural talent, but harboured doubts about the depth of his character.
The Dustbin Run consisted of 300 metre shuttles between refuse containers, with less than 30 seconds recovery. It was a basic form of bleep test, which defined physical and mental resilience. Participants ran until they retched.
Who could Liverpool sign to replace Raheem Sterling?
Who could Liverpool sign to replace Raheem Sterling?
1/7 Felipe Anderson

The Lazio midfielder has enjoyed his breakthrough season in Italy this year, but that has alerted a number of clubs across Europe including Liverpool. The 22-year-old Brazilian is contracted to the Serie A club until 2020 and will therefore cost a significant amount if he were to move this summer, but it's believed he has the potential to become one of the most dangerous attacking midfielders in the world if he continues his steep development curve.

Getty Images

2/7 Theo Walcott

Arsenal's pace merchant is finding it hard to break back into the first team after recovering from the ruptured cruciate ligament that sidelined him for over a year. With doubts over his fitness, his suitability to the current Arsenal side and whether he's a better option compared to his team-mates, rumours have linked him with a dramatic Arsenal exit. Liverpool would be one of the teams in for the England winger, who can also play in attack, and given that his speed can terrify any defence he would be a suitable option to replace Sterling.

GETTY IMAGES

3/7 Marco Reus

Any move for Reus appears to be hinged on firing Brendan Rodgers and hiring Jürgen Klopp, and given the noises coming out of Anfield, it's unlikely to happen this summer. But if another transfer window goes belly-up, don't be surprised to see Klopp at the club soon after with Reus in tow. The Germany international is a wonderfully gifted player who combines pace and skill to dazzle defences. He has struggled with a persistent ankle injury in recent months, but he would add a proven quality to the Liverpool ranks.

Getty Images

4/7 Divock Origi

Rodgers already knows one signing he will see arrive at Anfield in the summer as Belgium striker Divock Origi will complete the permanent move he agreed last year, having spent the season on loan with Lille. Rodgers could look to revert to the tactics he deployed last season when he had Luis Suarez to pair up with Daniel Sturridge, and although Origi is nowhere near the level Suarez was at present, the Northern Irishman will hope he has unearthed a gem when he arrives in the Premier League.

GETTY IMAGES

5/7 Alexandre Lacazette

The French forward is being courted by the likes of Manchester City and Chelsea, but Liverpool could look to show a sign of intent by launching a bid for him before their rivals. Lacazette is equally adept at playing as a striker or out wide, and it would depend on how Rodgers would choose to deploy him to where he would feature. The France international has helped Lyon secure second in Ligue 1 and will finish the season as top goalscorers barring any heroics from Andre-Pierre Gignac, who trails by six goals.

Getty Images

6/7 Jeremy Menez

Menez's brother and agent has fuelled talk of a move away from AC Milan by admitting he is likely to leave this summer, and even addressed rumours of a move to Liverpool as well as Monaco. However, at this point in time they are just rumours, and despite being able to play out wide he is more suited to an attacking role through the middle.

Getty Images

7/7 Ezequiel Lavezzi

The Argentine has fallen off the radar in recent months, but his future at Paris Saint-Germain remains far from certain and a move to the Premier League has always appeared on the cards. At home out wide on the wing, Lavezzi can also do a job up front, and would bring a physicality to the attack that is currently missing in Sterling, Philippe Coutinho and Jordan Ibe.

GETTY IMAGES
Sterling was no different. Midway through one series, he sank to the rough ground, spent. Walley towered over him, and ordered him to continue. He did so, slowly, silently. When the boy completed the sequence, the coach knew he had found "a bit of purple, a bit of quality".
He once felt the same way about another boy at Arsenal, whom he had turned from a left winger into the finest left-back of his generation. Ashley Cole reveres his former coach; he understands the logic of his tough love and the magnitude of his debt to him.
No-one at Liverpool doubts Sterling's strength of character, despite the acidic, mutually demeaning dispute about his future. Yet these are his Ashley Cole moments, which will forge perceptions of his personality to his enduring detriment.
Just as the myth of "Cashley" was created by Cole's infamous autobiography, in which he railed against the insult of being offered £55,000 a week, Sterling will suffer grievously from a shifting narrative of confused complaint, convenient fiction and cartoonish aggression.
His faith in the bovine approach of his representative, Aidy Ward, is misplaced. This is not convulsive criticism, pandering to the stereotype of a feckless footballer. This is not about expecting a young, black, working-class man to know his place, as some have suggested. It is neither subtle racism nor paternalism.
It is about standards of behaviour, common decency in a situation which has been mishandled so badly it has become symbolic of a game without a moral compass. The issues it raises are wide and profoundly important.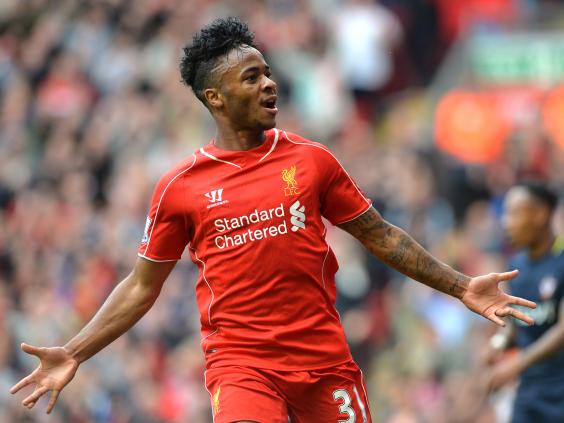 Ward has inflicted grievous damage on an already conflicted profession. How can agents argue for self-regulation and against limits on their fees, when he is treating the negotiating process with such contempt?  
Agents now have greater power to shape the news agenda than clubs, who lack sophistication and nuance in dealing with the media. The briefing in Sterling's case has not been one-sided, but the undercurrent of sympathy for Ward has been striking, difficult to reconcile.
Liverpool's weakness is another indication of a changing landscape. Gary Neville's point, that losing Sterling would be significant, as a consequence of an introspective provincial institution, is well made. It is all too easy to forget the boy who became a commodity.
Sterling's is not a straightforward story. He was born into one of Jamaica's most marginalised communities, Maverley, and transplanted, at the age of six, into a similar culture on  St Raphael's estate, in the shadow of Wembley stadium.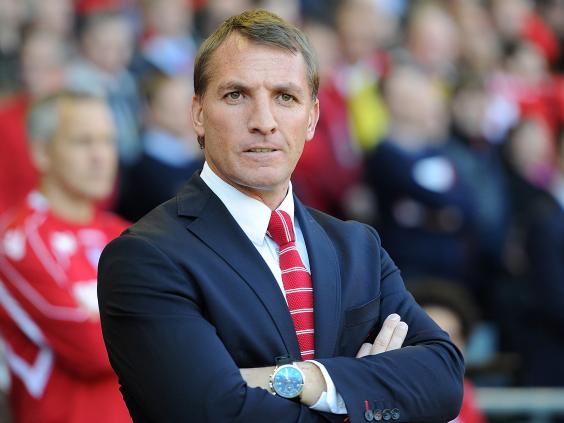 The St Raphz Soldiers, a so-called Blood gang, fought the Suspect Gang from the adjoining Stonebridge estate. Violence escalated; police reported that Yardie drug barons had ordered Jamaican hit-men to end factional fighting among crack-cocaine dealers in the area. 
Sterling failed to settle in mainstream education, and was statemented by social services, but overcame anger-management issues after football became his release. He was sustained by the strength of his mother, Nadine, and the kindness of strangers.
He has a well-developed social conscience, and supports two primary schools in Jamaica. He doesn't need sermons about loyalty, but he does need to pause, and pull back from the precipice.
Lampard to be admired
Frank Lampard devoted part of his last week in English football to promoting awareness of dementia, the condition which consumed his grandmother.
He spoke movingly on behalf of the Alzheimer's Society, which used him to humanise a disease which claims a new victim every three minutes.
It was typical Lampard: earnest, eloquent, effective. He has authenticity as an ambassador because of his natural dignity and self-evident determination to make the most of himself.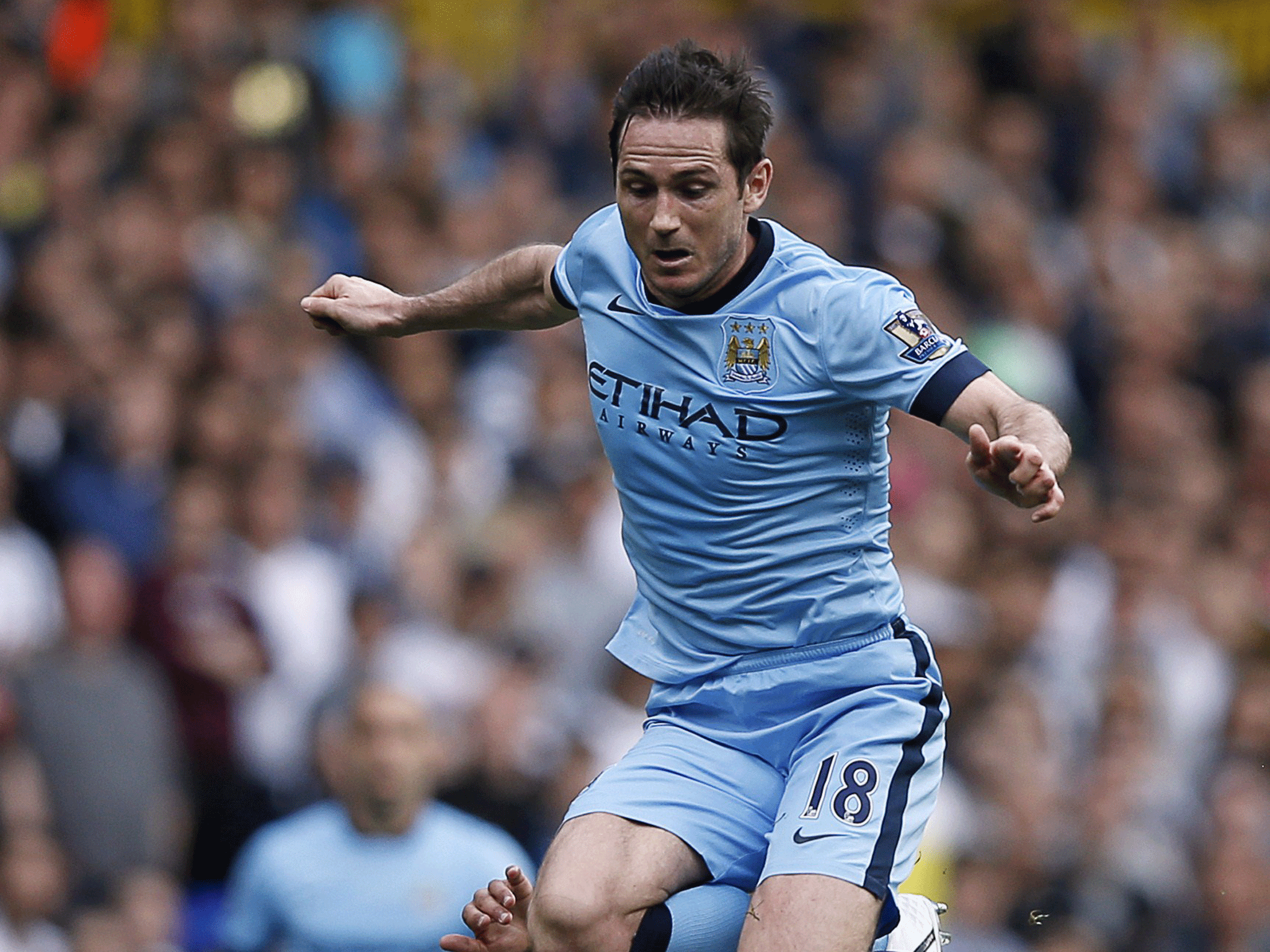 Should he wish to apply his formidable powers of application on his return from the United States, he will become one of the pre-eminent managers of his generation.
Though it seems strange, he will say farewell today in the wrong shade of blue, that of Manchester City instead of Chelsea, the warmth of the response will cut across tribal boundaries.
He will resist the comparison, since professional respect is fundamental to his behaviour and beliefs, but it is natural to wonder how better served Raheem Sterling would be if he had him as a mentor.
Lampard knows his worth – we once agreed to disagree, loudly, when he described his decision to reject a weekly wage of £130,000 as a simple desire to "put bread on my family's table" – but also understands wealth doesn't define him.
He is a well-rounded human being, who has earned a lifetime's admiration and understanding.
Bannister worth more
One of life's cruel ironies is that, at 86, Sir Roger Bannister has Parkinson's Disease. He became a prominent neurologist after achieving sporting immortality as the first man to run a sub-four-minute mile.
The shoes he wore that day, at Iffley Road in 1954, were made of gossamer-thin black leather, with spikes honed by a grindstone. It emerged this week they are to be auctioned at Christie's in September for a range of Sir Roger's charities.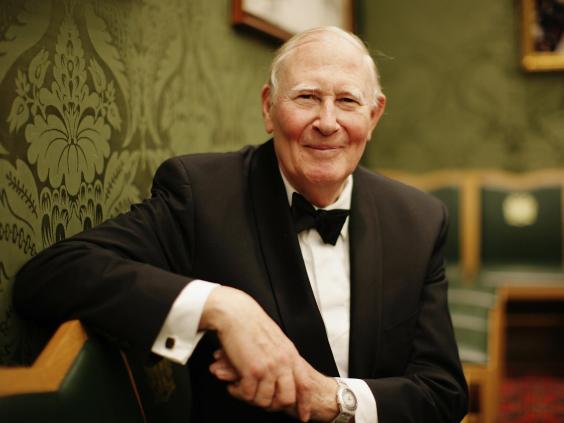 The reserve price on such a historical artefact is apparently less than £50,000. One trusts another nought will be added before they are sold to the highest bidder.
Reuse content