Liverpool winger Raheem Sterling insists that he is not a 'money-grabbing 20-year-old' after turning down a new £100,000-a-week deal at Anfield.
It remains to be seen whether Brendan Rodgers and the rest of the Reds hierarchy will return with an improved offer in the summer. But is the England ace worth it?
The former QPR star has been ever-present for Liverpool this season, making 28 appearances, but a return of just six Premier League goals is perhaps surprising for a player of his potential.
The 20-year-old, who has been linked with a move to Spanish giants Real Madrid in recent weeks, has also clocked seven assists in another landmark season.
"It's not about the money at all," the England forward said.
"It's never been about money. I talk about winning trophies throughout my career. That's all I talk about."
He added: "I don't talk about how many cars I'm going to drive, how many houses I've got. I just purely want to be the best I can be."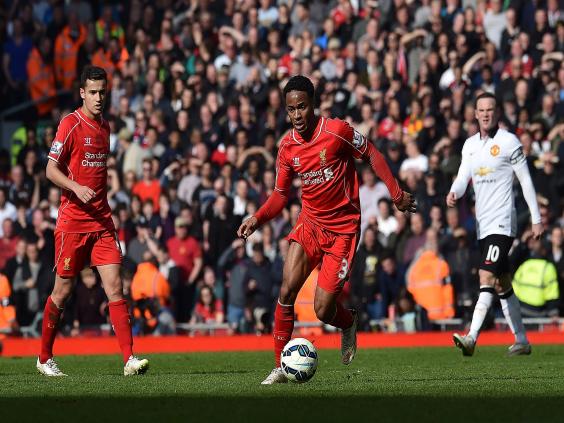 Since his switch from Loftus Road in 2010, Sterling has scored 17 goals in 70 appearances for Liverpool but is yet to play a role in lifting a trophy with the club.
Their last piece of silverware came in 2012, when they beat Cardiff City on penalties to win the League Cup, but the promising winger was not a part of the squad.
In an interview with BBC Sport, Sterling also said he would have accepted less than £100,000 a week had he been offered a new deal this time last year, when the Reds were chasing the Premier League title.
"If, at that point in time, I was offered a contract, I most definitely would have signed straight away, probably for far less money than being said now," he said. "I just think the timing was a bit off."
Reuse content