Manchester United legend Ryan Giggs has offered sympathy to under-fire Liverpool and England teenager Raheem Sterling.
After former England midfielder Frank Lampard said he was left 'upset' at the criticism of the youngster, Giggs has also offered his thoughts.
Sterling, 19, found himself at the centre of a club versus country row when he told England manager Roy Hodgson that he felt too tired to start against Estonia in the Euro 2016 qualifier on Sunday.
"It's tough when you're a young player," Giggs told Sky Sports. "He's an explosive player, he's a player who is exciting, a player you would pay and go and watch.
"Unfortunately, he's at Liverpool who are our biggest rivals.
"But he's a talented player and you have got to be careful when you're a young player, it's a short career and you have to look towards the future."
Within the England squad only Gary Cahill and Jack Wilshere have logged more minutes than the teenage forward.
"Speaking from my own experience, I wanted to train every day, I wanted to play every day and I'm sure he's no different," added Giggs.
The United assistant manager was collecting a 'legend of football award' in London on Wednesday.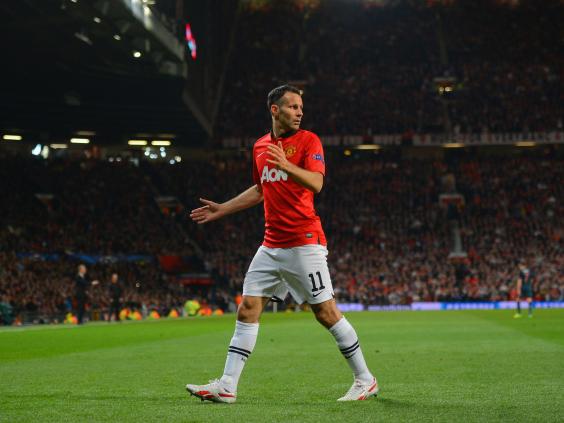 In a 24-year playing career with Manchester United he played 963 games winning numerous titles.
However, Giggs did only play 64 times for Wales, never playing more than seven international games in a single calendar year; Sterling has already made 10 appearances for the Three Lions in 2014.