Everton's Romelu Lukaku was surprised he had caused his club embarrassment after lending his support to Nicolas Anelka over the West Bromwich Albion striker's "quenelle" gesture in an interview placed on the Goodison Park side's website.
Everton accept that the player's backing for Anelka was an act of naïvety by a 20-year-old and Lukaku expressed bemusement about the fallout of the interview. It was carried out by Sky Sports News and uploaded to the club's website by media company ADI, which has access to the broadcaster's Everton material as part of its contract with the club.
The full interview does not appear to have been scrutinised before it was placed on the Everton website, including Lukaku saying of Anelka after Everton's 1-1 draw at West Bromwich: "He was my idol since I was a kid and still is. He shouldn't be banned for that ["quenelle"] gesture. He just supported a stand-up comedian in France, so we don't have to make such a big deal about it."
Though Everton have apologised for Lukaku's views, which they acknowledge the player should have kept to himself, there is no question of him being disciplined by the club. It is possible that manager Roberto Martinez will discuss the issue with Lukaku but the player's age is sure to mitigate in his favour. Everton removed the video when the Anelka section came to light.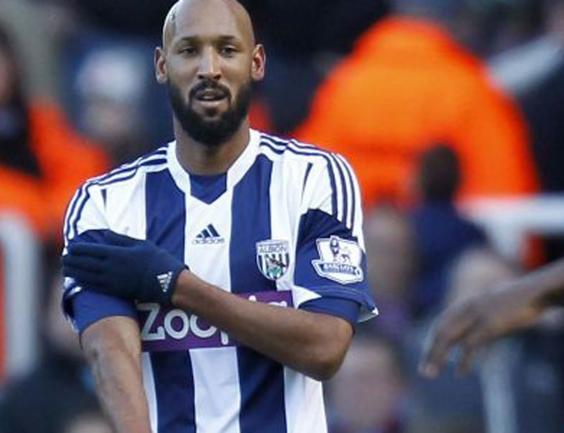 Anelka was charged by the Football Association over the gesture yesterday and faces a minimum five-match ban. West Bromwich said in a statement: "The player is now considering his options. Under FA rules, Anelka remains available for first-team selection until the disciplinary process has reached its conclusion."
Martinez was yesterday at hearing which secured a work permit for Monaco striker Lacina Traoré. A hamstring injury the 6ft 8in forward has been carrying will not impede him joining the club.