FOLLOWING FERGIE
We have brilliant fans, but that was unfair. He was the second coming, the messiah 12 months ago. As Evertonians we shouldn't forget that.
Tim Howard after David Moyes was booed at Everton as Manchester United manager
He'd slowly lost us. I didn't enjoy playing under him. Sometimes our main tactic was the long, high, diagonal cross. It was embarrassing. It was always how to stop the other side. Moyes set us up not to lose. We'd been accustomed to playing to win.
Rio Ferdinand on Moyes' reign
If I was sat at home in David's shoes I would be wondering why they didn't spend the £150m with me.
Sam Allardyce as Van Gaal invested heavily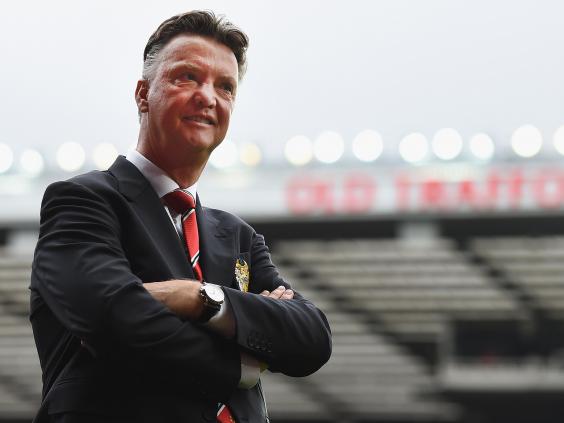 He's a bit like a mad genius; he looks a bit crazy.
Scholes on Van Gaal
I sat there, looking up at him and didn't take my eyes off him. I was in this trance listening to everything he was saying.
Rory McIlroy on Sir Alex Ferguson's Ryder Cup pep talk to Europe's golfers
--
ROY SPLEEN
We'd like to throw him up and not catch him.
Roy Keane on why Manchester United players never gave Ferguson the "bumps".
The most controversial sports autobiographies
The most controversial sports autobiographies
1/10 Tyler Hamilton – The Secret Race

Hamilton, one of Lance Armstrong's key lieutenants during his Tour de France victories, made headlines around the world when 'The Secret Race' finally exposed the doping culture that defined Armstrong's success and cycling in general. The book helped to turn public perception against his former team leader for good, and contained the most graphic and detailed depictions of sustained drug-taking in sport ever published. Key Quotes: 'It took the drug-testing authorities several years and millions of dollars to develop a test to detect EPO in urine and blood. It took Ferrari about five minutes to figure out how to evade it.' 'I didn't say anything. Lance was on a roll now. 'I'm going to make your life a living ... ******* ... hell.''

Getty Images

2/10 Len Shackleton – Clown Prince of Soccer

The original controversial football autobiography was penned by Sunderland legend Len Shackleton in 1956. The book is littered with criticism targeted at the FA and former clubs but became infamous for a chapter titled 'The average director's knowledge of football'. The page beneath was left blank. Key Quote: 'Chapter 9 – The average director's knowledge of football…'

GETTY IMAGES

3/10 Zlatan Ibrahimovic – I am Zlatan

The Swedish superstar has never struggled for self-confidence, and Zlatan channelled his absolute self-assurance to produce one of the most brilliant, bonkers footballer's autobiographies of all time. 'I am Zlatan Ibrahimovic' intersperses sections sticking the boot into Pep Guardiola with gleeful anecdotes of his utterly bizarre extra-curricular exploits. Key Quotes: 'Whenever life's at a standstill I need some action. I always drive like a maniac. I've done 325 kilometres an hour in my Porsche Turbo and left the cops eating my dust.' 'One time I got dressed in all black, Rambo-style, and took a massive pair of bolt-cutters and nicked a military bike.'

Getty Images

4/10 Herschelle Gibbs – To the Point

The South African batsman's career was littered with incidents of drug-taking, womanising and racism, so his book was always going to arouse controversy. 'To the Point' vividly depicted his drink and drug abuse and orgies involving Gibbs and his international team-mates, as well as some customary mud-slinging over cliques of senior players (sound familiar, KP?). Key Quote: (subtly depicting a night on a tour of Australia in 1997/98) 'It was one fat party. From mid-evening to the next afternoon. I enjoyed the company of … let's say, more than one woman.'

GETTY IMAGES

5/10 Sean Long – Longy: Booze, Brawls, Sex and Scandal

Long, a mainstay of the all-conquering St Helens team of the late 90s and early 2000s, had his career tainted by a three-month ban for betting on his team to lose to Bradford Bulls in 2004. His book lived up to its straightforward title: beyond lifting the lid on a betting culture that pervaded rugby league, the book is awash with anecdotes of extraordinary drinking and seedy sexual encounters. Key Quote: 'Me and Glees [Martin Gleeson] got our heads together and decided to bet on Bradford to win.'

PA

6/10 Andre Agassi – Open

Agassi's revealing memoir lifted the lid on his uncompromising upbringing and a career spent riddled with insecurities. Perhaps most notoriously, 'Open' included the revelation that Agassi used crystal meth throughout 1997 when his career was in a lull, leading to the star lying to avoid a drugs ban. Key Quotes: 'I play tennis for a living even though I hate tennis, hate it with a dark and secret passion and always have.' 'As if they're coming out of someone else's mouth, I hear these words: You know what? **** it. Yeah. Let's get high.'

AFP PHOTO/Glyn Kirk

7/10 Paolo Di Canio – Paolo Di Canio: The Autobiography

Di Canio has always been, to put it mildly, a tad eccentric. Fortunately, he refused to hold back in his book, written in 2000, which contains everything from barmy tales of stabbing his brother in the back (literally, with a fork) to an impassioned defence of fascist dictator Benito Mussolini, which later caused him trouble as manager of Swindon and Sunderland. Key Quote: 'I am fascinated by Mussolini. I think he was a deeply misunderstood individual. He deceived people. His actions were often vile. But all this was motivated by a higher purpose.'

PA

8/10 Paul McGrath – Back from the Brink

McGrath's book, which unflinchingly confronts his difficult childhood, alcoholism and multiple suicide attempts, is one of the most troubling sporting autobiographies ever written. The tales of McGrath's epic binges – he once woke up in a caravan 15 miles from the team hotel, and would frequently play when drunk – are made all the more shocking by his total lack of glorification. Key Quote: 'I vividly remember the Stanley knife and the blood pouring on to the floor. Come to think of it, I remember the au pair's screams too.'

GETTY IMAGES

9/10 Paul Kimmage – Rough Ride

A journeyman pro cyclist, Kimmage won the William Hill Sports Book award in 1990 for going against the sport's 'omerta' and revealing for the first time the extent of drug-taking in the peloton. The book ostracized the Irishman from former friends and teammates but forced cycling to finally confront itself –Kimmage would later become one of Lance Armstrong's fiercest critics. Key Quote: 'It was doping, no mistake about it, but it was only pigeon **** compared to what some of the others were doing. It bothered me, but this was my last Tour and I didn't want to go out of it after two days.'

GETTY IMAGES

10/10 Roy Keane – Keane: The Autobiography

Keane has previous on the controversial autobiography front, after his first book landed him in front of an FA tribunal for bringing the sport into disrepute. Mick McCarthy was one of many targeted in Keane's relentlessly angry tome, but ultimately it was his expletive-ridden admission of deliberate retribution on Alf Inge Haalaand that landed the Irishman in hot water. Key Quote: (On Alf Inge Haaland) 'I'd waited long enough. I ******* hit him hard. The ball was there (I think). Take that you ****. And don't ever stand over me sneering about fake injuries.'
You always get the impression from Everton that Seamus [Coleman] and James [McCarthy] are barely able to walk. So when they actually turn up [to play for Ireland] and they're walking through the reception ...it's like praise the Lord, a miracle.
Keane
TV's an easy gig. When I heard "I liked your commentary last night", I knew I was talking bullshit like the rest of them.
Keane
All these men he kicked, after his career he really began to enjoy their company. When he said he hated people, there's great respect in that.
Roddy Doyle, Keane's ghostwriter
--
MADE IN CHELSEA
When he decided to go to a direct competitor the love story was over. I don't believe in stories of passion and heart.
Jose Mourinho after Frank Lampard joined Manchester City
It's not hard to coach 10 players to be on the edge of the 18-yard box.
Brendan Rodgers after Chelsea won at Liverpool in April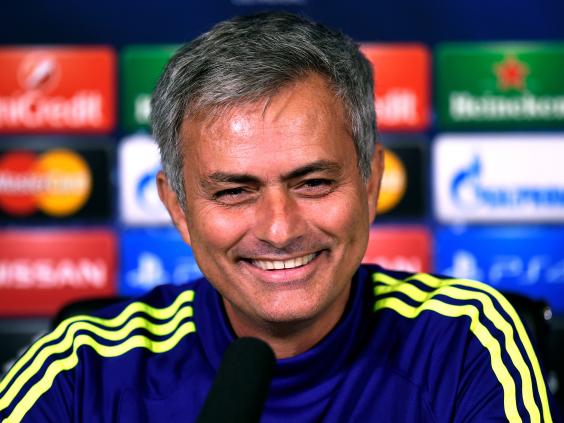 If one day I go to a game and I don't feel I can win, maybe I don't go.
Mourinho after Rodgers rested big names at Real Madrid
We don't spend holidays together.
Mourinho on Manchester City rival Manuel Pellegrini
I didn't realise Sergio had done a Masters in medicine.
Mourinho after Sergio Ramos criticised the withdrawals of Cesc Fabregas and Diego Costa from Spain's squad
Do you read these books? I don't. I have an invitation to do a memory book with 100 photos from my career ... but not a book to tell shit and criticise people.
Mourinho after Suarez followed Keane in attacking him
[Mourinho] is perfectly suited to these bombastic, shallow times... I've never heard him say a single thing about football worth remembering, in public or in private.
Jorge Valdano, former Real Madrid sporting director
--
GUNNING FOR CHANGE
Arsène: Thanks for the memories but it's time to say goodbye.
Arsenal fans' banner at West Bromwich Albion
I like Arsène for his principles, but principles are a sort of restriction. And restrictions are always lost possibilities. 
Alisher Usmanov, major Arsenal shareholder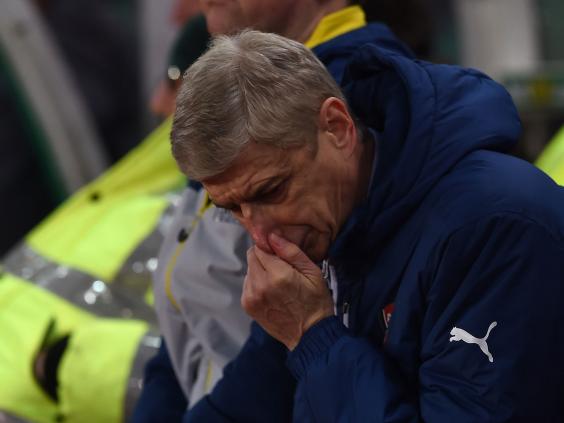 Modern society wants less pain, to suffer less and be treated better in every aspect. Pain has to disappear, whether you go to the dentist or go to work.
Wenger
I would've been really sad and disappointed to see Luis [Suarez] go to Arsenal. With all due respect to them, I told him he was too good for Arsenal.
Steven Gerrard
--
WATERMELON MAN
It's too simple to sack David Hockaday. The squad isn't finished. That's my fault, so if I fire anyone, I should fire myself, or else I'm a coward. I have to control my ego.
Massimo Cellino – before firing Hockaday at Leeds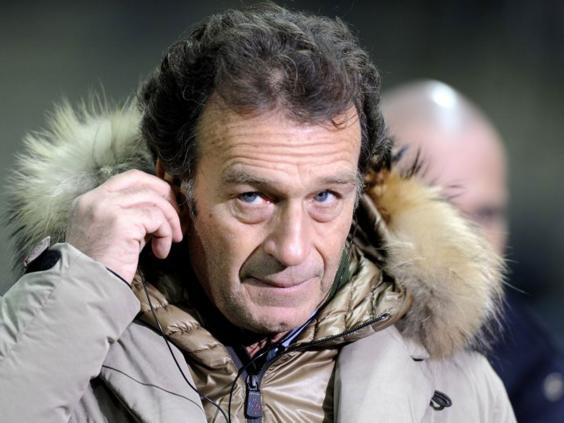 I don't know why I've chosen him. Coaches are like watermelons. You find out about them when you open them.
Cellino on appointing Slovene Darko Milanic, sacked six games later
--
RED CERT COMES SECOND
[Brendan Rodgers] makes you go on the pitch feeling like a million dollars.
Gerrard early this year
It gave the title to City, as simple as that.
Mourinho on Gerrard's slip v Chelsea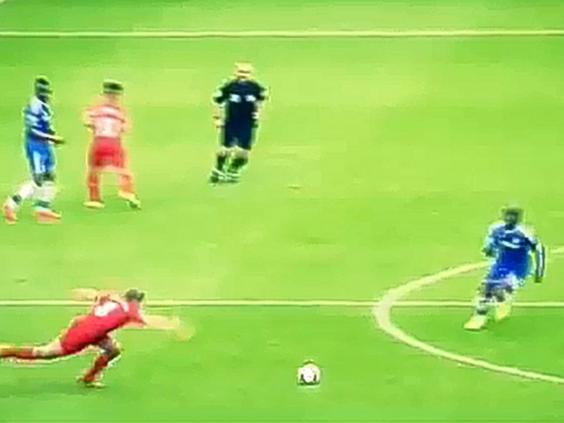 It's probably been the worst three months of my life.
Gerrard on the end of 2013-14 and the World Cup  
I wasn't lying on a sunlounger on a beach over the summer crying and fretting over the fact that we lost the league.
Rodgers
He dribbled through Spurs' defence like Ricky Villa, but his finish was more like Ricky Gervais.
Rodgers on Raheem Sterling at Spurs  
I didn't understand what the gaffer said. Then I typed both names into Google, so now I know.
Sterling
I always believe that in sport, and football in particular, losing can be the making of you as a player and a manager.
Rodgers after four successive autumn defeats
Liverpool's problem is that they've been conceding goals at the wrong end.
Mark Lawrenson
--
STELLAR STREET
The grass on that wing will never grow back again.
'Marca', Spanish newspaper, after Gareth Bale scored Real Madrid's winner v Barcelona
It'll take another 600 years before his record's broken.
Pep Guardiola after Lionel Messi broke La Liga's scoring record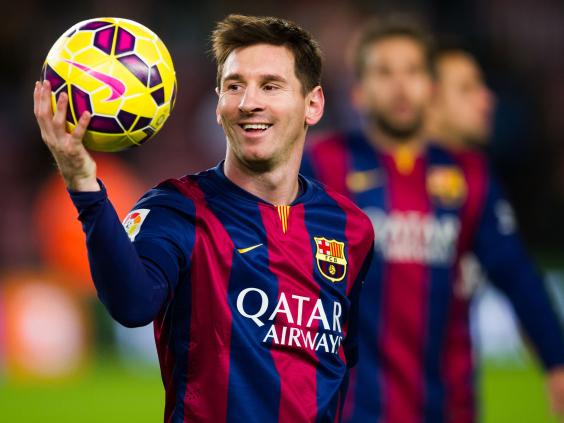 I don't think he'll be unhappy with me saying it, but some days you look at him in training and he's useless.
Joe Hart on Sergio Aguero
I'm a sportsman, not a brand ambassador or a person who poses in underwear. I hate the red carpet. I prefer the green grass.
Manuel Neuer, Germany's World Cup-winning keeper
He left too quickly because he had a moment of weakness and didn't know how to say no.  
Enrique Cerezo, Atletico Madrid president, on Costa joining Chelsea
Excuse me for being human.  
Sterling on criticism for saying he was "too tired" to start for England
He had a smoke, but it's not the end of the world. At United the laundry room used to be full of smoke in the mornings because Laurent Blanc and Fabien Barthez wouldn't start training until they had a cigarette.
Scholes on Jack Wilshere
--
HOOP SCREAMS
The days of shouting, screaming and throwing tea cups at players are gone. There's no point effing and blinding at someone who can hardly speak English.
Harry Redknapp at QPR
I can't keep protecting people who don't want to run about and train, who are three stone overweight. What am I supposed to keep saying? "Keep getting your 60, 70 grand a week but don't train"?
Redknapp on Adel Taarabt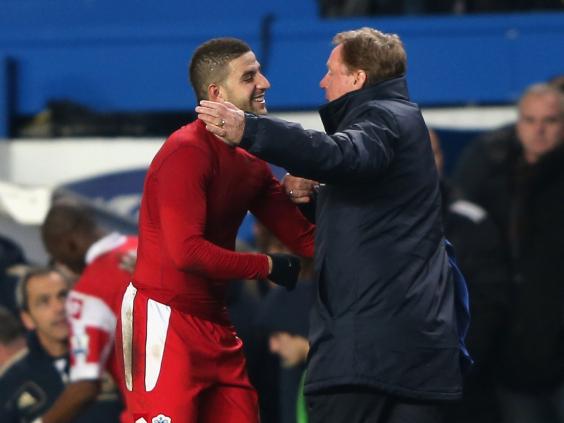 If there was four really ugly girls, I'm thinking "she's not the worst" – that's all Ukip are.
Joey Barton of QPR on TV's 'Question Time'
--
SEPP BLATHER
Football's a simple game that becomes complicated only when you attempt to explain the active and passive offside rules to your wife.
Sepp Blatter, Fifa president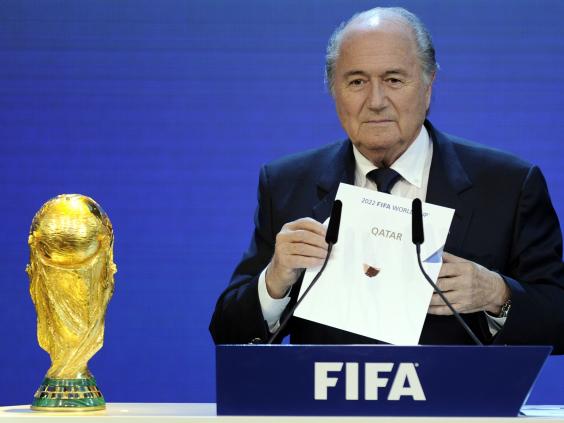 I think it's quite hard to damage the image of Fifa.
Greg Dyke, FA chairman
Phil Shaw is the author of 'The Book of Football Quotations' (Ebury Press, £14.99)