"My name is Maximus Decimus Meridius, commander of the Armies of the North, General of the Felix Legions and loyal servant to the true emperor, Marcus Aurelius. Father to a murdered son, husband to a murdered wife...and owner of Leeds United."
Hollywood A-Lister, Russell Crowe, star of 2000 hit Gladiator, has indicated that he is considering buying Championship side Leeds United.
The actor has asked even his 1.67m Twitter followers if buying the struggling club is a good idea.
But the idea is not that far fetched - the 50-year-old is a lifelong Leeds supporter.
The Elland Road side are owned by company Eleonora Sport Limited, but banned president Massimo Cellino has sold his personal stake in both the company and Leeds, and said yesterday he will not return to his role when his suspension ends on 10 April.
Crowe is currently part-owner of NRL side South Sydney Rabbitohs, and was in Merseyside to watch their 39-0 World Club Challenge victory over St Helens on Sunday night.
According to BBC Sport,  New Zealand-born Crowe would consider buying the club if he was approached and had the backing of fans.
"@Samwild90: @russellcrowe please buy leeds. In need of help!!" Anybody else think this is a good idea?

Russell Crowe (@russellcrowe) February 25, 2015
Cellino, 58,  was disqualified from ownership until 10 April by the Football League for failing their "fit and proper person's test" after he was found guilty of tax evasion in an Italian court last year.
He had said in January that he planned to resume his role at the club, but now intends to clear his name and fight the legality of his ban.
"At first I suggested that my intention was to resume in April the office of President of Leeds United Football Club after expiration of the disqualification term," he said in a statement on the club website.
"I will not do so and I had actually decided not to do so in January already, soon after the confirmation by the Football League of its verdict...
"All of the above leads me to reconfirm the decision already reached in January so that I may be free of defending myself as any normal citizen, and I will not hesitate to do so before any authority because of my honesty, my commitment and due care to the club for which I have already invested one year of hard work."
Leeds are 14th in the Championship, 10 points above the relegation zone.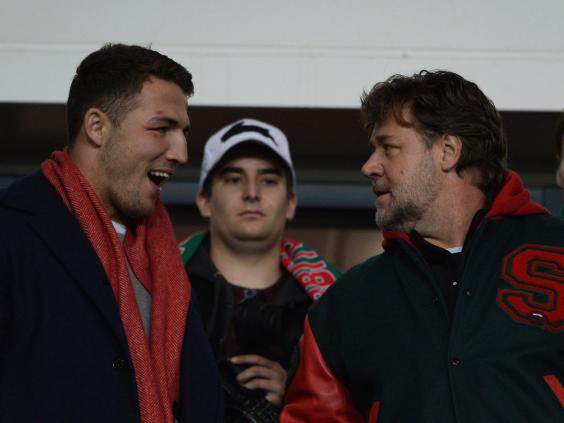 The message was retweeted more than a thousand times with numerous hopeful and positive responses, one of them coming from the recently-formed group Leeds Fans LLP, a working party of supporters which is trying to get a seat on the Elland Road club's board.
The group immediately asked Crowe to make contact with it and he did, replying with some advice over three messages.
LLP has been aware of Crowe's interest for some time and a spokesperson told Press Association Sport: "Russell's a big Leeds supporter, he has a background in fan ownership and we'd love for him to work with us on fan ownership at Leeds United."
Crowe, who bought a 75 per cent stake of the South Sydney Rabbitohs in 2006 in partnership with Peter Holmes a Court, replied to LLP's messages - referring to his ownership of the Rabbitohs.
Press Association Sport understands Crowe's apparent expression of interest is not the first time he has made positive noises about being involved with investment in Leeds.
Were Crowe to actively pursue involvement with an investment, he could use the LLP group as a vehicle.
LLP is a limited liability partnership which will invite Leeds supporters to become partners by buying stakes worth £100. A maximum of 100,000 stakes are to be made available with fans able to buy up to 1,000, with each stake worth one vote.
Regardless, his comments have caused further commotion amongst Leeds' long-suffering supporters, who are currently waiting to see what banned president Massimo Cellino decides to do.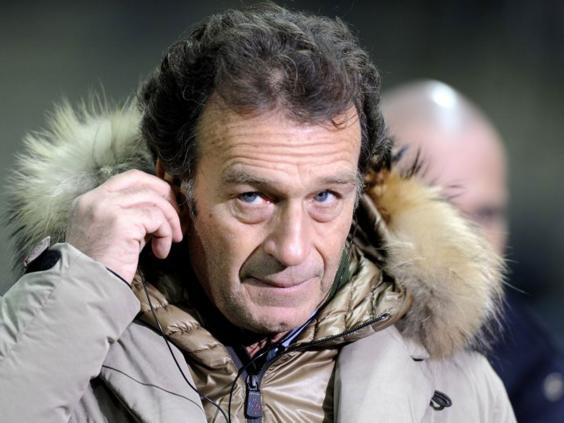 The 58-year-old Italian has sold his personal stake in Eleonora Sport - the company he set up to buy Leeds a year ago - in order to independently appeal his Football League disqualification after failing its owners' and directors' test following a tax evasion conviction.
His ban expires on April 10 but Cellino said on Tuesday he would not be returning to office while he tries to clear his name, giving rise to speculation he could be about to sell up.
Crowe dates his support of Leeds back to watching them on television in the 1970s when they enjoyed a period of success under Don Revie.
Additional reporting by PA
Reuse content