When England Under-17s won the European Championship finals in May 2010, Sir Trevor Brooking, then the Football Association development director, proclaimed them "the best group we've had in six or seven years" and also wondered aloud when they would get a chance to play first-team football. On that score, Sir Trevor could hardly have been more prescient had he predicted last week that Callum Wilson was due a Premier League goal or three.
Today is a landmark for that winning team in that all bar one are no longer eligible for junior international football. Gareth Southgate will name his Under-21s squad today for the new Euro 2017 qualifying cycle and from the class of 2010 only Nathaniel Chalobah, the baby of that group then, will be young enough to continue playing at that level.
Apart from Chalobah, the boys of 2010 were all born in 1993 and to say that their fortunes have been mixed since then would be putting it mildly. Of course, every schoolboy team has its forgotten faces who never make the grade, but this was not just any schoolboy team. These were the champions of Europe, conquerors of Spain in the final and, as Sir Trevor said soon after, capable of producing more top players than the average junior squad.
So far this season only four of that squad – Saido Berahino, Ross Barkley, Jack Butland and Connor Wickham – have had any game time in the Premier League. The rest are spread over the leagues, forging their young careers with varying degrees of success; from Benik Afobe in the Championship with Wolves, to Bruno Pilatos, who played at Jarrow Roofing in the Northern League last season.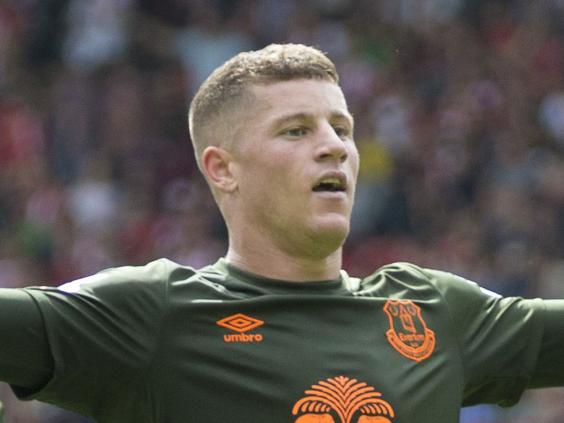 It is worth noting that, beyond the four who have played in the Premier League this season, there are only a further three who are currently in the squads of top-flight clubs. They are Andre Wisdom (on loan at Norwich City from Liverpool); Luke Garbutt (Everton) and Sam Johnstone (Manchester United). Others, like Chalobah and Will Keane, still at least have Premier League parent clubs.
What is notable about the Under-17s of 2010 is that the four who have played Premier League football this season did not start out at the academies of the big four. They were given their chance early by the likes of West Bromwich Albion and Ipswich Town. By way of comparison, the three Manchester United players in the 2010 squad – Johnstone, Keane and Tom Thorpe – have made two Premier League substitute appearances for United between them.
Sir Trevor was right about that, too, asking at the time where "at Chelsea, Arsenal, Manchester United and Liverpool" young players would get first-team opportunities. "Every place in the league is worth £750,000," he said, "so even at the end of a season you don't get a chance to try out youngsters because you might lose three places and cost yourself £2m in the transfer budget."
Five years on and the notion of a piffling £750,000 being a consideration to a Premier League club seems gloriously outdated. In the summer of 2010, the Premier League was about to embark upon a three-year television deal worth £1.77bn. It hardly needs pointing out that from next summer it will be dividing up £5.14bn.
Of course, if it was simple to develop teenage boys into elite footballers everyone would be doing it. Some from 2010 will simply not have been good enough. For others, injuries have intervened, like George Thorne, now at Derby County and recovering from a cruciate ligament rupture, or Keane, who suffered the same blow. Josh McEachran seemed to slip into the comfort zone of a huge contract at Chelsea. Luke Williams is now at Scunthorpe United. His former Middlesbrough academy team-mate Pilatos was last spotted on trial at Blyth Spartans.
This is not intended to mock or diminish young men who have given their lives to make it as professional footballers, but no one can have any hesitation in saying that four Premier League graduates by 2015 would have been considered a disappointment in 2010 and certainly feels that way five years on.
There are some, like Afobe and possibly Thorne and Keane, who could yet work their way back to the top flight but that will be a hard journey. English football has, it should be pointed out, yielded some late developers from the generation of 1993-born boys who were not considered good enough in 2010. Harry Kane and Alex Oxlade-Chamberlain have blossomed into top players and there is hope that Patrick Bamford, Alex Pritchard and Jon Flanagan might yet have good Premier League careers.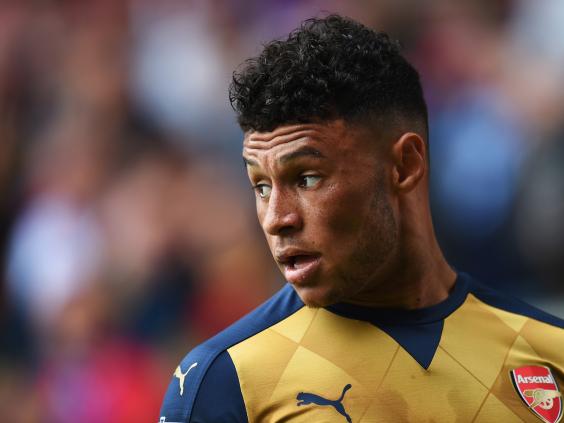 What is the lesson? In the case of Berahino it appears to be that it is better to play first-team games at your parent club. If he does move this week, to Tottenham Hotspur or elsewhere, it looks like he will do so as a £25m man with 72 Premier League appearances to his name, which is more than Kane and only eight fewer than Oxlade-Chamberlain.
One wonders whether Isaiah Brown, 18, another West Bromwich academy boy who signed for Chelsea's academy in 2013, will have made the same number of first-team appearances by the time he reaches his 22nd birthday, as Berahino did earlier this month. The word is that West Bromwich's academy in Sandwell has another fine crop of players on the way. Even if the club lose Berahino this summer, his will be a useful case study for staff to use with parents whose heads have been turned by an offer for their sons from a big club academy.
Last year, England were European champions at Under-17s level once again, with a squad that included the aforementioned Brown, Patrick Roberts, signed by Manchester City from Fulham this summer, and Joe Gomez, recently acquired by Liverpool from Charlton Athletic. The cycle begins anew this season and in October England's latest generation will be one of 24 teams playing at the Under-17s World Cup in Chile.
As ever, any promising signs at that tournament will be seized on by the FA and the Premier League that the Elite Player Performance Plan is working – and perhaps it is. But the boys of 2010 will know that, despite their early promise, the clock is already ticking and much of what Sir Trevor feared five years ago has come to pass.
Time to think big, United, and move for Neymar
There was general derision when Barcelona presidential candidate Joan Laporta announced in 2003 that he had agreed a deal, subject to his election success, with Manchester United to buy David Beckham. Barcelona were not regarded as a big enough draw for Beckham. He got his way and ended up at Real Madrid. Barça signed Ronaldinho instead and won two league titles to the one Beckham won over the period of his Madrid career, as well as the 2006 Champions League.
Now, Barcelona are contenders to sign any player in the world (once their embargo is lifted). The lesson is to think big, which is exactly why a club of United's stature should have no hesitation about enquiring about a superstar like Neymar.
LA Galaxy's pass masters hardly from another planet
The penalty area passing exchange between Steven Gerrard and Robbie Keane that should have ended in a goal for LA Galaxy on Sunday night was the kind you might see between the two best players at a mates' weekly five-a-side. It had become just too easy for the pair of them. The hype of the game against New York City was considerable but the competitive quality in extreme heat on a bone-dry pitch was sadly lacking.
Reuse content