There seems an inevitability surrounding any video produced featuring Arsenal  players that it's going to trigger a laugh.
Whether it's side-splittingly funny, or just cringe material at its worse, they're always worth a watch, and the latest instalment featuring Santi Cazorla, Tomas Rosicky and Wojciech Szczesny certainly falls into the second category.
The Gunners' trio have carried out there audition for Eurovision, or Goonervision, as bookmakers' Paddy Power have fittingly put it.
Watch the video below...
First up is Cazorla, dressed in a stereotypical flamenco outfit, clapping his hands and banging a set of drums. In effect, he's making a loud racket. He's soon followed by Rosicky, who is of course representing the Czech Republic.
So what do they listen to in the Czech Republic? Heavy rock music, apparently. Complete with thunder, lightning and lasers that shoot out from his eyes.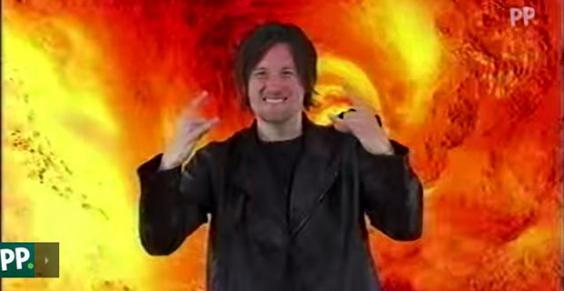 Finally, it's Szczesny's turn as the out-of-favour goalkeeper demonstrates his softer side with a rendition of who knows what on the piano. As Paddy (the Terry Wogan impersonater) points out in narration, he doesn't appear to be making any contact with the keys, and that's before you take into consideration that he's wearing goalkeeper gloves.
There is method to the madness though, as the bookmakers' will be sending two lucky punters to an Arsenal game at the Emirates.
Reuse content