It may be more than half a century since he last kicked a ball in anger and in that time the world and the game for which his name will for ever signify a lost golden age have changed beyond all recognition. But the legend of Sir Tom Finney showed it was undiminished on Thursday as thousands of mourners took to the streets of his home city of Preston to bid farewell to their favourite son.
More than 3,000 people watched the funeral service relayed live at Deepdale, the Preston North End ground rising above the red terraced streets in which he was raised and where his extraordinary skills dazzled the capacity crowds of a post-war generation seeking a weekly fix of excitement after a week spent toiling in the soot and dust of the Lancashire mills.
Thousands more lined the roads where, it was recalled, he would walk even at the height of his fame and patiently pass the time with fans at whose houses he later might even call as a plumber.
Meanwhile, amid the Victorian splendour of Preston Minster, the snowy-haired elder statesmen of the game with which he was for a lifetime "bewitched" packed the pews where they were told of the former England winger's three passions – football,  family and home.
Among those who paid their respects was Sir Bobby Charlton, who described his pride at scoring on his England debut courtesy of a cross from Sir Tom, who died on Valentine's Day, aged 91.
"He was in love with the game," said Sir Bobby, who also served as manager at Preston. "I adored him since I was about 14 or 15 when I first realised that I might become a footballer one day. Once you knew him, he was there for you for ever."
Also among the mourners was the Manchester United manager, David Moyes, as well as representatives of clubs from across the North-west and beyond. Sir Trevor Brooking said his fellow footballing knight was a unique figure in the history of the English game. "He was one of the most genuine individuals you would ever be likely to meet. Everyone admired and respected him," he said.
Friend and old Blackpool rival Jimmy Armfield recalled their first encounter at an England match in Cardiff. It was a time when players had to make their way home from the match on the train. But Sir Tom, then earning the princely sum of £14 a week, offered him a lift back to Lancashire and a lifelong friendship ensued.
Describing him as "thoughtful, kind, considerate … someone who smiled easily" Armfield said that sporting talent – unlike the arts – could only be truly measured in its own generation. But using a heavy ball on muddy pitches, he was unrivalled both as a footballer and a man. "Tommy didn't dive on the field. He didn't feign injury – that wasn't part of his repertoire. He cared about his profession," he said.
Former team-mate Tommy Docherty delivered a eulogy describing Finney as the greatest player of all time. "When I see Lionel Messi on the television playing for Barcelona I think maybe you could be as good as Tom," he said.
Sir Tom's coffin was carried by six past and present Preston players, the club he never forsook or begrudged its decision to deny him a richly paid move to Italy. It was also the team with which he was never to win a trophy despite 569 appearances and a further 76 England caps.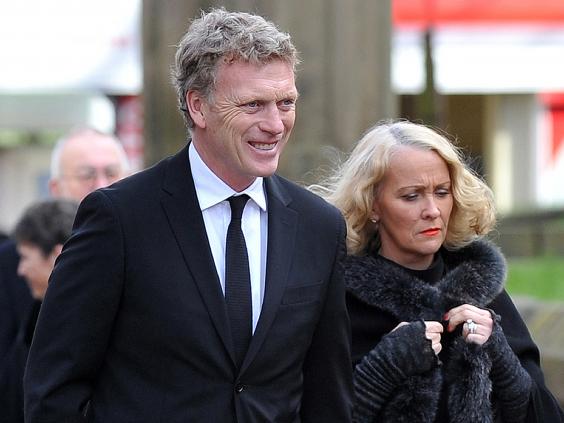 Vicar of Preston, Father Timothy Luscombe reminded mourners of the winger's military service as a tank driver in Field Marshal Montgomery's Royal Armoured Corps. He spoke of his charity work for Alzheimer's and disabled children, the strong love he had for his late wife Elsie, their son and daughter and four grandchildren, and also his "strong sense of duty and justice" which kept him loyal to the people and traditions of Preston.
As the funeral cortege made its way to the private burial, those who had stood in the cold for more than two hours clapped. Many were old enough to have seen him play. Others had only heard about him.
Civil servant Simon Gooch, 31, said: "He wasn't just a footballer he represented Preston as a person. He was the greatest Prestonian ever." Wally Foster, 72, saw Finney play more than 100 times. He like many was only too aware that his retirement in 1960 co-incided with North End's slide for England's top flight. "He was like a colossus. When he came out you thought you had a chance. When he wasn't there you were not so sure." John Taylor recalled how special buses would be laid on every Saturday to bring the crowds up to Deepdale. "When he was playing there would be 42,000 people come here. But if Finney wasn't playing you could knock seven or eight thousand off the gate."
Reuse content