Sol Campbell has revealed his passion for shooting after admitting he's shot "30 birds" this year, living up to his reputation as a true Gunner.
The former Arsenal defender, who officially retired from playing football in 2012, has also revealed that he is currently keeping himself busy by his new hobby of shooting as well as undergoing training for his coaching badges that will allow him to "coach around the world at any level".
Speaking in an interview with the Shooting Gazette, Campbell revealed that his newly-found passion for shooting has stemmed from having a deadeye when he picked up a gun for the first time, although he stressed that he only shoots to put "dinner on the table" and would not want to participate in deer stalking.
The players Arsenal nearly signed
The players Arsenal nearly signed
1/7 Harry Kane

Arsenal supporting Harry Kane was on the books at Arsenal but aged eight was allowed to leave, making his breakthrough season at local rivals Tottenham all the more harder to take.

Getty Images

2/7 Zlatan Ibrahimovic

A fee had been agreed for the then 19-year-old but then Wenger requested that the Swede play in a trial match. The mercurial striker replied he didn't 'do auditions' and went on to win league titles with every club he ever played at.

GETTY IMAGES

3/7 Didier Drogba

Now a Chelsea legend, Wenger revealed that he could have signed the Ivorian for just £100,000 when the striker was playing for Le Mans. Drogba was watched many times before eventually being overlooked.

Getty Images

4/7 Angel Di Maria

Wenger had the chance to sign Angel Di Maria for absolutely nothing when the Argentinian was a 17-year-old. But work permit issues got in the way and he ended up at Manchester United for £59.7, via Benfica and Real Madrid.

GETTY IMAGES

5/7 Yaya Toure

With his brother Kolo at the club at the time, the Ivorian featured for Arsenal in a friendly against Barnet. But work permit issues got in the way and the winner of multiple African player of the year awards eventually ended up at Barcelona and then Manchester City.

Getty Images

6/7 Cristiano Ronaldo

The three-time winner of the Ballon d'Or was apparently shown around Arsenal's training camp at London Colney and even given a shirt with his name on the back. But Manchester United stole in after seeing Ronaldo rip them apart during a friendly with Sporting Lisbon.

GETTY IMAGES

7/7 Petr Cech

Arguably the most consistent goalkeeper ever to play in the Premier League was heavily scouted by Arsenal but when the possibility of signing him from Sparta Prague was raised work permit issues got in the way. Cech also claims that Arsenal's chief scout at the time had reservations about his ability.

GETTY IMAGES
"I've only just started really," said Campbell. "My wife's family kept inviting me to shoot and I just didn't want to go, but since retiring from football I've had more time and I thought... let's get all the kit and practice.
"I didn't want all the gear and no idea, so that was my starting point – shooting clays.
"I do like the attire. I have all sorts of country clothing because we live in Northumberland as well as London. You need good quality gear.
"The style is important to me, but the quality goes hand-in-hand with it. I love the fabrics, the materials and the cuts. I love the whole sporting side of it.
"This year I shot about 30 birds. That was a mixture of birds. The banter was just lovely.
"As long as the birds end up on a dinner table and people are enjoying them, then that's fine. That's the point for me. I wouldn't want to go deer stalking, that's just not for me."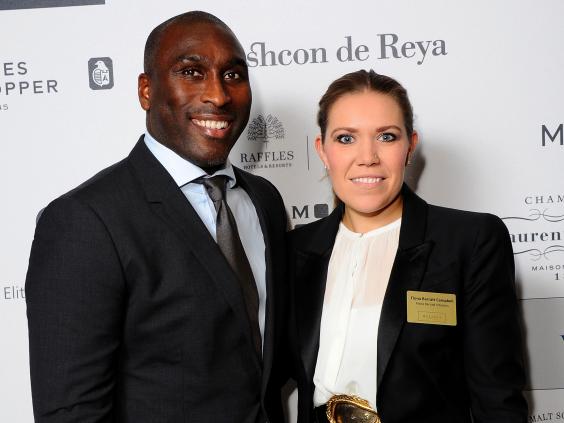 The 40-year-old, who featured in the Gunners' 'Invincibles' side of 2003-04 that went the entire Premier League campaign without losing a match, also revealed his plans to go into coaching once he gains his full qualifications, and also added more insight on his work with the Conservative Party having dipped his toe into the political world in recent months.
"I'm in the last six months of my Pro-License Coaching Badges training," he added.
"Once those are completed I'll be able to coach around the world at any level.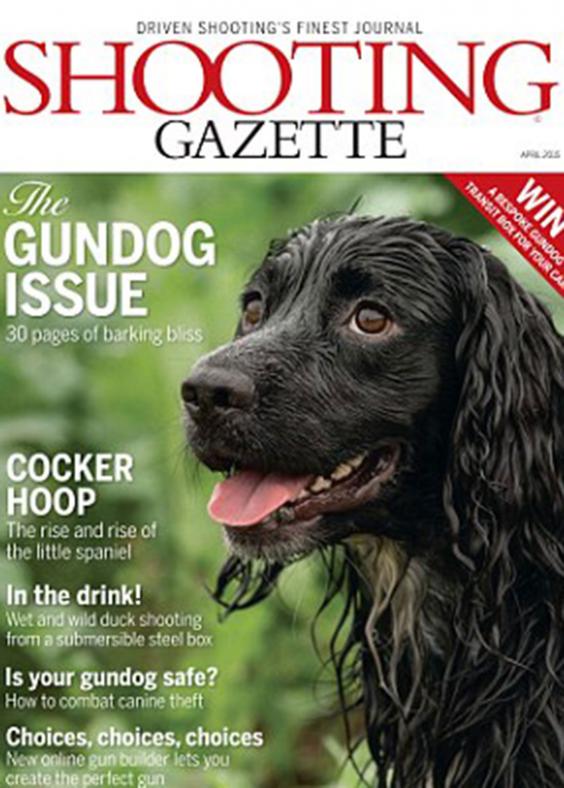 "I'm also helping out the Conservatives on various issues to do with sport and diversity."
For the full interview read the April issue of Shooting Gazette, which is out now.
Reuse content