As the Southampton exodus continues, with Dejan Lovren becoming the third player to leave for Liverpool and the ninth in total, Ronald Koeman would be forgiven for wondering if he had made a grave mistake in taking the Saints job this summer.
The 51-year-old former Ajax and Barcelona midfielder comes to the Premier League with managerial experience in some of the continent's most competitive leagues but nothing will have prepared him for the current situation threatening to derail his new club's recent renaissance in fortunes.
Having slumped into the third tier of English football, after a 10 point deduction in 2009, Nigel Adkins inspired a remarkable journey which took the Saints to the brink of European football and home of four full England internationals.
Lovren joins Adam Lallana and Rickie Lambert in leaving for Anfield while Luke Shaw completed a £30m switch to Manchester United at the beginning of the summer transfer window.
Video: The latest transfer news
Less noteworthy departures include Danny Fox and Guly do Prado but there is an inescapable feeling that the South Coast club are headed for a relegation scrap this coming season.
Koeman, on the other hand, cuts a composed figure when questioned by the media on the subject and has already completed deals for Graziano Pelle and Dusan Tadic from Feyenoord and FC Twente respectively.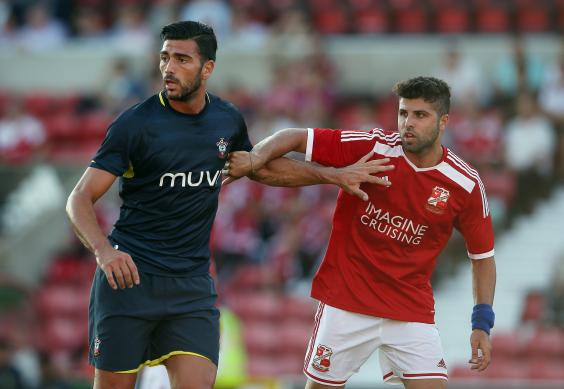 Pelle comes to the Premier League with an impressive goalscoring record, having netted 55 goals in 66 appearances for Koeman's former club, while Tadic appears to be a like-for-like replacement for £25m Lallana.
The two signings represent the new Saints manager's attraction, promising to build upon the foundations set by his predecessor Mauricio Pochettino. The task is proving to be increasingly problematic, however, with their immediate rivals taking turns to nibble at the spoils.
Rumours emanating this weekend suggested that Reds manager Brendan Rodgers may even return with an attempt to sign Jay Rodriguez - the last remaining England star at the club.
As the club spirals into a source of comedy on social media, with even Koeman himself inadvertently taking part by posting a picture on Twitter of an empty training pitch, onlookers are bemused by the ever-escalating headache he is facing.
Many suggest that Southampton had merely hit their glass ceiling, that they wouldn't have been able to break into the Premier League's top six, and that they should consider themselves lucky to have players with such high resale values.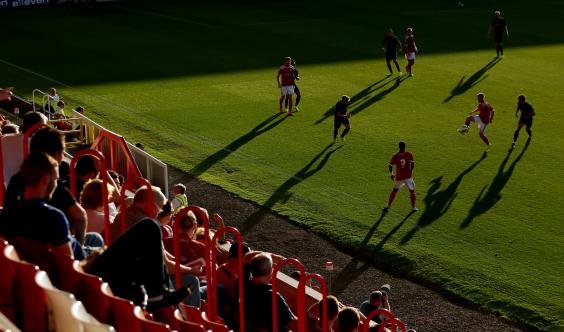 With Calum Chambers also set to complete an £11m move to FA Cup holders Arsenal, it seems that Southampton have missed the train to European success.
Following in the footsteps of other Saints academy products - including Gareth Bale, Theo Walcott and Alex Oxlade-Chamberlain - to leave for a shot at Champions League football, it must seem like they are destined to forever be a feeder club to the rich.
Even Pochettino, who openly revealed his desire to stay at St. Mary's beforehand, couldn't resist the temptation when Tottenham Hotspur gave him a call.
Koeman's appointment, however, offers the club's supporters hope.
The Dutchman is as talented as he is affable, two qualities which Roberto Martinez has proved can make an excellent Premier League manager, and appears to be one of the few people who could somehow navigate a route out of this situation.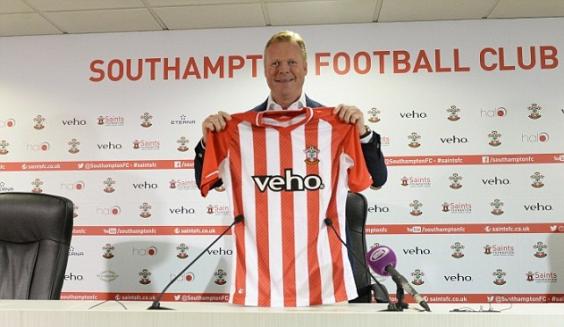 Discussing his first training session, the new boss spoke of how he had addressed the issue with his new squad.
"They know that's the story in football, players come and go," Koeman said. "The most important message I gave them was that we have to keep the philosophy and the ambition of the club.
"If we lose some players we will bring in players of the same quality or even better quality if that is possible. There is money to spend and to continue the quality and bring new players in."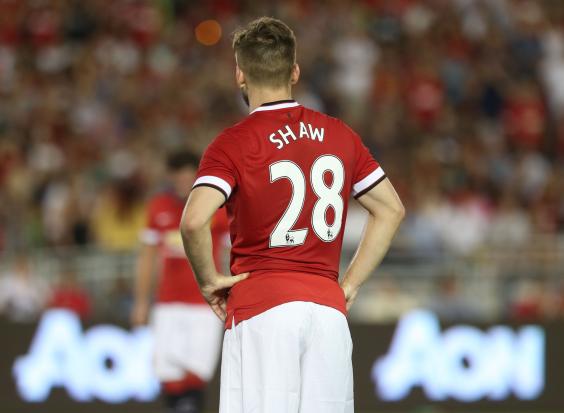 One suspects that the turnstiles which the likes of Shaw and Lallana had left swinging in their wake will shortly close and that Southampton will soon be able to stabilise and do some strengthening of their own.
With an estimated £90m profit this summer, there is scope to add to their squad and even improve upon it. Premier League squads have been picked apart for far less.
Reuse content