Posting an online message to his fans on Monday afternoon, Frank Lampard revealed that his time at MLS side New York City FC had "come to an end". It marked the culmination of two tough years in America's growing football league during which Lampard strived, and eventually succeeded, in making his mark.
One day after his compatriot's announcement on the East Coast, Steven Gerrard confirmed that he too would be leaving the MLS. "It's certainly not the end of me in football terms," the LA Galaxy player said. "I've got options on the pitch, off the pitch and I've got a bit of thinking to do over the next two, three weeks."
With both now close to calling it a day on their illustrious careers as professional footballers, surely it's time to reassess the age-old debate which has sought to determine which of these two greats was the greatest.
The two have irrevocably cemented their place in the nation's sporting psyche, most notably on the domestic stage where they thrived for their respective clubs. With 1111 Premier League games, 285 goals and 23 trophies between them, Gerrard and Lampard are true living legends of English football.
But what about across the pond? How have the two players fared? And can we now cast new judgement with their American years in mind?
The old argument typically ran that for all that respective talent, Gerrard offered more as a leader and an icon than his old rival in blue. Whereas Lampard was part of an elite core of players that defined a series of outstanding Chelsea sides, Gerrard was often the sole constant in a Liverpool team that underwent repeated transitions.
In times of adversity, it was Gerrard to whom the Kop turned. Burdened with heavy expectation on his shoulders, the former captain delivered time after time. For Lampard, this expectation was shared among the old Chelsea guard which counted John Terry, Petr Cech and Ashley Cole among its ranks. While Lampard contributed to Chelsea's strong foundations, Gerrard was at times Liverpool's only stable base.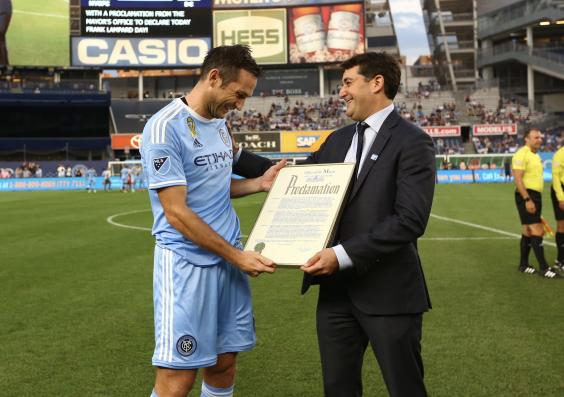 It was this distinction, crucially, that defined the Liverpudlian as the greater of the two. And had the two players finished their careers in England 18 months ago, such an argument would continue to ring true. But what a difference a change in scenery can make.
For both players, the move to America levelled the playing field. Surrounded by an equal mix of fading European greats – Andrea Pirlo at NYC FC and Ashley Cole at LA Galaxy – and rising American stars, the duo found themselves in unchartered territory. Gerrard stripped of his Kop, Lampard without his elite Chelsea core.
Significantly, their ability to survive within this new landscape – one defined by new climates, new players and a relentless travel programme – lends further insight into their qualities as footballers. Although both struggled to hit the ground running – mistaking the MLS for the dinosaur's graveyard it once was – it was Lampard who eventually succeeded in acclimatising to the new footballing climate. Gerrard, in contrast, did not.
The player admitted earlier this year that he had been taken back by the physical demands of the league.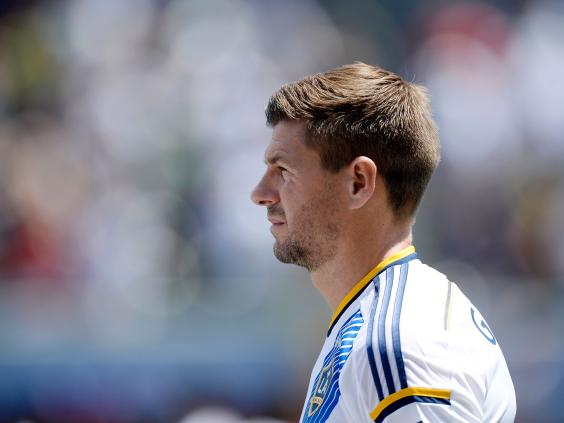 "A lot of people talk about the MLS, about the level, but for me a lot of them are wrong," Gerrard said. "Until you come here and sample it yourself, you see how strong it is and how fit and professional the players are.
"Every single game is a different challenge, certainly on the road you come up against places and teams where it is very hot and very humid; some teams play on astroturf. So each game is very tricky and very difficult."
An avowed home-bird, Gerrard has also suffered under the strain of separation.
"I miss my mum, I miss my dad, I miss my family. I miss having all my friends around me. I even miss the cold sometimes." LA's sheen of plastic-fantastic glamour isn't for everyone it would seem.
Gerrard's failure to acclimatise within this brave new world has been clear to see on the pitch, with the statistics laying bare the player's shortcomings. The 36-year-old managed just 15 appearances in his first season and 23 this year, with a mere five goals amassed across the two campaigns. 
There have also been persistent suggestions that his inclusion in the side was more a hindrance than a help. This suspicion was seemingly confirmed in March this year when Gerrard came off with a calf injury after four minutes and was replaced by Baggio Husidic, a Bosnian footballer with no great history. In his absence, the side went on to beat their opponents 3-1.
It's not exactly been smooth runnings for Lampard either. After delaying his arrival at NYC FC, spending a year on loan at Manchester City, the Chelsea man received a hostile welcome to the Yankee Stadium. With injuries and a number of dismal appearances tainting his early days in New York, Lampard was quickly dubbed the worst signing in MLS history.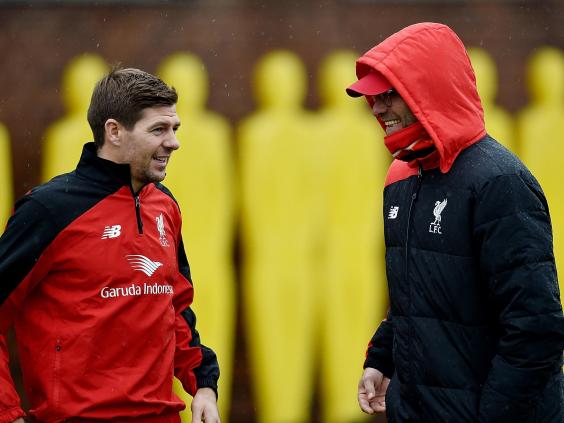 But the 38-year-old has turned around his fortunes in the Big Apple. He produced stunning form this season, scoring 12 goals in 19 games, including the club's very first hat-trick against Colorado, to silence the sceptics. With his nose for goals and box-to-box running, Lampard established himself as one of the league's most dangerous midfielders.
Off the pitch, the player lent his hand to help foster the club's emerging talents. As he recovered from a pelvic injury during preseason, Lampard spent time with the youngster Jack Harrison who has been mooted as one for the future. Despite difficult beginnings, the man from Romford eventually succeeded in leaving his mark - just.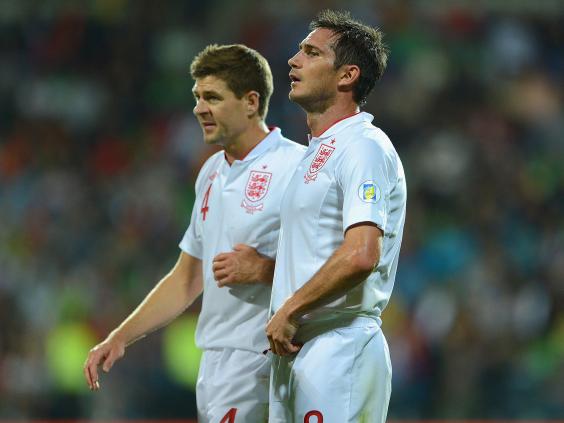 And herein lies the crucial difference, a difference that sets Lampard apart from Gerrard. To cast judgement on the two, their entire careers must be taken into account - even the twilight years in America. With Gerrard himself admitting to the quality of the league, there's no reason not to scrutinise their contributions to the MLS as valuable indicators of their abilities, post-Premier League or not.
Indeed, their capacity to survive transition, to adapt in new environments that push them to new boundaries bears testament to their abilities as footballers. For any top-class player, these qualities are crucial. For one reason or another, Lampard has shown himself the more resilient, the more hardened of the two - despite his two extra years of age. Outside of the Anfield bubble, Gerrard has looked somewhat lost by comparison. As two stand-out players from England's "Golden Generation", who both tried their hand at the American dream, it's now Frank Lampard who shines that little bit brighter.
Reuse content