The Ghanaian midfielder Sulley Muntari, who was booked for allegedly complaining about being racially abused while playing Pescara away to Cagliari in Serie A on Saturday, has had his one-match ban upheld by the Italian disciplinary commission.
The Pescara midfielder and former Ghana international walked off the pitch in protest when referee Daniele Minelli booked him, after he claimed he was being racially abused by a section of the Cagliari crowd.
Muntari informed the referee of the abuse and requested that he stop the match. However he was instead booked for dissent, before deciding to leave the pitch himself in protest.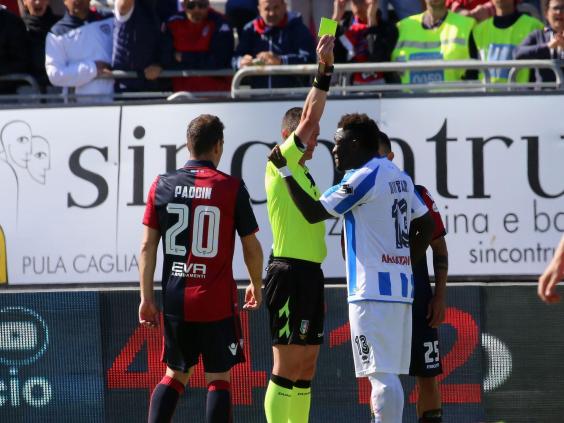 As he left the pitch he was heard to shout to the fans abusing him: "This is my colour".
Now it has been revealed that the Italian disciplinary commission will not rescind the yellow card shown to Muntari – which means he receives an automatic one-match ban for the accumulation of five yellow cards – and that no further action will be taken against Cagliari.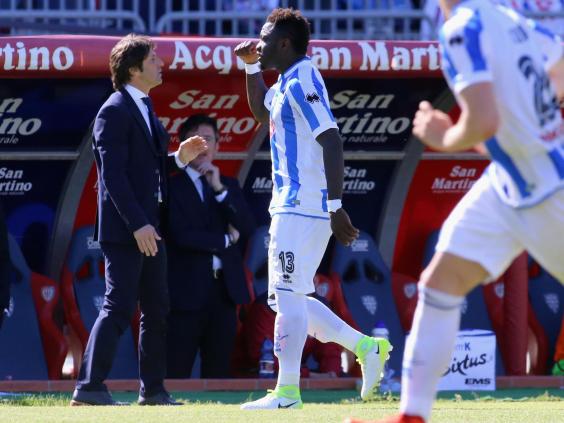 It has been reported on Football Italia that the club will escape punishment for the chanting because the officials wrote in their match report that 'only around 10 supporters' were directly involved.
The report also allegedly notes that the noise being generated by these fans was made more noticeable by the rest of the supporters staging a silent protest at the time. The report concludes that therefore no decision was made to penalise the club with either a warning or fine.
Sporting deaths in 2017
Sporting deaths in 2017
1/12 Nicky Hayden, 35

World Superbike Championship rider and former MotoGP world champion (30 July 1981 - 22 May 2017)

Getty

2/12 Frantisek Rajtoral, 31

Former Czech Republic international footballer (12 March 1986 - 23 April 2017)

Getty

3/12 Ugo Ehiogu, 44

Former England international defender (3 November 1972 - 21 April 2017)

Getty

4/12 Aaron Hernandez, 27

American football tight end (November 6 1989 – April 19 2017)

Getty

5/12 Matthew Tapunuu 'Rosey' Anoaʻi, 47

Samoan professional wrestler (April 7 1970 – April 17 2017)

Getty

6/12 Amilcar Henriquez, 33

Panamanian international footballer (August 2 1983 – April 15 2017)

AFP

7/12 Mike Hall, 35

British ultra-distance cyclist (4 June 1981 – 31 March 2017)

PA

8/12 Ronnie Moran, 83

Former Liverpool football captain and coach (28 February 1934 - 22 March 2017)

Getty

9/12 John Surtees, 83

Former F1 and motorbike world champion (11 February 1934-10 March 2017)

Getty

10/12 Dan Vickerman, 37

Former Australia international rugby union player (20 February 1971 – 6 February 2017)

Getty

11/12 Joost van der Westhuizen, 45

Former South Africa international rugby union player (20 February 1971 – 6 February 2017)

Getty

12/12 Rachael Heyhoe-Flint, 77

Former England international women's cricketer (11 June 1939 – 18 January 2017)

Getty
Muntari told television reporters after the game that the insults had started at the very beginning of the match, while a number of those responsible were children.
"There was a little kid doing it with his parents standing nearby," said Muntari, who played for both Portsmouth and Sunderland in the Premier League.
"So I went over to him and told him not to do it. I gave him my shirt, to teach him that you're not supposed to do things like that. I needed to set an example so he grows up to be nice.
"[The referee] told me I should not talk to the crowd. I asked him if had heard the insults. I insisted that he must have the courage to stop the game.
"The referee should not just stay on the field and blow the whistle, he must do everything. He should be aware of these things and set an example. I am not a victim. But if you stop the matches I am convinced that these things won't happen any more."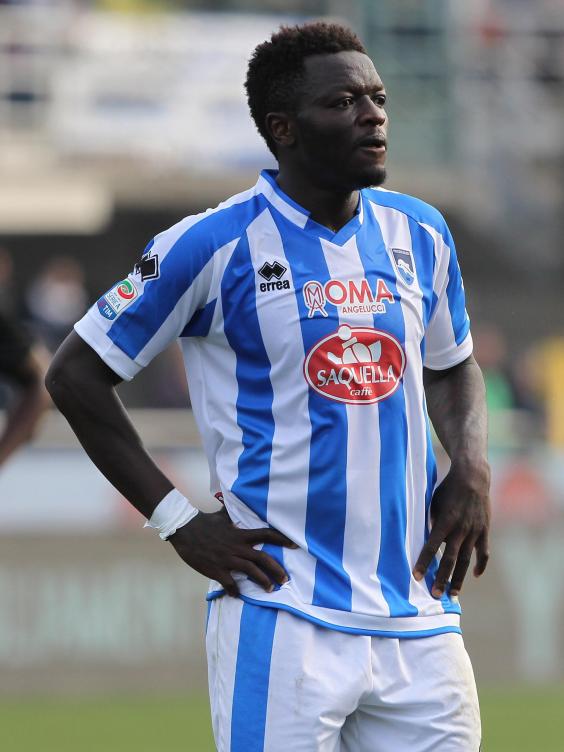 World footballers' union FIFPro had earlier called on the Italian authorities to cancel Muntari's yellow card for complaining to a referee about alleged racial abuse.
In a written statement, FIFPro said: "We urge the Italian authorities to hear Muntari's version of events, investigate why the situation was mismanaged and take firm action to ensure this never happens again.
"FIFPro believes Muntari's yellow card should be rescinded. Muntari was well within his rights to approach referee Daniele Minelli, as the first point of reference, to make his grievances known and seek a solution.
"Players should feel comfortable bringing any issue to the attention of the referee, especially one as significant as allegations of racism in the workplace.
"No player should ever feel the need to take matters into his own hands, as Muntari clearly felt obliged to do, by abandoning the match or taking spectators to task for inappropriate behaviour.
"Professional footballers should expect to be adequately protected by the relevant authorities in a place of work that does not tolerate discrimination of any kind."
Reuse content