England are champions...Yes, that's right, England actually win a major competition and the whole country explodes into one giant party that lasts for years.
Sounds like a dream, doesn't it? But the amazing thing is, this actually happened, apart from the never-ending party bit. And I'm not referring to 1966.
In 1982, one of the greatest coaches I ever worked with – Dave Sexton – and I helped England win the Under-21 Championships, beating West Germany 5-4 over two legs. And yet it feels like a dirty little secret nobody ever talks about or even knows of.
People always stop me to talk about Euro 96, and how close we came at Wembley to winning the senior tournament but nobody ever talks to me about our 1982 success. I mention this because it is relevant to the raging club v country debate that is threatening to further diminish England's chances of winning anything meaningful again.
Estonia 0 England 1 player ratings
Estonia 0 England 1 player ratings
1/12 Joe Hart

Another quiet night for England's No 1. A spectator for the most part in Tallinn, though his distribution was wayward at times when required. 6/10

2/12 Calum Chambers

Often sloppy on the ball but matches like this will stand him in good stead for the future, especially when being played out of position. 5

3/12 Gary Cahill

Fast becoming Mr Dependable in England's backline. Always in the best position, and gave Estonia's forwards no chance during rare attacks. 8

4/12 Phil Jagielka

A slightly subdued performance but made up for that with a couple of well-timed challenges. Not over-worked but solid alongside Cahill. 5

5/12 Leighton Baines

Plenty of time and space to attack, with his passing as slick as his hairstyle. Rooney should have put away left-back's cross in the first half. 7

6/12 Jack Wilshere

Despite his starting position as the deep-lying midfielder, he constantly looked to set England on the attack. A couple of delightful through-balls. 9

7/12 Jordan Henderson

Steady from the Liverpool midfielder, with some great movement but the 24-year-old lacked incision with his final ball. Can do better. 6

8/12 Fabian Delph

Often found himself reverting to left-back as cover for the adventurous Baines who was always looking to get forward. Replaced after 61 minutes. 5

9/12 Adam Lallana

The attacking tip of Hodgson's diamond. Linked up well with Rooney, Henderson and Wilshere and made promising runs into dangerous areas. 6

10/12 Wayne Rooney

His celebration was one of pure relief after his missed chances began stacking up. Stepped up with fine free-kick when it mattered. 7

11/12 Danny Welbeck

Sluggish. The Arsenal man just could not get going at all in Tallinn. Heavy in the touch. Had to drop back to get any involvement in the game. 4

12/12 Best of the bench: Alex Oxlade-Chamberlain

His pace posed some problems as the clock wound down, and he came close to setting up Rooney for a late second which the captain couldn't finish. 6
When Dave and I won in 1982, players were practically pushing each other out of the way to be selected – and that included senior players at the time, too, like Gary Owen at Manchester City, who scored twice in the final aged 24.
They sensed victory, they wanted to be part of something exciting, something that could make them proud in their later years and propel their careers.
Nothing, nobody stood in their way: if they wanted to play for England and be part of international history, no manager or club was going to stop them. It was exactly the same in Euro 96.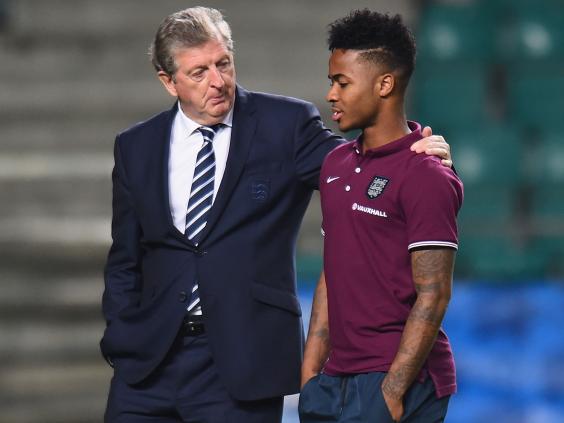 It saddens me now that our '82 success has been brushed under the carpet but it saddens me even more that today's generation of players are coming under so much pressure to find ways of not being available for their country.
I am sick of Premier League managers dictating who should, or who shouldn't, play for England. Country comes before club, end of. And that applies at both senior and under-21 level. England cannot be something that's up for discussion, a deal to be negotiated, a compromise. There are no conversations to be had with club managers trying to stop England picking their players.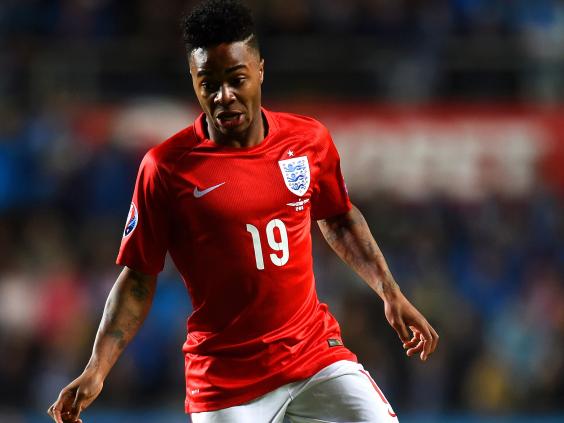 We have to stick to the FA law that is already in place: if Roy Hodgson wants Daniel Sturridge and Raheem Sterling, or Gareth Southgate wants to have Alex Oxlade-Chamberlain or Jack Wilshere in his under-21 squad, that is their right.
I never tolerated a situation where managers were telling me publicly who I could, or could not, select. That would have totally undermined my position and made the job of running England impossible.
To be selected for England is the ultimate accolade. I was the first footballer to play for England at every level possible – schoolboy, youth, amateur, under-23 (as it was then) and full. Can  you imagine how proud I feel today just thinking about that? Nothing would have stopped me playing in any of those games.
When I became England manager I never experienced any player saying to me: thanks for picking me boss but I don't fancy it this time, maybe next game perhaps.
If I had, then that player would never, ever, have been part of my England squad again, no matter how important he could have been.
One of my fellow columnists, Paul Scholes, wrote in his Independent column that the under-21s must never become seen as a punishment by our players. Scholes, who was an extremely loyal England servant for many years before deciding to retire, also argued that players who have established themselves in the senior squad – like Wilshere or Oxlade-Chamberlain – should still regard it as an honour to represent their country at under-21 level.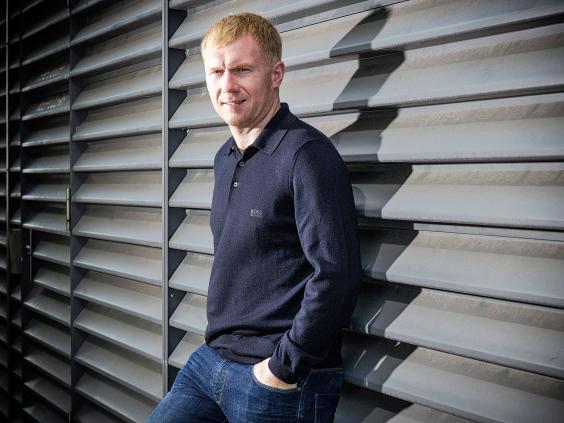 I completely agree. Arsène Wenger said on Thursday: "Once a guy has moved to the full national team and you put him down [to the under-21s] he is never good."
I'm sorry, but England cannot accommodate such thinking. As Scholes wrote, it is far more valuable for players to play in top-flight tournaments and competitive games, than to be plunged straight into the senior side with no build-up, preparation or insight into the uniqueness of international football.
And on a purely patriotic basis, why shouldn't Gareth Southgate  select the best possible players available to him if he has the chance  of winning the European Championship? Heaven knows, we've all waited long enough for an England side to actually win something. That would be something to talk about for years to come.
Harry is a first-rate firefighter, so Rangers fans should stand by him
QPR is a club close to my heart – I played there, I managed there and it's impossible for me not to follow their fortunes closely.
Naturally, I'm disappointed to see them bottom of the Premier League. They face Liverpool this afternoon and with tough, tough games against Chelsea and Manchester United round the corner, these are worrying times.
Harry Redknapp came out fighting in The Independent on Friday, vowing to slug it out and give his all to the cause. Those won't be empty words. People talk about firefighters in football – managers like Tony Pulis and Neil Warnock, who can be brought in to save a lost cause.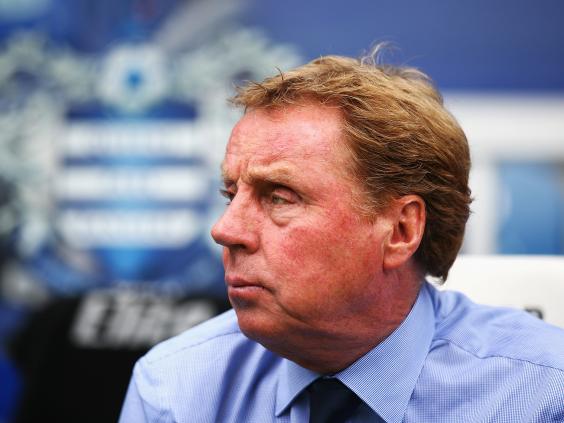 I've always seen some sense in that and to a degree I did a similar job at Middlesbrough when I was brought in to work alongside Bryan Robson – not replace him, please note – and  between us we revived the club that season. Well, to all those Hoops fans currently screaming for Harry's head, I'd like to say this: he is your firefighter, you have the man in place to get you out of a mess.
Harry (left) has seen all this before, he's faced full-on nightmares and turned them round time and again. Harry a quitter? No chance. Harry not bothered about the club's plight? Do me a favour. Harry Redknapp lives, eats and breathes football like no other. Having a conversation with him is nigh-on impossible – he's constantly glued to a phone, trying to sort problems, find players and battle for his club.
So don't go looking for a firefighter QPR, when you already have one of the best fighting for you right now.