"I was very lucky. I knew Wally Downes, he was a friend of my family so I didn't have one really. I got off lightly. He was the main instigator of it all so that's why I probably got away with it."
Cast off by Southampton as an 18-year-old, Dennis Wise (above, holding the lid of the FA Cup) joined Second Division Wimbeldon in March 1985.
Although the nickname 'The Crazy Gang' is now a well known term in football, back then the practice of outrageous practical jokes, that included cutting up or setting kit on fire, ruining cars, clothes and much worse - as well as their straight-forward style of play - was not such a feature, although manager Dave Bassett had begun to put his shoe-string budget team together.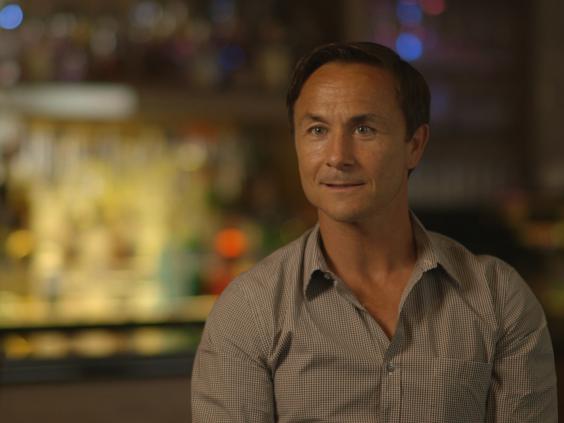 "The initiation bit I got away with it really, Wally was very close to my family and I guess he didn't want me going home and saying 'you know what he's done to me dad, would you believe it,'" Wise told The Independent.
"I got away with it lightly, a few of them didn't. I got myself involved in it, it was quite fun to be honest at those times - I don't think you'd be able to do it these days, it's totally different these days.
"Anything could happen, you could have things cut up, you could have your car done, your tires let down, vaseline on the windows. It could be a disaster depending what mood some of them were in."
'Them' refers to the likes of Vinnie Jones, John Fashanu and Lawrie Sanchez, among many others, who epitomised the Crazy Gang culture, both on and off the pitch, though Downes is often cited as the man behind most of the pranks.
Wise recounts that Eric Young, bought from Brighton in 1987 and a key part of the later FA Cup run, got some pretty rough treatment when he arrived.
"He's quite a big boy, trying to pin him down would have been a disaster, he's about 6ft 4in. But he kept bringing this Brighton [kit] bag in, so obviously the lads we decided we'd give him a couple of days of him bringing it in, then we'd set it alight.
"Then we bought him a new bag, replaced it with a Wimbledon one. But he was so attached to this bag for some reason, I really don't know why, whether it was his lucky bag, whether he was superstitious, I really don't know, it was in ashes."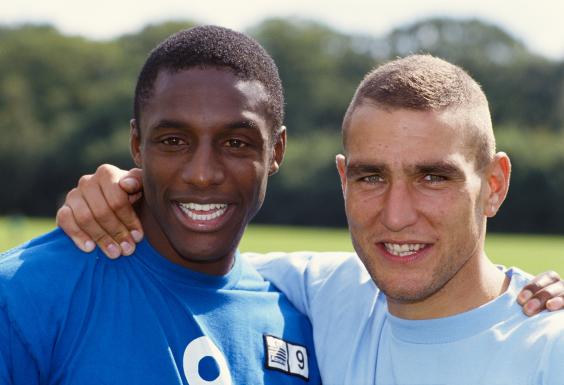 Setting a bag on fire is pretty harmless fun, but Wise admits there were "many, many" times when jokes did go a little overboard, though he doesn't go into detail.
They may have been forming a reputation off the pitch but their reputation on the pitch was starting to get noticed.
Promoted to the First Division in 1986, Wimbledon upset many opposition fans and players with a rough and direct style of play, as well as an intimidating atmosphere at Plough Lane; the now defunct stadium had facilities way below what the best players were used to.
"Wimbledon was more the fact that we couldn't spend money, we attracted players that had kind of got a second chance in the game really. If you look at a lot of the players there, they had come from the lower divisions and a few had been released from other clubs.
"If you needed a second chance and the manager felt you could give something to the team then you for an opportunity. We had some also-rans that would turn up and had been disregarded by other football clubs and brought in and then had a chance. They developed their young kids and brought a few of them through as well."
Bassett, who wasn't in charge of the team for the famous FA Cup win, was "the leader of the gang, the boss man" and although he didn't get involved in the practical jokes, Wise said, he did have good sense of humour.
"One time we went to his room and we decided to lay his room out outside the lift, so when he came up all his clothes were hung up, all the wardrobes were in the corridor, his whole room was in the corridor, all nicely. He found it quite funny."
In 1988, minnows Wimbledon were pitted against the might of Liverpool, then still at the height of their powers, in the FA Cup final at Wembley.
Wimbledon had beaten Watford, Newcastle - the scene of Vinnie Jones squeezing Paul Gascoigne's "bits" - and Luton, where Wise scored the winner on their way to the big day.
Wise, frantic with nerves, remembers the day well.
"I remember Princess Di. Me and Vinnie decided that we were going to get Princess Di some flowers and so we bought her some. We'd actually got up really early in the morning and decided to go out to the town centre, which was dumb, we went for a haircut, we got some flowers, we saw [actress] June Whitfield walking down the street.
"She went mad at us saying 'what you doing here you should be in bed', but we couldn't sleep. But when we got to the ground we weren't allowed to take the flowers, it was quite sad really, it was a waste of time, but it was something we wanted to do.
"You do some funny things, we were excited and the adrenaline comes in different ways for different personalities. That was really mine and Vinnie's way, I remember Bobby Gould [who had taken over as manager] grabbing us, sitting us down and not allowing us to move for about an hour after we came back, because he was worried our energy would go; the adrenaline was flowing so early and we had to concentrate on what our job was."
Wimbledon, of course, won 1-0 against massive odds, Sanchez scoring a first-half header and Dave Beasant saving a John Aldridge penalty. Wise says he doesn't remember much about the party after, though he took the trophy to his dad's pub.
"It was a big thing for us and I think what it did was kick on quite a few of our careers. We'd played in this cup final and then people took a little bit of notice, saying 'some of them are good payers, hold on a second I like that one and I like that one'."
Wise went on to Chelsea, after another year at Wimbledon while Sam Hammam refused to sell him, Jones went onto Leeds and Young went to Crystal Palace.
The midfielder, who went on to win two FA Cups, a League Cup and the Cup Winners' Cup with the Blues, making 445 appearances for the Blues, says he can't separate his time with the two as they were so different.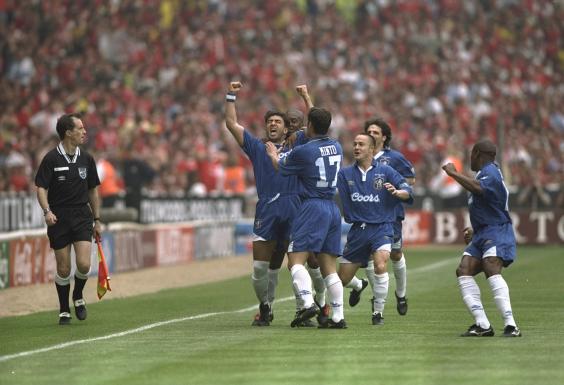 "[At Chelsea] we had a fantastic group. The difference was that the Chelsea players were at the top of their tree, the others weren't, they had come from nothing, had a second chance but had the same kind of spirit of wanting to succeed.
"But i couldn't separate. It's not correct."
--
BT Sport will premiere the next instalment in its BT Sport Films series, The Crazy Gang, on December 26 on BT Sport 1 at 9pm, with an in-depth look at the extraordinary story of Wimbledon FC in the 1980s featuring interviews with the likes of Vinnie Jones, Dennis Wise and John Fashanu plus other members of the notorious team.
Reuse content