Brendan Rodgers may baulk at the comparison with Roy Hodgson, because it compromises a basic belief and challenges the sacred code of mutual respect, but it is a revealing exercise at the start of a potentially pivotal week in which he must prove he can manage in adversity.
It may be fashionable to relish his sudden discomfort and wilfully confuse his eloquence with a lack of substance, yet it is impossible to assess adequately the relevance of his work at Liverpool without investigating an inevitable clash between generations and conflicting interests. Rodgers compensates for a relative lack of experience by displaying greater sophistication and subtlety than Hodgson, whose handling of Raheem Sterling can be charitably described as clumsy. Rodgers is a more modern manager, emotionally intelligent and mentally attuned to a scientifically groomed set of players.
In the short term, he will be judged on results. He is expected to expose the myth of Harry Redknapp's relevance at Loftus Road today and will attempt to channel the passions of a classic Anfield occasion when Real Madrid visit in the Champions League on Wednesday. But Rodgers' overhaul of his club's culture, which will dictate his wider significance as a role model for young coaches, is a long-term project. To appreciate its scope, delicacy and potential, it is important to understand the man and his methods.
To declare an interest, Rodgers is among a group of more than 20 managers who have shared their philosophies and allowed me to study their processes at close quarters for a forthcoming book. He is imperfect – his recruitment policy is haphazard and he has a weakness for homilies – but impressive.
All leading managers are inherently sensitive to Hodgson's use of their players: Arsène Wenger's public questioning of Jack Wilshere's employment at the base of a midfield diamond is another sign of concern. Rodgers' handling of the fallout from the saga involving Daniel Sturridge and Sterling has been instructive.
Rodgers spent five years studying neuro-linguistic programming, a distinctive approach to communication and personal development. Described loosely as the science of achievement, it defines the critical factors in human performance. It involves the study of body language, the development of strategic thought, and preaches that "the secret of success in life is focus, action and persistence". It cautions its adherents that their vision must "be big enough to inspire you and, if necessary, those around you".
One key element – central to his relationship with Hodgson – involves recognising and respecting differences between individuals. Rodgers has a thirst for self-improvement and seeks to explore the family backgrounds and values of his players.
Hodgson is of another era. He is accustomed to deference, because of his professorial status within the global coaching community. His avuncular manner and widely acknowledged decency disguises a sharp temper and a hint of professional arrogance. His public questioning of Liverpool's performance standards and, by implication, Rodgers' ability to manage effectively at the highest level, was unwise and unworthy. Despite an expanding support staff, the England regime lacks the rigour Rodgers demands of his team's preparations.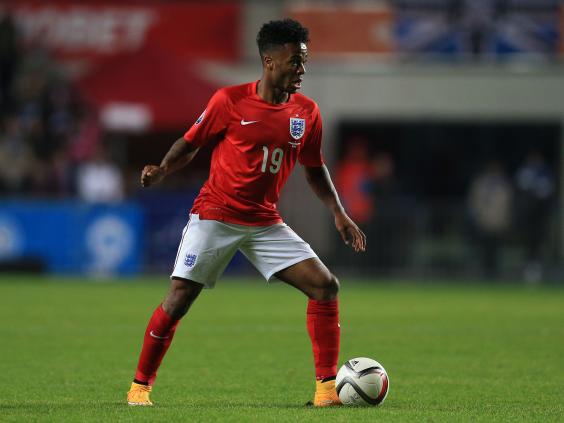 To prove the point, Dave Reddin, the FA's new head of performance, wants to recruit world-class sports scientists to develop the culture of "marginal gains" which evolved in cycling through Sir Dave Brailsford and is now in rugby union through Stuart Lancaster.
It is one thing for Twitter trolls and self-appointed experts to ridicule Rodgers for his injury-management record, in a knee-jerk response to Sturridge's untimely setback with a calf problem. It is entirely another for the England manager to drag the debate into the public domain by revealing a private conversation with a player.
The contrast invites a damning conclusion: Rodgers represents the future of football man-agement. Hodgson is the ghost of seasons past.
Gooch proud to be old school
Graham Gooch was dismissed as "old school" by Graeme Swann, the former cricketer who is evolving into the worst type of vapid, self-serving "celebrity".
The term wasn't meant as a compliment, since it was in response to Gooch's criticism of Swann's self-pitying retreat into retirement, halfway through an Ashes series.
Yet it was somehow appropriate because it drew a line between a bowler who is attempting to build a secondary career in the media and a hugely successful batsman who became a valued coach.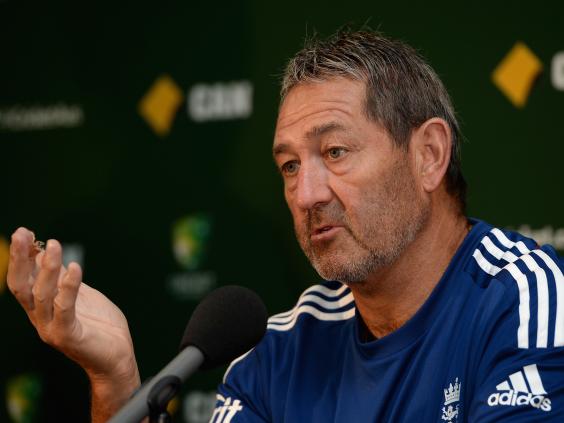 Old school sportsmen like Gooch demand high personal and professional standards. They believe in time-honoured virtues like dignity, humility and perspective.
Their best work is done privately, in quiet corners of the dressing room, on the factory floor of the training ground or in an indoor net. They are men of substance, who rarely deal in sound bites and allow the record books to speak for themselves.
Gooch has nothing to prove to Swann, whose latest stunt involves playing at being a rally driver. Gooch is the better man and sets a more enduring example.
Millwall make us think again
The fan on the board plays a proactive role in forming policy. The club takes the lead socially, by supplying the local food bank and providing a forum for addressing issues like knife crime. Players front national campaigns for such charities as Prostate Cancer and Help for Heroes.
The identity of this model club, which received the Football League Family Excellence Award? Millwall. Their progress, amplified by recent accolades for their anti-racism work by the Kick it Out organisation, demands the revision of an out-dated, one-dimensional stereotype.
Capello has to count the cost
Stop smirking at the back. This is a serious issue since, in these stringent times, solidarity with a fellow wage slave is to be applauded. The plight of Fabio Capello, who has not been paid since June by his employers at the Russian Football Union, deserves to be recognised.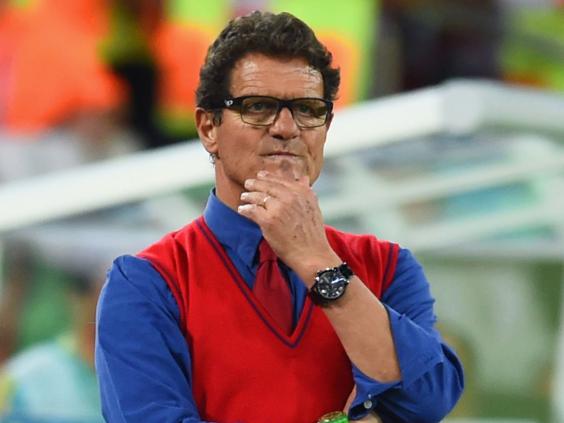 Russia have won only one of three competitive games since his £7million annual salary apparently became an optional extra. In his hour of need, the Italian will be forgiven for looking back fondly on his time as England manager, when performance pay was never an issue.
Reuse content