Greg Dyke posed, with a supercilious grin and a football he handled like a live grenade, beside the European Championship trophy. He looked inordinately pleased with himself, a default mechanism which tends to undermine his pretensions as a statesman.
Let us be charitable, and gloss over his unconvincing denial that the FA had come to a clandestine arrangement with their German counterparts, so that Wembley had a free run at staging the climax to Euro 2020 in return for future favours.
We should not doubt his sincerity that he was ignorant of the value of the £16,400 watch in what was, if anything, an understated World Cup goodie bag. It has, belatedly, been returned. We are obliged, however, to question his credibility and judgement.
Dyke and his colleagues in the nebulous body known as Club England have sold the family silver for a handful of magic beans. Michel Platini, the UEFA president, saw them coming, like a side-street card sharp monitoring the progress of a gaggle of gullible tourists.
Euro 2020 - the stadiums
Euro 2020 - the stadiums
1/13 London

Wembley Stadium

Getty Images

2/13 Munich

Allianz Arena

3/13 Baku

Bakı Olimpiya Stadionu

4/13 St Petersburg

New Zenit Stadium

5/13 Rome

Stadio Olimpico

6/13 Copenhagen

Parken Stadion

7/13 Bucharest

Arena Nationala

8/13 Amsterdam

Amsterdam Arena

9/13 Dublin

Aviva Stadium

10/13 Bilbao

San Mames Barria

11/13 Budapest

Uj Puskas Ferenc Stadion

12/13 Glasgow

Hampden Park

13/13 Brussels

New stadium to be built
Platini's only redeeming factor in the fetid bog of sports politics is that he is not Sepp Blatter, the man whose job he craves. The Fifa president, busily reinventing himself as a cross between a Twitter troll and Mother Teresa, is untouchable, for the moment.
Blatter, or more likely the poor wretch who services his social media accounts, followed the charade of a FIFA ethics conference by proclaiming his moral leadership. For good measure, he used his house magazine to highlight his influence in Africa's response to the Ebola epidemic.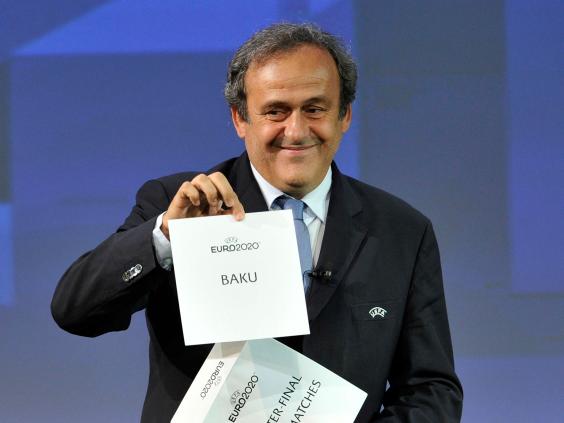 Platini is reshaping European football out of political expedience. Euro 2016 will be a bloated monument to mediocrity, because of his indulgence of smaller voting nations. The Champions League is a bank vault for self-serving elite clubs.
The most significant venue in 2020 will not be London, but Baku, capital of oil-engorged Azerbaijan, which is emulating Gulf states by using sport to develop a global identity. Platini is scurrying behind the master opportunist, Bernie Ecclestone, who is staging an inaugural Grand Prix there in 2016.
Inconvenient realities, such as Thursday's insistence by the European Parliament that the Azerbaijani authorities "undertake long-overdue human rights reforms without further delay" are blithely dismissed by Platini, who suggests "football is football, politics is politics."
Intriguingly, this challenges one of the defining principles of new International Olympic Committee president Thomas Bach, who warned on Friday that sport can "no longer afford" to claim it has nothing to do with politics.
Football's powerbrokers, and their acolytes, deride idealism and manipulate tolerance. Dyke has sacrificed his right to condemn them, because he has allowed himself to be sucked into a vortex of privilege and amorality.
He is an innocent abroad, an advocate of the empty gesture. He fails to understand the nuances and mechanisms of political power in an environment in which FIFA's determination not to publish a report into corruption associated with the 2018 and 2022 World Cup bids is dismissed as a triviality.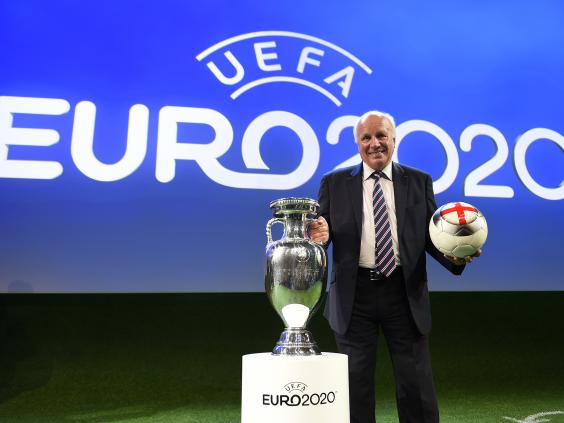 His spurious claims that hosting the final week of Euro 2020 will be "a great boost" for the English game require immediate revision.  Conventional wisdom that Euro 96 was a halcyon moment for domestic football is countered by memories of high ticket prices and sub-capacity crowds outside London.
As allies of Platini, England will be forever linked to the logistical and financial nightmare of a pan-European event, staged across 13 cities. The 2020 finals will inevitably be exploited by profiteering airlines and the licenced touts of the so-called secondary  ticketing market.   
One day, football, as we know it, will eat itself. It will choke on the residue of corporate cynicism, geopolitical chicanery and unreconstructed greed which is becoming so familiar it barely passes comment. 
We will all be to blame, because we treat men like Greg Dyke with exaggerated, undeserved respect.
Mischievous Mourinho
Jose Mourinho is an ideal master of ceremonies for Sunday's beauty pageant, staged in the appropriately sanitised environment of a concrete palace in East Manchester.
It is a wonder his call for more stringent punishment for clubs who defy Financial Fair Play rules was so well enunciated, given that his tongue must have been welded to his cheek.
A classic propaganda ploy, it set the agenda for Chelsea's visit to Manchester City. He did not need to specify the champions in his strictures about the importance of taking points or titles from offenders.  Others will do his work for him.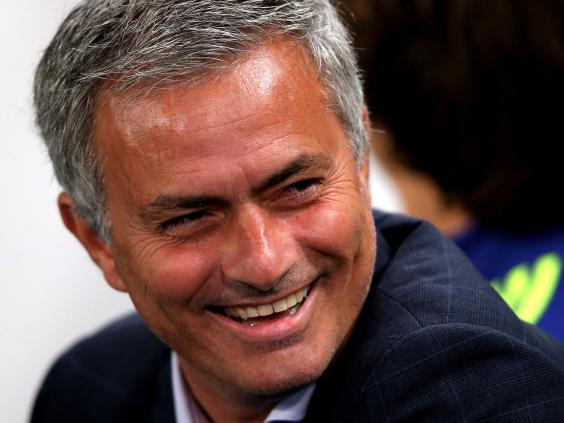 Supporters are blind to the undercurrents of unfeasible wealth, which underpins the prominence of clubs with more in common than they care to acknowledge. Chelsea fans are as rabidly protective of their ethically dubious owner as City fans are of theirs.
Each club have had a malign influence on the modern game, inflating the transfer market and importing players at the expense of youth development. But where they once evoked anger, they now generate envy. 
They have changed the landscape, for ever. Mourinho's mischievous intervention, aligned to his cataloguing of Chelsea's supposed inadequacy, suggests the Second Coming has entered a second phase.
Preserve Ryder Cup purity
The purity of the Ryder Cup may be anathema to TV cheerleaders who are imploring spectators to "Bring the Noise" to Gleneagles, but they need to realise the implicit dangers of promotional excess.   The last thing golf's greatest event requires is the propagation of the myth that spectators can be the stars.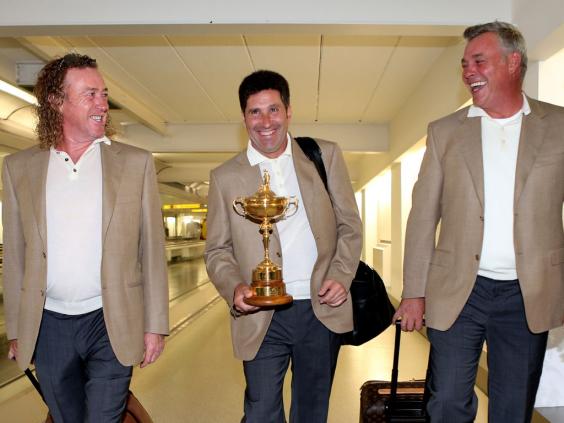 That merely encourages self-obsessed, alcohol-fuelled half-wits to indulge in theatrical "banter", and carries the threat of a repeat of Brookline in 1999, where natural passions, inflamed to the point of hysteria, contaminated the US victory.
Double standards at play
The ECB remain unforgivably silent about the abuse endured by Moeen Ali, yet have signalled their intent to expose Andrew Gale, captain of county champions Yorkshire, to the full wrath of their disciplinary processes.
Since Ashwell Prince, the supposed victim of Gale's abuse, cannot accept he was subjected to a racial slur, those with the responsibility of running English cricket should re-evaluate their priorities. They are bringing their game into disrepute.
Reuse content