Greg Dyke and Richard Scudamore allow themselves to be portrayed as men of vision and principle. At a moment of maximum opportunity, they resemble two fleas arguing over ownership of the particularly mangy dog on which they exist.
Dyke's ill-conceived Football Association Commission attempted to set the agenda on Friday evening by announcing imaginative plans to revitalise grassroots football through a nationwide network of community hubs, without offering a credible explanation of who will pay the wish-list price, £230 million.
Premier League functionaries immediately issued a self-defensive statement in which Scudamore, as chief executive, used a range of statistics to support meticulously massaged assertions of a "long held commitment" to better facilities, more educated coaches and the sustenance of schools football.
The veneer of corporate concern, and the preposterous notion of football pleading poverty, merely allowed Helen Grant, the Sports Minister, to spout platitudes about sport's social importance and issue vague promises about "considering" a viable funding scheme.
Let's get real here. Sport is so far down the Westminster agenda approaching election year, it is irrelevant beyond being the source of the occasional soundbite or photo opportunity. Football is becoming a game to be experienced on a computer rather than played on a pitch or watched in a sanitised, over-priced stadium.
As FA chairman Dyke is powerless, a pauper pitched against a plutocrat. The revolution of which he speaks is untenable unless the landscape of the game is changed, irrevocably. That means unthinkable compromise, unfeasible trust and unprecedented audacity.
The current round of navel-gazing may satisfy the naïve, but the debate should be shaped by a simple concept: if English football was redrawn on a clean sheet of paper, without pandering to its arcane power structure, what would it look like?
The FA are commercially inept and unfit for purpose. Their construction is archaic and counter-productive. County FAs must be scrapped, the FA Council dissolved. A streamlined executive should concentrate on a core duty, the development of the game at grassroots level.
This could be funded, in part, by a levy on Premier League TV income and Exchequer funding, channelled through the Sport England quango. Wembley should be sold to venture capitalists and Scudamore invited to invest in St George's Park as part of a restructure which gives his organisation primary responsibility for football at elite level.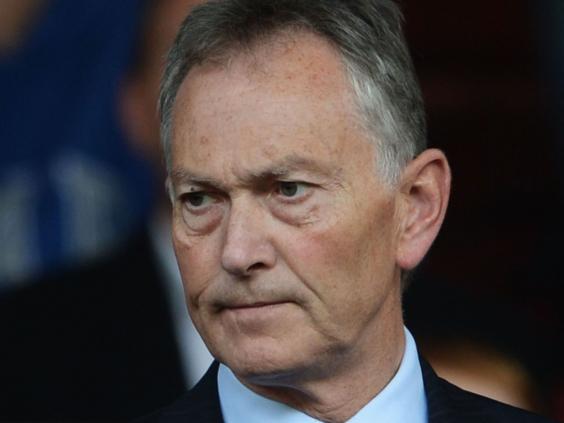 There will need to be bureaucratic fudges, to ensure the FA satisfy Fifa and Uefa by retaining nominal control of the national team. But Scudamore, elevated to the position of Football Commissioner, would appoint the England manager, employ age-group staff and oversee a reinforced coaching structure.
It is not Dyke's job to set such specious targets as winning the World Cup by 2022. He should be called to account because the FA abuse their authority by using coach education as a cash cow. Their courses are inhibitively expensive and offer no access to a realistically rewarded career.
Equally, it is time to call Scudamore's bluff. The wealth of the Premier League is stunting the development of home-grown players despite hints he is open to squad quotas. Artfully timed suggestions of a round of games being exported were more insidious than the notorious 39th game proposal, which was shouted down in 2008.
The inference, that the Premier League has outgrown England and its traditional values, was unmistakable. It signalled an ideological commitment to globalisation at the expense of football's founding spirit, as a community-based game in which local clubs aspire and inspire.
The money is guaranteed – the soaring value of sports rights was confirmed when the NBA struck a $24 billion (£15bn) media rights deal in the US this week – but the will to force through change is weak. Shamefully, it is easier to talk a good game than act for the common good.
Watch out, here comes Dave
Footballers were hailed as "engineers of excitement." Sharp-suited executives, blessed with such titles as "chief envisioning officer", wibbled on about "telling a brand story through sport".
The great unwashed were deemed unworthy of an invitation to the Leaders in Sport Conference. Held at Chelsea's Stamford Bridge, it actually belonged in the seventh circle of hell.
Assorted androids, one of whom was identified as Christian Purlsow, the heroically smug former managing director of Liverpool FC, gathered to cut the occasional deal and indulge in some vigorous mutual back-scratching.
They nodded sagely when Milan director Umberto Gandini suggested big clubs, like Manchester United and (surprise, surprise) Milan, should be admitted to the Champions League on a wildcard basis for old time's sake  when they fail to qualify.
Intriguingly, though, they sat in rapt attention as Sir Dave Brailsford outlined the secrets of his trade as cycling guru. Confronted by cricket's incompetence, he was supportive of Andy Flower and dismissive of the perceived impossibility of dealing effectively with a dilettante like Kevin Pietersen.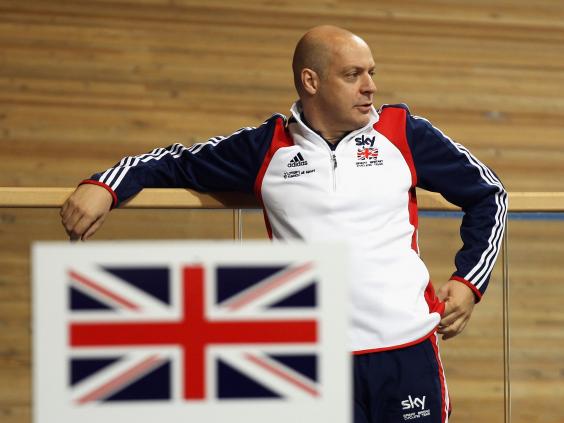 Not for the first time, the thought crystallised: this is a man who is wasted in cycling, a sport which he has effectively outgrown. Cricket is too small for him, but football awaits…
Sol for Ministry of Defence?
Some people are suited perfectly to the job to which they aspire. Step forward Sol Campbell, wannabe politician.
Since he is patronising, insensitive, self-obsessed and consumed by an illogical sense of entitlement, he comes straight from central casting.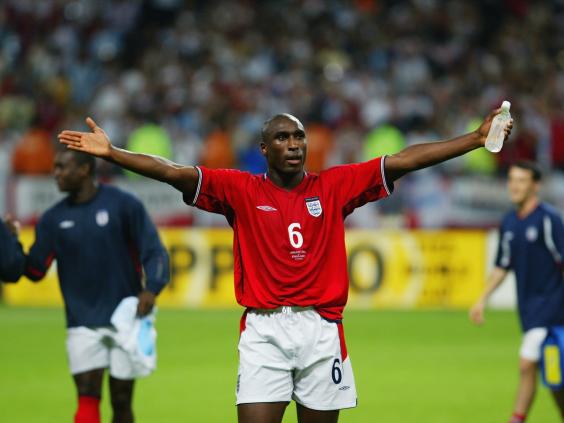 His other ambition, managing England's football team, does not do justice to his human qualities.
From Russia with misgivings
Sochi, the Olympic ghost town, is staging the Russian Grand Prix, a race humanised by the tragic aftermath of last Sunday's accident involving Jules Bianchi.
The presence of the Russian president Vladimir Putin demands an unprecedented security operation and reminds us of an uncomfortable truth.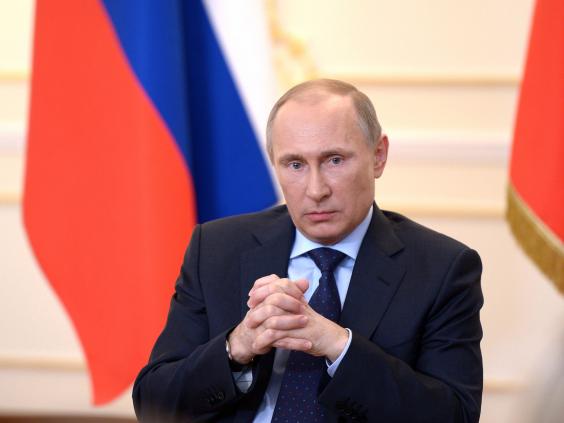 Russia will stage the 2018 World Cup despite institutionalised racism, military aggression and deep misgivings about the manner in which they won the right to host the tournament.
Reuse content