Richard Scudamore had the severe air of the director of a Dickensian workhouse. Yet he recited a series of numbers, "five… one… three… six…", with the sensuality of Elizabeth Barrett Browning's definitive love poem: "How do I love thee? Let me count the ways."
£5,136,000,000. It still takes some getting used to as an epitaph for the age of acquisition. There was an imaginary speech bubble above the Premier League chief executive's head, competing for space with the logos of the omnipresent sponsors: "We're billionaires, baby."
He surprised no one by espousing Marie Antoinette's charitable principles and dismissing moral arguments about more equitable redistribution of absurd, largely unearned wealth. It is a battle that has been fought weakly and lost abjectly.
The top 10 current most valuable players in world football
The top 10 current most valuable players in world football
1/9 1) Lionel Messi (Barcelona)

Worth £172.51million (€220m)

Getty Images

2/9 2) Cristiano Ronaldo (Real Madrid)

Worth £104.29m (€133m)

GETTY IMAGES

3/9 3) Eden Hazard (Chelsea)

Worth £77.63m (€99m)

GETTY IMAGES

4/9 5) Paul Pogba (Juventus)

Worth £56.46m (€72m)

Getty Images

5/9 6) Sergio Aguero (Manchester City)

Worth £50.97m (€65m)

Getty Images

6/9 7) Raheem Sterling (Liverpool)

Worth £49.40m (€63m)

GETTY IMAGES

7/9 8) Cesc Fabregas (Chelsea)

Worth £48.62m (€62m)

Getty Images

8/9 9) Alexis Sanchez (Arsenal)

Worth £47.83m (€61m)

9/9 10) Gareth Bale (Real Madrid)

Worth £47.05m (€60m)

GETTY IMAGES
The Premier League will eventually resemble American football's NFL or basketball's NBA. It is evolving, with subtle yet indecent haste, into a closed shop, serving homogenised, globalised TV entertainment to those who can afford to underpin the lifestyles of the rich and famous.
Football, as cherished by traditionalists and browbeaten innocents, is in its death throes. Here are 11 other reasons for us not to send flowers to the funeral.
1 Ker-ching, ker-ching
Well done, Jeremy Peace. Pick up £200m. Do not pass go. In the most predictable response to the windfall of the new TV deal, West Bromwich Albion have instructed brokers to search for a foreign buyer, or at least someone willing to make substantial investment in the club's future. They will portray such opportunism as ambition, but it's nothing less than payback time.
2 Respect yourself
Romelu Lukaku grandly announces he wishes to join "a big club". He has  a decent scoring record, but glaring technical deficiencies. He has proved indifferent value for an inflated fee, £28m. Everton, and his manager  Roberto Martinez, deserve greater respect. With the talent pool about to be polluted by more such mercenaries, they will not receive it.
3 You want some?
Nigel Pearson appears to labour under the misapprehension that he is a Zen master, while he behaves with the cartoon menace of a nightclub bouncer. Jose Mourinho appears not to care that he has degenerated into a sly, sour caricature of a personality football manager. Neither will be missed, should they be kicked out, or choose to flounce out.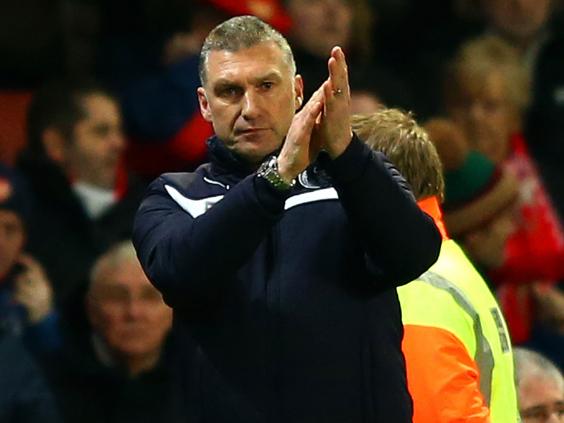 4 Man of the people
Sol Campbell, full-time class warrior, sends a poignant missive: "Yet another application for a wind turbine around our home in Northumberland, attempting to destroy our historical and beautiful view." Imagine the angst he must feel, realising he would have made 10 times more money had he been born 10 years later.
5 Poor old Uncle Roy
With the best will in the world, the England team will soon be as state-of-the-art as a Teasmade. Yet Roy Hodgson is ritually wheeled out to drum up interest by leaping on the Harry Kane bandwagon. His erudition and experience cannot be doubted but his relevance is increasingly marginal. Premier League clubs, whose grandiose academies have helped to produce an England Under-17 team that loses   7-0, hold sway.
6 Jack's not a dull boy
There's something faintly disturbing about the rush to depict Jack Wilshere as a slovenly, self-indulgent wastrel who would be typecast on EastEnders. But the perception that he is somehow unworthy of his talent is illogical. He is exactly the sort of young player who should be supported, until he exhausts the patience of Arsène Wenger. 
7 Another 'Arry bargain
I'm indebted to When Saturday Comes magazine for sharing the following: "We can offer you the one, the only, Harry Redknapp to speak at your event in the next eight weeks." Offers in the region of £30,000 please, people. Get Well Soon card optional. Cheques made payable to Sunnyside Dogs Home, presumably.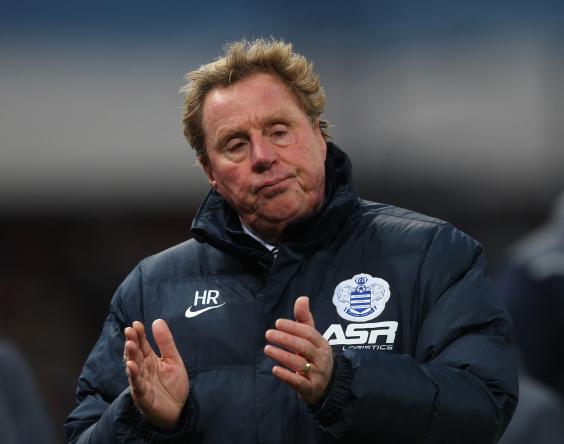 8 Romance of the Cup
Today's fifth-round FA Cup tie at Valley Parade, between Bradford City and Sunderland, has the makings of classic. Though the League One club have cheekily suggested Gus Poyet has "99 problems but our pitch isn't one", the occasion will represent a culture shock. Whichever BBC functionary decided to send the cameras to Villa Park instead requires a heart transplant.
9 Cancel the circus
There used to be a wonderful football club at Brisbane Road, before it became the setting for a sixth-rate reality show on the Italian TV channel owned by Francesco Becchetti, who bought out Barry Hearn in the summer. He is that modern phenomenon, a club owner whose football knowledge can be contained on a pinhead. Leyton Orient will be relegated this season, as testament to his folly.
10 Just the ticket? No
No wonder fewer than 200 Millwall fans opted to endure the indignities of supporting their team at Leeds yesterday. It is outrageous that they should be obliged, by West Yorkshire Police, to exchange vouchers for match tickets at a service station on the M1. Such a draconian restriction on the civil liberties of ordinary citizens belongs to another, unenlightened age. Once again, the silence of the Football League is damningly eloquent.
11 These girls can
Friday night's international at StadiumMK, an honourable 1-0 loss to the United States, did not receive the coverage it deserved. Marooned behind the red button, England are a work in progress before this summer's World Cup. That is when women's football will be judged on its merits, free from the condescension it generates. Try it. It might surprise you.
Reuse content