Imoh Ezekiel began a new life when he arrived in Doha on Friday evening. His escape from the poverty of his Nigerian birthplace, Lagos, was complete. He will earn a minimum of £8 million playing for the Qatari club Al Arabi over the next four years.
Given the financial benefits of the striker's £7.5m transfer from Standard Liège, it is difficult to depict him as a symbol of economic oppression, or a victim of a grotesque human experiment. He is 20, gifted and the embodiment of a global dream.
He is also an unashamed opportunist, a product of an era in which allegiances are blurred and conventions of citizenship are flouted. Ambition vaults national boundaries; Ezekiel was courted by Tottenham, Marseille, Fiorentina, Werder Bremen, Hertha Berlin and Schalke 04.
He had announced his intention to play for Belgium before making a sudden international debut for Nigeria, as a late substitute against Mexico in March. Since that was only a friendly, staged in the US, he has the option of again shifting his stance.
His apparent willingness to submit to a five-year residential qualification programme in order to be eligible for Qatar's 2022 World Cup team is a potential game-changer. Rumours of a £3m bonus if he does so remain unsubstantiated, but the prospect of a systematic poaching policy is politically toxic. Qatari officials are coy, but talks are planned later this month with Ezekiel's mentor, Liameed Gafar, chief executive of 36 Lion, the Nigerian nursery club which discovered him. Gafar insisted: "If he does well for Al Arabi and adapts, just as he did at Standard Liège, then he has a chance to play for Qatar."
The concept is not new – a decade ago Kenya's Stephen Cherono, the world- record holder in the 3,000 metres steeplechase, changed nationalities and his name, to Shaheen Saif Saaeed, in return for a guaranteed income for life – but remains hyper-sensitive. Qatar's bid to host the 2019 World Athletics Championship is founded on a promise that such a strategy has been abandoned.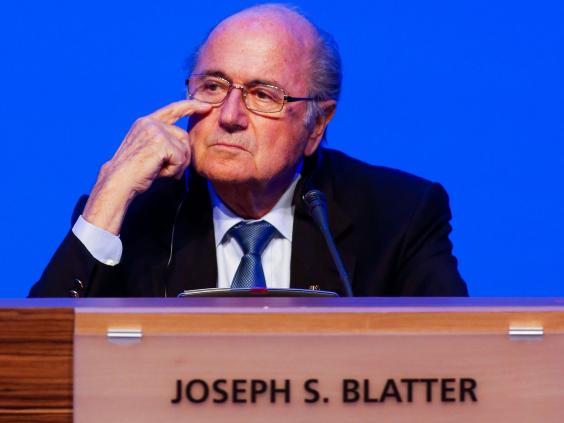 Only the hopelessly naïve would expect the Qataris to succumb meekly to the natural limitations of a state with only 300,000 citizens. Money is not the issue. They haven't endured global cynicism, accusations of corruption and allegations of institutionalised human rights abuse to be derided because of a lack of athletic credibility. Qatar's current Under-20 football team, seen as a test bed for 2022, lost 7-0 to Brazil and 3-0 to England in this summer's Toulon Tournament. Though they did achieve creditable draws with Colombia and South Korea, they will need to improve exponentially, and quickly. Their methods deserve stringent scrutiny.
The implications of Aspire Football Dreams, a recruitment programme which has involved the screening of  3.5 million young athletes in 17 nations across three continents over the past seven years, are particularly disturbing. Boys as young as 13 emerge from national trials, to be housed and educated in academies in Qatar and Senegal. T
he best of the best are then exported to KAS Eupen, a feeder club in Belgium's second division. The Qataris depict it as a humanitarian project, and highlight such success stories as Diawandou Diagne, a Senegalese defender who has just signed for Barcelona B, but scepticism is understandable. Andreas Bleicher, a German coach who heads the Aspire project, admitted to the New York Times: "I suppose maybe some of the players feel like they would want to represent Qatar, because Qatar helped them when their home countries did not." In that event, he acknowledged, "everyone will kill us".
Instant millionaires like Ezekiel do not require the world's vigilance. It is those boys whose names we will never know, rejects of a system which feeds on desperation and delusions of grandeur, who must be protected.
Clarke is no crowd-pleaser
Jimmy Anderson will be welcomed at Old Trafford on Thursday as a homespun hero, even if his demeanour suggests he is ready to give Morrissey, the poet laureate of pessimism, lessons in being miserable.
He is fortunate the hobby of His Honour Gordon Lewis AM is saving cricket from itself. The richly deserved contempt with which the retired Australian High Court judge regarded Anderson's playground spat with Ravindra Jadeja was an overdue application of common sense.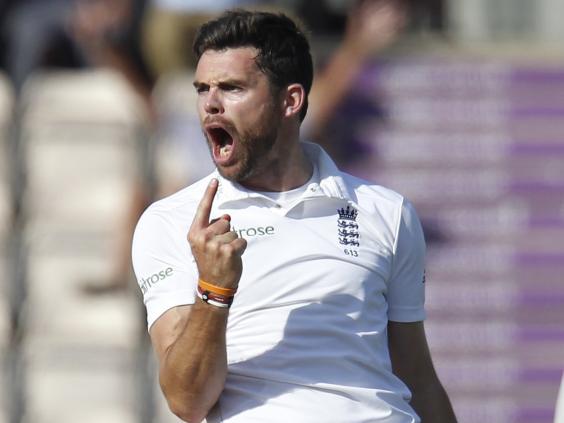 It leaves Lewis open to bureaucratic vengeance by those within the ICC, cricket's discredited governing body, who are only too happy to do the bidding of Indian administrators and their allies. They are conditioned to regarding a man of strident independence and unchallenged integrity as a liability.
The game is so weak and ill-managed that individuals such as the ECB chairman, Giles Clarke, retain undue influence. A self-proclaimed marketing genius who is apparently content for England's Test team to be watched by crowds that would shame a League One football club is surely surplus to requirements.
Lampard suits City's suits
Since Frank Lampard kisses the badge with an adolescent frenzy usually reserved for the last dance at the school disco, it was fitting his short-term loan move to Manchester City evoked fourth-form angst.
One social inadequate slurped all over social media: "Lampard is dead to me! What a traitor!" Another overwrought Chelsea fan ceremonially burned a shirt. They, and the rest of the hysterics, missed the point.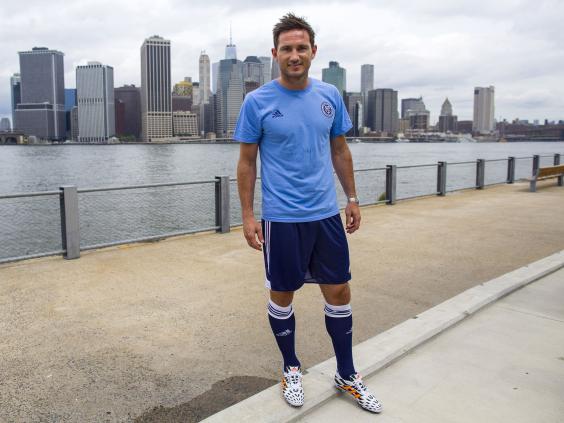 Since City's executives boast their recruitment plans are strategic, I suspect this was planned long ago. Ever the model professional, Lampard is merely doing his new employers a favour in the era of Financial Fair Play, and being a conveniently British body around the place for six months.
Small earthquake on Twitter, no one hurt.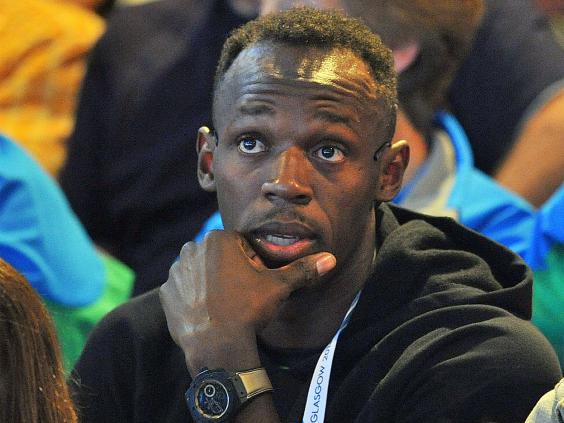 Stop bowing down to Bolt
A thought for craven BBC cheerleaders and assorted apologists for Usain Bolt to consider: if the Commonwealth Games are as life-affirming and democratic as they claim, why does their genuflection before the sprinter's celebrity, in the sideshow of a sprint relay, demean the very event they are eulogising?
Reuse content