Johnny Sixpack is grossing out in front of the wide-screen this weekend. He's more interested in spurious world champions than the World Cup. San Antonio Spurs and Miami Heat are renewing their rivalry, with the NBA title at stake. Los Angeles Kings and New York Rangers are taking the Stanley Cup final coast to coast.
Basketball is an urban phenomenon and ice hockey remains resolutely blue collar, a cherished remnant of winter. Baseball is in thrall to Yasiel Puig, a turbulent Cuban defector who is a cross between Popeye and Babe Ruth. The NFL is convulsed by the prospect of being sued by Dan Marino, one of its legendary figures.
So far, so stereotypical. Yet record numbers of football fans, self-styled American Outlaws, are packing for Brazil. David Beckham is pressing the flesh in Florida on behalf of his franchise. He embodies the strategic ambition to establish Major League Soccer as one of the world's strongest competitions by 2022.
The date, set by MLS Commissioner Don Garber, has a portentous ring. A fusion of political expedience, commercial opportunism, corporate expansionism and stage-managed moral outrage is in the process of creating a new superpower.
Sepp Blatter, political pragmatist and professional parasite, sees his chance. He has routed Michel Platini, pretender to FIFA's gilded throne. The global opprobrium heaped upon Qatar's election as World Cup hosts in 2022 has enabled him to prepare the ground for a re-vote.
While the rest of the football community lacks the courage, cunning and wider credibility to challenge his validity and the authority of an organisation which rejects the conventions of accountability, he is free to maintain the pretence of benevolence.
Reallocating the Cup to North America will ease the fears of major sponsors that they are backing a fatally-flawed brand. It will address the bottom line, since no World Cup has had better attendance figures than the US in 1994, and offer Blatter's legacy a slither of legitimacy.
Any team with Jozy Altidore as its talismanic figure cannot be taken entirely seriously, but this is the seventh successive finals for which the United States have qualified. A tradition is being established, though Jürgen Klinsmann, the US head coach, accepts that engineering a long-term cultural shift carries greater importance than short-term success.
The talent pool is deep and receptive. US Youth Soccer, a nationwide body incorporating 600,000 volunteers and 300,000 coaches, have registered more than 3,000,000 players between the ages of five and 19. Forty-eight per cent are girls. Athletes in the US suffer 3,800,000 sports-related concussions each year. Only a small number involve football, which is well-placed to benefit from concerns over more established contact sports, like gridiron. There are, however, still significant hurdles to overcome.
US society is celebrity-driven, and North American football has still to unearth a home-grown player of appropriate magnitude. The fate of Freddy Adu, the over-hyped child prodigy who has not played since being released by Brazilian club Bahia last November, is ominous.
Klinsmann is wary of the falsity of sudden fame, and cites the failure of the much-vaunted US mens' team to qualify for the London Olympics as an object lesson: "There was so much quality, but they didn't get their act together. They were overwhelmed by the exposure. Boom. There goes your team chemistry and there goes your team."
MLS, whose TV ratings are low compared to those of the Premier League, which has unprecedented terrestrial exposure, have a vested interest in ramping up the star system. Clint Dempsey has profited by signing a Seattle Sounders contract worth £14.5 million, but Garber is seeking global recognition, through owners like Beckham and such stellar imports as David Villa and, potentially, Frank Lampard.
It will come, because money speaks, even to Johnny Sixpack.
The Cup that shames the Cup
La Copa Popular, the People's Cup, should shame the world when its finals are staged in Rio de Janiero today, but it won't. Its result will fail to filter through to the powerbrokers' seven-star suites, but its significance should not be forgotten.
Six teams qualified from a tournament held in the favela of Morro do Salgueiro. Before we settle down to a month's indulgence, and enjoy the world's most celebrated footballers, a humble cast of the poor, dispossessed and unrepresented will provide a salutary reminder of the hidden cost of global sport.
Today's event is designed to draw attention to the consequences of the FIFA World Cup general law, passed by Brazil's Congress in 2012. Residents have been evicted, leading to accusations of brutality by security forces. Street vendors have been prevented from working within a two-kilometre radius of FIFA's restricted zones.
The first People's Cup took place in South Africa in 2010, in response to similar objections and impositions. Football's superannuated colonisers came, and went. They will do so again, in Brazil. The great lie of FIFA's slogan – "for the good of the game" – has rarely been more effectively exposed.
Froch fights for gladiators
Carl Froch has restored boxing's gladiatorial traditions in the grand manner. An emerging generation of British former Olympic champions, led by Anthony Joshua and James DeGale, are box office.
The last thing the hardest game needs, as it addresses the threat posed by the growing popularity of the grotesquely-theatrical violence of Mixed Martial Arts, is the ritual of comeback attempts being staged by David Haye and the equally transparent Audley Harrison.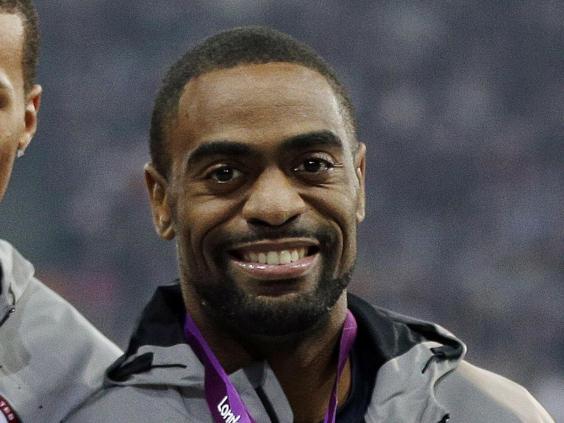 A race of tainted cheats
Tyson Gay's final race, before being banned for testing positive for an anabolic steroid, was in Lausanne last year. He returns there on July 3 to run against Justin Gatlin, who has served two suspensions for drug abuse.
Athletics is already a toxic, fading sport. That it should actively conspire in its marginalisation, by showcasing its greatest flaw, the indulgence of tainted champions, compromises those fighting to sustain its spirit.
Reuse content