Arsenal forward Theo Walcott may have been pelted with coins by Tottenham fans following his scoreline taunts, but little did they know that they were also launching an attack on their own kind.
Walcott suffered a ruptured cruciate knee ligament late on in the FA Cup north London derby, which saw the Gunners run out comfortable 2-0 winners. But as he was carried of the pitch on a stretcher and enduring the taunts of the close-by Spurs' supporters, Walcott decided to issue a cheeky reminder of the scoreline, much to their anger.
Fan barraged him with coins and plastic bottles, with the four men carrying the stretcher doing their best to shield themselves from the incoming missiles. However, two of the ambulance workers – Anthony Archer and Daniel Ahmed – have since revealed publicly that they are indeed Tottenham fans.
Ahmed posted on his Facebook page: "'Little does he (Walcott) know he has a Leeds fan and TWO spurs fans protecting him. We truly are professionals."
When asked by a friend why neither he nor Archer were smiling, he replied: "We were being Pelted by coins!!! It hurts!!"
Archer then added a comment which read: "Can't believe our own fans!! Dan gets concussion and I end up with a dodgy knee! Cheers Theo!"
While Walcott will face no further action over his gesture having been given a reminder of his responsibilities by the FA, he will face a lengthy lay-off that will see him miss the rest of the season as well as the World Cup in Brazil.
Spurs meanwhile are likely to face further action over the conduct of their fans, with pictures emerging of the number of coins collected by a steward that was thrown from the away supporters.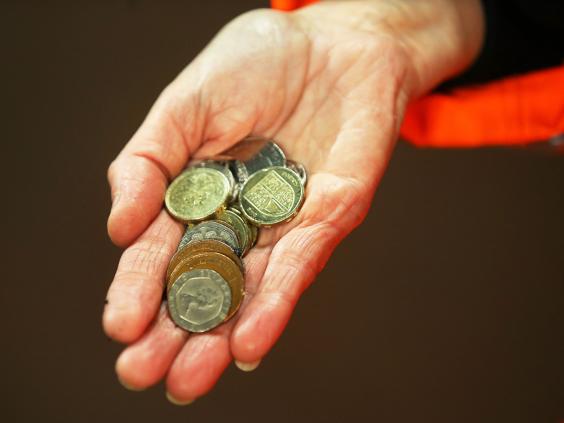 A statement from the governing body read: "The FA has contacted Arsenal and Tottenham to seek their observations in relation to objects being thrown from both a home and away section of the crowd at different times during Saturday's FA Cup tie.
"The FA condemns any such acts and will liaise with both clubs and the Metropolitan Police to identify those responsible and support the strongest sanctions available, including life bans.
"Meanwhile, in relation to the same fixture, The FA has contacted Arsenal's Theo Walcott and reminded him of his responsibilities regarding a 'scoreline' gesture he made in front of away supporters during the game.
"The FA will not be taking any further disciplinary action."
Video: Nigel Winterburn on Walcott's World Cup nightmare
Reuse content