Former Arsenal captain and legendary French striker Thierry Henry will make his bow as a Sky Sports analyst this weekend when he takes to the studio for the Gunners' testing trip to Manchester City.
Henry announced his retirement from the game after his New York Red Bull contract expired in December, and at the age of 37, decided that the time was right to go into TV having made a successful debut during the World Cup with the BBC.
Reports at the time suggested a battle had developed in order to land Henry with BBC, Sky Sports, ITV and BT Sport all eager to sign the Frenchman's expertise to their brand, but in the end it proved to be Sky Sports who lured the former striker into their studio – though he will continue his work with the BBC.
Henry was in the directors' box at the Emirates Stadium on Sunday alongside fellow 'Invincible' Robert Pires as the two enjoyed Arsenal's 3-0 victory over Stoke in what was arguably their best performance of the season.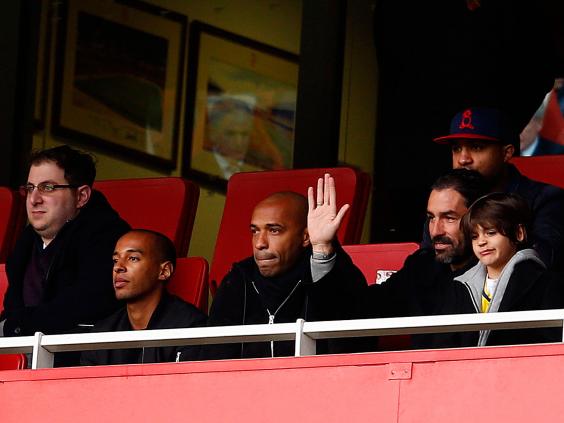 However, Henry will hope that his first job as a Sky Sports analyst will not be dissecting another Arsenal drubbing after the Gunners suffered an embarrassing 6-3 defeat at the Etihad last season. Henry will be in the studio at the Etihad, and having been on hand in Zurich last night to present Cristiano Ronaldo with his second consecutive Ballon d'Or award, it will cap a busy seven days for the Frenchman.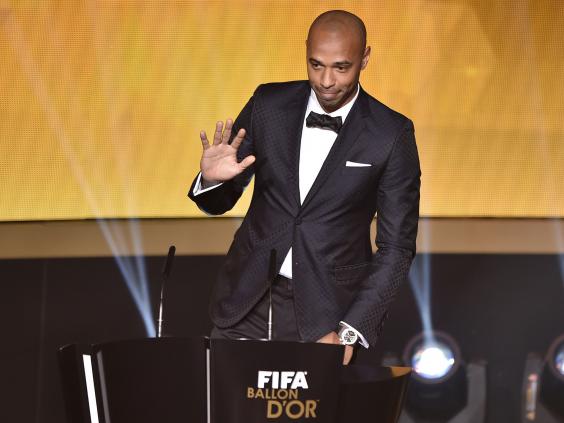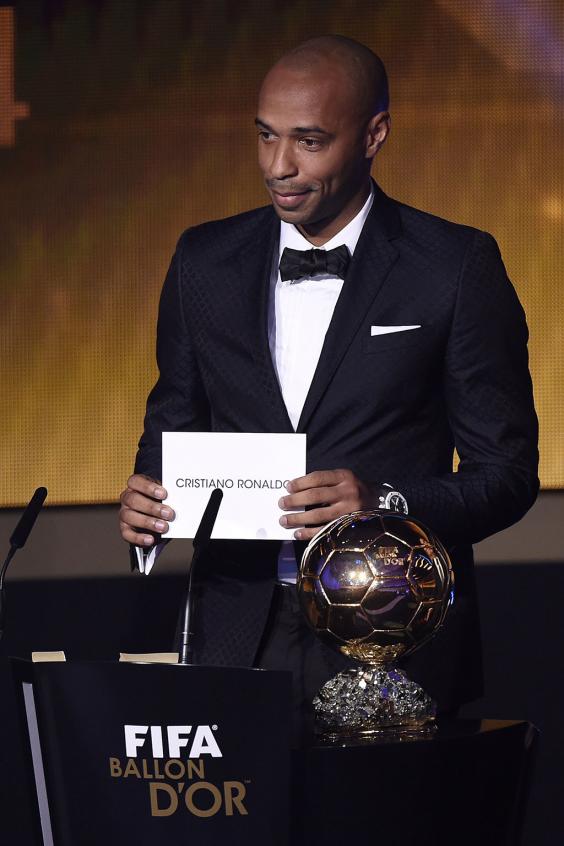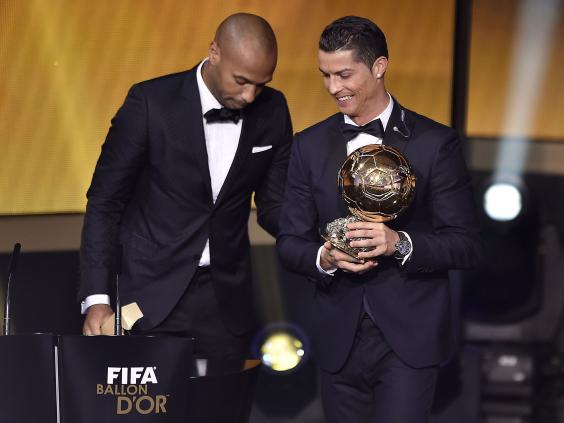 While he has donned the suit in order to join Graeme Souness, Jamie Redknapp, Jamie Carragher and the likes, it's still widely expected that Henry will move into coaching one day, with strong rumours that a coaching role with the Gunners may be set for the not-too-distant future.
Reuse content