In fifth place, two points behind Southampton, and still alive in all three cup competitions, my former club Tottenham Hotspur have set themselves up nicely for the second half of the season.
 They will be asking themselves: is 2015 the year they make that step forward?
Certainly, this season represents a great chance to seize fourth, or even third, place. The teams that usually challenge for those positions, the likes of Liverpool and Arsenal, have not really found a rhythm. Arsenal are 12 points down from their total after 20 games last season and Liverpool are 10 points down from this stage last campaign. Spurs are just three points short of where they were at the same stage.
What Mauricio Pochettino's side have done since the start of November is turn tight matches from draws into victories. They won the games against Aston Villa, Hull and Swansea in the last few minutes. They benefited from opposition red cards in the first two of those games, but it is one thing getting that little bit of luck, it is quite another making the most of it.
Tottenham: Players linked with a January transfer
Tottenham: Players linked with a January transfer
1/12 Emmanuel Emenike

The pacey Nigerian striker is available for £15m and Spurs are certainly lacking fire power in attack with Harry Kane currently carrying the team by himself. However, the players agent has confirmed that Spurs are yet to make a bid for the player, and Fenerbahce would like to hold on to him until at least the summer.

Getty Images

2/12 Carlos Bacca

Seville's Colombian forward has already scored 10 goals this season for his club and is being lined up by Mauricio Pochettino to join Harry Kane in attack, with current Spurs striker Roberto Soldado a possible make-weight in any move for him.

Getty Images

3/12 Jay Rodriguez

The Southampton midfielder was coveted by Spurs in the last transfer window. Expected to return to action in January after recovering from the ACL knee injury which forced him to miss the World Cup.

GETTY IMAGES

4/12 Morgan Schneiderlin

Like Rodriguez, Spurs manager Mauricio Pochettino knows Schneiderlin all too well from his days as Southampton manager.

Getty Images

5/12 Aly Cissokho

The Aston Villa full-back, who was at Liverpool on loan from Valencia last season, has been linked with a January move to White Hart Lane.

Getty

6/12 Ezequiel Lavezzi

The Argentinian forward is understood to be currently unsettled at PSG, having failed to report back for training. Would be Spurs' marquee signing of the season if it comes off.

GETTY IMAGES

7/12 Sergi Samper

Spurs scouts are reportedly looking at the 19-year-old Barcelona midfielder, who has appeared in cup competitions for the Catalan giants. A loan move for the remainder of the season is a possibility.

GETTY IMAGES

8/12 Niklas Moisander

The Ajax captain, 29, was at voted Finnish Football of the Year in both 2012 and 2013. The centre-back's contract runs out at the end of the season.

9/12 Hulk

The powerful Zenit St Petersburg striker was linked with a move to Tottenham in the last January transfer window. Will this be the year Spurs bite the bullet?

GETTY IMAGES

10/12 Ezequiel Ponce

The highly-rated 17-year-old Argentinian who plays his club football for Newell's Old Boys, has reportedly sparked a budding war between Roma and Tottenham.

11/12 Andrej Kramaric

The Belgian striker is also reportedly a £7.5m target for Chelsea. Has scored 21 goals in his first 18 league matches this season for HNK Rijeka.

12/12 Hector Moreno

The Argentine defender, 26, worked under Pochettino at Espanyol during the manager's time with the Spanish club.
They play Crystal Palace today at the start of a run of games in January which, including the two legs of the Capital One Cup semi-final, they will go into believing that they can win every one. That takes them to the derby with Arsenal on  7 February. It is early days yet and, as every Spurs fan knows, they have not finished above their old enemy in almost 20 years. Even though that win at White Hart Lane in March 2013 put them seven points ahead of Arsenal, it was the latter who finished higher in the table.
The 5-3 league victory over Chelsea before the FA Cup third-round weekend was their stand-out result of the season. The confidence a team picks up from wins over smaller sides like Everton, Burnley and Leicester all contributes towards a big performance in a big game such as the one against Chelsea. Now the challenge for the players is to maintain that momentum.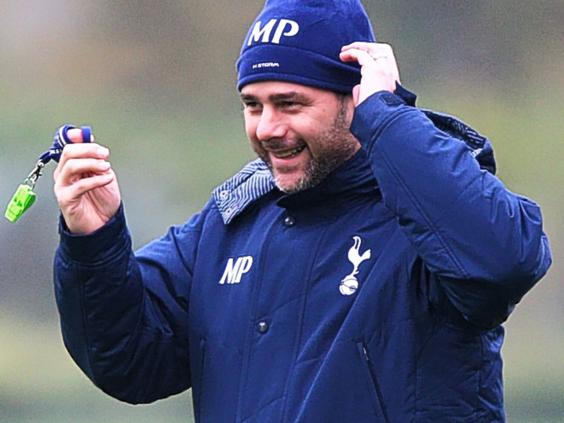 The settled partnership at the back between Federico Fazio and Jan Vertonghen has been a factor in their improvement, but the most rewarding aspect of it all from my point of view has been that Pochettino has continued to select the players who have come into the first team from the club's development squads, to the extent that they are now central figures in the side.
A lot of managers would not have been brave enough to do that. It is easier to pick players with big reputations, especially if the club have paid a lot of money for them. When you look at the side now, you would say that the first name on the teamsheet is Hugo Lloris. After that it is probably Harry Kane. Harry is central to everything that Spurs do now. Nabil Bentaleb is another one who has made himself indispensable, and Andros Townsend has taken Erik Lamela's place over the last few games.
The team that started against Chelsea had five players who had been developed by the club – Kane, Bentaleb, Townsend, Danny Rose and Ryan Mason. I have said it many times before, but it is the homegrown players who will always give you everything. In terms of their development, it is not enough to say of a young player, "if he is good enough, he will make it". Making it as a professional footballer has a lot to do with who you meet on the way and what opportunities you are given.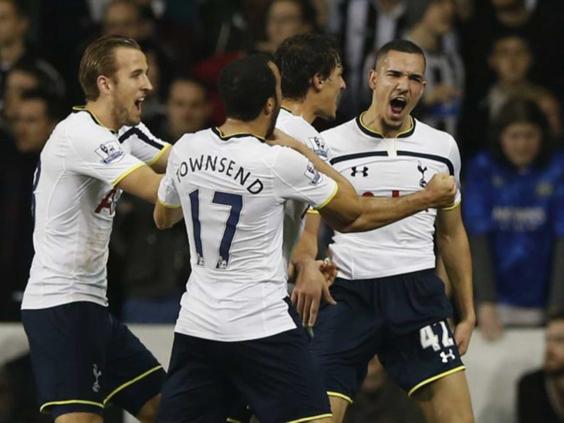 It does make me wonder how many good players are passed over in academies because they were never given the chance by their managers. Were the players Spurs had 10 years ago any worse than the current generation who are coming through now? When I joined the club as part of the development squads in late 2008, the club had a full-back, Charlie Daniels, who was in the process of leaving. He is at Bournemouth now but I believe he could have played for the Spurs first team, given the chance. At the very least he would have been worth more to the club than the free transfer he eventually left on.
A good academy can be a very profitable venture for a club – you only need to look at the fees generated by the sales of Jake Livermore and Steven Caulker to see that. Most importantly, it is a way of developing players for the first team who feel a special kind of bond with the club, above and beyond what you get with the players who are brought in.
It is great that the supporters sing that Kane is "one of our own". I have said in the past that the Spurs fans are harder on their homegrown players than they are on those who are brought to the club. If they could get behind players like Andros and Nabil, they would see the effect it has on them. It would be fair to say that White Hart Lane was not convinced by Harry at first and it has taken amazing levels of consistency in his performances to get himself established.
What you see in those youngsters is the culture that was promoted in the development squads. They were told that all players have poor performances from time to time. What is not acceptable is failing to give everything to the cause to try to win matches.
Pochettino has seen in these young players the qualities that he can rely on in the big games. The chairman Daniel Levy also deserves credit for sticking with the plan to bring through young players. Those kind of young players can take a team a  long way.
Looking to spend? There's value in the Championship
I could save those Premier League clubs who are desperate for new players in this transfer window a lot of trouble, and a lot of expense on air fares for their scouts.
There are plenty of good players in the Championship, and they are players who will not have to spend a few months acclimatising to the demands of English football. For any team in fear of relegation, they need players who will make an impact straight away.
I have mentioned Ipswich Town's Teddy Bishop in this column before and it looks like Arsenal are interested in him and his team-mate Tyrone Mings.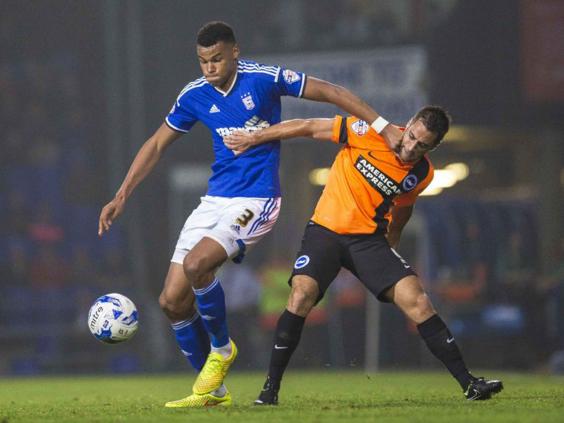 Why could Callum Wilson at Bournemouth not have the same impact that Danny Ings and Charlie Austin had in their first Premier League seasons? Andre Gray at Brentford is another one who could possibly make the step up to the top flight. There are plenty others besides, many of whom I have recommended to managers who I have bumped into on my travels around the grounds.
Too many scouts and managers are too quick to turn the page as they go through their scouting reports on players in the Championship. I still remember the different managers who told me that they could not pick the young Spurs striker I had sent them on loan. They just did not think he was good enough. The boy in question was Harry Kane.
Reuse content