While Emmanuel Adebayor has fallen out with just about every manager he's ever played for, it's difficult to disagree with the Tottenham striker on this particular point.
Following his two goals against Newcastle, a brace that takes his tally to eight in 10 matches, the striker posted a picture on his Instagram account indicating he was a 'man on fire'.
The picture sees the former Arsenal and Manchester City striker's head photoshopped onto that of Denzel Washington's in a poster for the 2004 Hollywood movie Man on Fire.
Adebayor, who's full first name is Sheyi Emmanuel, tagged the picture: "SEA ( life's good )".
The fact Adebayor is enjoying a hot-streak is not in doubt, but there are some questions surrounding his dress sense.
With Tottenham not playing again until next Thursday, the 29-year-old was jetting off for a short holiday today. Pictured with his luggage, Adebayor opted for the tassled-shorts over tights coupled with indigo-blue trainers look. Not quite so hot.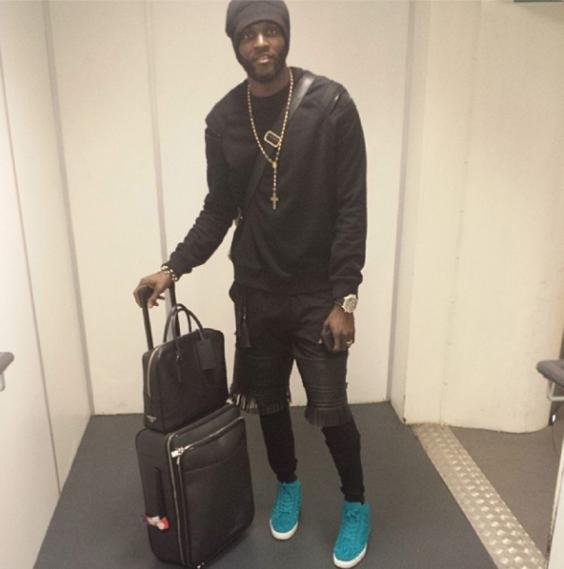 The picture was tagged: "SEA, man always running for success, guess where am going to? #airportswag #traveler #louboutin #givenchy #chromehearts #team228 #gh #africa ( life's good )".