Uefa has attacked Fifa and its president, Sepp Blatter, over allegations of misconduct, as an escalating war of words between the two organisations reached new heights.
Revelations published in the German press over the weekend claimed that one of Blatter's closest advisers, Fifa's chief lawyer Marco Villiger, made a lengthy list of suggested amendments to a report on how Fifa might reform itself so that it did not paint Blatter in a bad light.
The report, by Fifa's supposedly independent governance committee, chaired by Swiss criminal law professor Mark Pieth, was published last April. It explicitly blamed Uefa, the European governing body, for a lack of progress and claimed: "The prospects for reform are probably at their greatest if Blatter wins more time."
Reacting to the reports in German news magazine Der Spiegel, Pedro Pinto, a spokesperson for Uefa's president, Michel Platini, said: "The latest revelations regarding the Pieth report show that Fifa's independent governance committee was anything but independent. Uefa has always wondered why it was criticised by Mr Pieth and wrongly accused of blocking Fifa reforms. Now we understand why and where it all came from."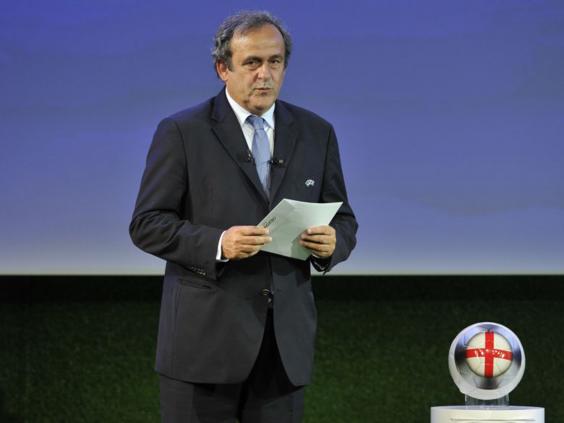 Blatter's decision to stand for a fifth term as Fifa president has set it and its most powerful federation, Uefa, at loggerheads. Platini is not running for the presidency as many suspected he might, but the three candidates against Blatter, Dutch football administrator Michael van Praag, Portuguese legend Luis Figo and Jordanian Prince Ali bin al-Hussein, have all done so chiefly with the backing of European football nations.
The revelations in Der Spiegel claim that Villiger saw a draft of the report, two months before its publication, which contained lengthy passages on the historic ISL scandal. ISL, Independent Sport and Leisure, was Fifa's official marketing partner in the 1990s which went bankrupt at the end of 2001 and has since been exposed for paying millions of dollars in bribes to Fifa executives. "All references to the ISL case are unnecessary," Villiger wrote.
A Fifa spokesperson stated the organisation had been "totally transparent"  in the way it had produced  the report.
Reuse content