Fifa's Vice President Jeffrey Webb has admitted that his organisation has "huge challenges in image and perception" that are, he claimed, "affecting the game."
"I don't think Fifa has done a great job with communications over the years," the head of Fifa's North and Central American and Caribbean region said. "The image and public perception is affecting the game. We don't see it when it comes to revenues and business aspects. But from an ethics and a moral standpoint, we've got a lot of work to do."
Jeffrey Webb replaced the disgraced Jack Warner as head of the region, known as Concacaf, in 2012. He was not on Fifa's Executive Committee when it voted to give the 2018 and 2022 World Cups to Russia and Qatar respectively, but said. "I am told the best presentations were England [for 2018] and the United States [for 2022]."
He said that the report by US lawyer Michael Garcia into corruption in the Qatar 2022 bid, which he has now delivered to Fifa should be made public, something that Fifa President Sepp Blatter has so far refused to do.
Webb said Fifa that the reform needed at Fifa could be delivered by its current, embattled President.
"If you look from a business standard, look at what Blatter and [Fifa General Secetary] Jerome Valcke have delivered, we need that consistency. We could have gone further with the reforms. The landscape of global football has changed. But we should be brave enough and bold enough to take on the challenges of reforming the committee."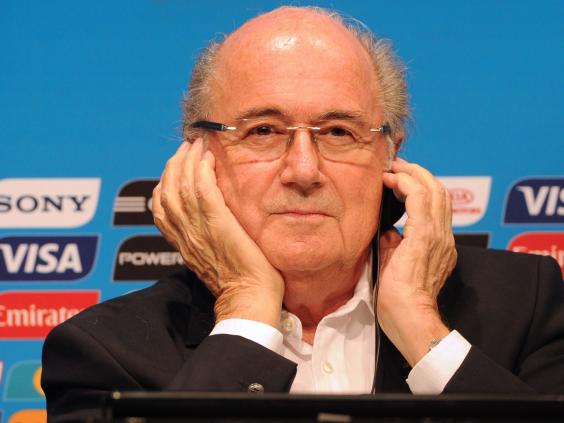 Speaking at the Soccerex Global Convention in Manchester, Webb said that racism and match fixing were the two biggest challenges facing the game.
"We have a culture of brushing things under the table instead of really confronting them, having a real discussion, a real conversation about racism in sport and football," he said. "Football, with its power, with its responsibilities, can impact society.
On the threat of "match manipulation", he said: "That is the core of the game, the focus of the game. If we lose the confidence that the game is the game, the result is the result, then I think we've lost it all."
Webb, a 49 year old lawyer from the Cayman Islands has been widely praised in his first two years as head of Concacaf, a region which has long been mired by allegations of corruption, said he did not have "the aspiration" to be Fifa President.
"Who knows where we go in the future. That is a tough calling and a huge commitment, a huge undertaking, for your family and for your lifestyle."
He said he was "not convinced" by current calls to allow managers to challenge decisions via video technology.
"I'm not convinced we've got to the point to be stopping the game. Are you really stopping the game to challenge the refs, or for tactical reasons? The water break for Holland [in the World Cup] changed the game against Mexico didn't it. I can't say as I'm in favour of challenges. That's a long way off and that's a debate that must continue."
Reuse content