When Anouar Kali clattered into Lasse Schone during Willem's Dutch cup game with Ajax last September, he did not know he was about to the answer to obscure pub quiz questions of the future.
Referee Danny Makkelie booked Kali but that decision was then sent to Pol van Boekel, the video assistant referee (VAR) watching six televisions in a van outside the ground. He told the Mr Makkelie that it was a red-card tackle, not a yellow, and the sanction was upgraded.
It was the first red card given by a VAR, the new system that is being trialled across football. IFAB agreed to a two-year experiment starting in March 2016 which plenty of federations, including France, Germany, Italy, Turkey and Mexico, have all agreed to.
Our very own Football Association have not started using it yet but the plan is that they will from the start of the third round of the FA Cup, in January 2018.
Fifa will use VARs at the Under-20 World Cup, the Club World Cup and the Confederations Cup this year. If these trials are successful then in March 2018 IFAB will decide on its long-term future, with the possibility of its usage at the 2018 World Cup very much on the cards.
It is no exaggeration to say that football will change forever when decisions are referred up to a VAR, watching TV screens either from the stadium or from a central control room.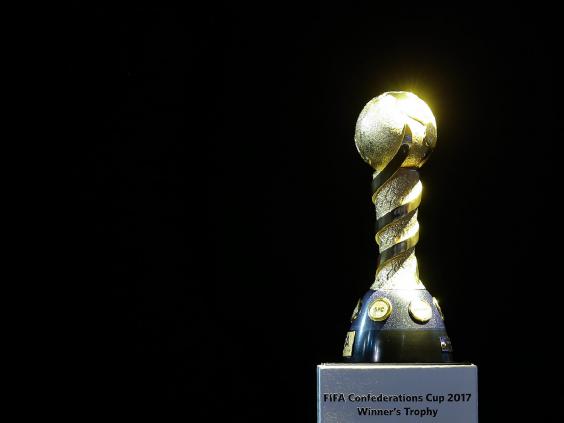 For the first time, the referee's decision will not be final, although referees will be encouraged to continue to officiate in the same way. He or she can refer a decision to the VAR, or the VAR, if he or she has noticed an error, can asked to be consulted if he believes the original decision to have been wrong.
The reason for doing this is obvious. Stakes are so high in modern football that decisions have to be correct. For simple factual checks, there is almost no case against. Football has happily adjusted to goal-line technology and this is simply the next step.
But this is about more than just getting decisions correct. IFAB hope that being able to refer decisions to video means that players will be discouraged from deception. If they are liable to be caught for handballs and dives, and therefore punished, the hope is that they play within the rules.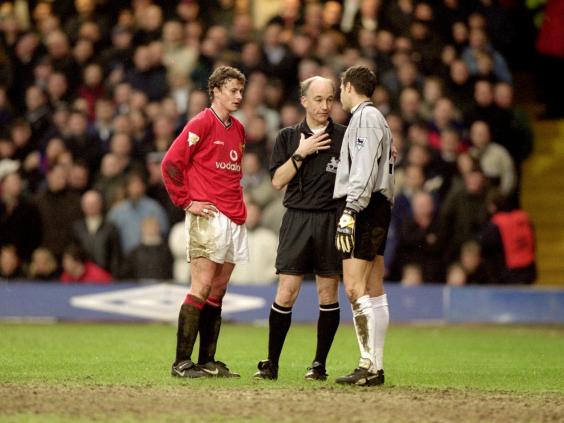 David Elleray, IFAB's technical director, pointed to the examples of the infamous Diego Maradona and Thierry Henry handball goals, against England and the Republic of Ireland respectively. With a VAR, the decision would have been referred to video, the goals disallowed and the players each yellow carded. Elleray hopes that the more serious threat of punishment for this type of behaviour would discourage players from cheating the officials.
The worry, though, is that if too many decisions are referred to the VAR it will kill the traditional flow of the game. That is what IFAB want to avoid and so their criteria for using VAR is "minimum interference, maximum benefit".
What this means is it will only be used for what Elleray called "clear errors in match-changing situations" such as goals, penalty decisions and red cards. They are not trying to get to 100 per cent accuracy of decisions, only the most important ones. "We do not want to destroy the essential flow and emotions of football," Elleray said.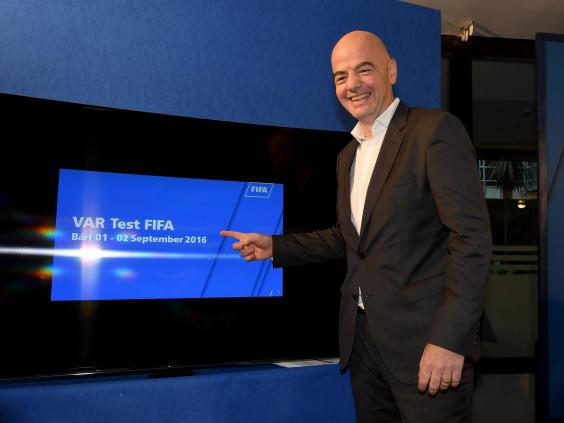 That is why football does not want to go down the route of other sports and refer everything upstairs. "We do not want to be NFL", Elleray said, "we just want to get rid of headline mistakes and scandals."
The problem is that when these measures are introduced it is difficult to resist the  push for them to be used more. That has happened in cricket where the third umpire and the decision review system, initially introduced to eliminate egregious mistakes, has expanded to be a central part of the playing of the game.
"We have had to draw some lines," Elleray admitted, "we accept it is a bit of a flaw." Once the lines are in place, there will always be pressure to move them.
Reuse content