Arsenal fans have shown their strongest signs yet that they are ready to turn their back on manager Arsene Wenger despite 18 years of loyal service to the Gunners.
It doesn't help either that former captain Cesc Fabregas is on course to win the Premier League with London rivals Chelsea – after Wenger decided against making a move to re-sign the midfielder in the summer.
A video emerged last week that showed Wenger being verbally abused by supporters who want to see the Frenchman ousted from his role with the club and a new face brought in to spice up the Gunners' Premier League campaign.
Enter Gunnerblog, the Arsenal fan with a sense for the hilarious and a fondness for dressing up as Wenger and his squad and singing to a camera.
In his latest video, Gunnerblog – real name James McNicholas – puts on his remarkable accurate Wenger voice to sing 'Let It Go', the song from Disney film Frozen that has become an instant favourite among young children and a regular soundtrack to any and every Christmas advert this year.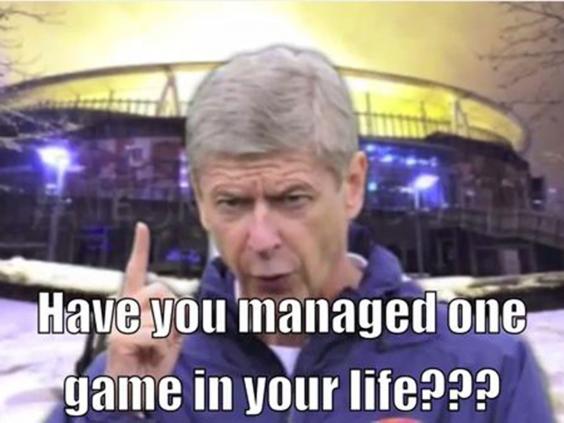 Gunnerblog replaces the lyrics with what you imagine Wenger would want to say, and includes his star players Mesut Özil, Aaron Ramsey and…Francis Coquelin. Even Abou Diaby gets a mention, but of course, it's injury-related.
Watch the video below…
Should Wenger have signed Fabregas in the summer transfer window, or was he right in claiming he already has enough midfielders in that position? Leave your thoughts in the comment box below.
Reuse content