The Premier League season might be over and the traditional awards handed out, but in terms of value for money, how did your team do?
It turns out that not only were Manchester City champions, they were also the best value for money.
VoucherCodes.co.uk calculated how much season-ticket holders paid per win and per goal, and it seems Manuel Pellegrini's free-scoring side ensured their supporters got their money's worth.
Manchester City fans paid £28.56 per win at the Etihad Stadium and £7.71 per goal.
That is in stark contrast to the team at the bottom of the value league.
Fulham fans, who witnessed their team's relegation to the Championship after 13 years in the top flight, paid the most. With just five home wins all season, season ticket-holders paid £128 per win and £26.67 for each goal.
Considering their contrasting seasons at the top and bottom of the Premier League respectively, it comes perhaps as little surprise that Fulham and Manchester City are at either end of the Value League as well.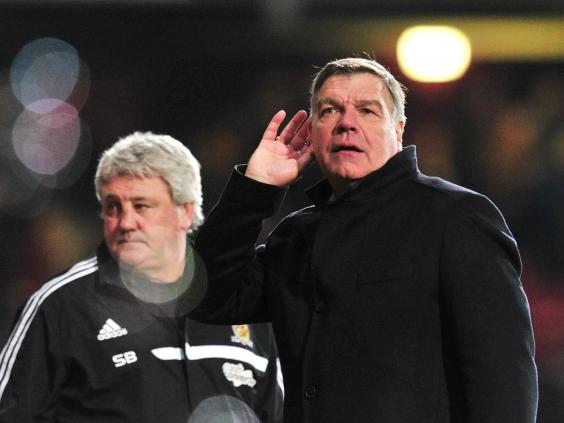 However, in the case of West Ham, they performed poorly in the Value League despite finishing 13th in the Premier League. Sam Allardyce's side were the second worst team in terms of value for money with their fans paying £118.57 per win.
Manchester United, who came second in the Value League last season, unsurprisingly plummeted. With defeats to Newcastle and Sunderland among others at Old Trafford, United fans paid £79.22 per home win, £35.45 more per win at home than they did last year. It meant they came eight in the table.
To see where your team came in the Value League, check out our gallery below...
Which Premier League team was the best and worst value for money?
Which Premier League team was the best and worst value for money?
1/14 Manchester City

Per goal: £7.71
Per win: £28.56

* The Value League was compiled by VoucherCodes.co.uk. Cost per win/goal across the season calculated on the price of a season ticket, home shirt, scarf and also a pie and pint at each home game.

EPA

2/14 Chelsea

Per goal: £17.84
Per win: £51.13

GETTY IMAGES

3/14 Liverpool

Per goal: £16.51
Per win: £54.68

GETTY IMAGES

4/14 Stoke City

Per goal: £21.25
Per win: £57.37

GETTY IMAGES

5/14 West Brom

Per goal: £12.34
Per win: £75.78

Getty Images

6/14 Manchester United

Per goal: £24.59
Per win: £79.22

AFP/ GETTY IMAGES

7/14 Hull City

Per goal: £27.80
Per win: £79.43

Getty Images

8/14 Aston Villa

Per goal: £22.93
Per win: £84.07

GETTY IMAGES

9/14 Crystal Palace

Per goal: £38.25
Per win: £86.06

Getty

10/14 Tottenham

Per goal: £31.14
Per win: £84.94

GETTY IMAGES

11/14 Southampton

Per goal: £23.88
Per win: £95.53

Getty Images

12/14 Swansea City

Per goal: £17.22
Per win: £88.54

GETTY IMAGES

13/14 Cardiff City

Per goal: £28.19
Per win: £112.76

GETTY IMAGES

14/14 West Ham

Per goal: £33.20
Per win: £118.57

Getty Images
Do you think your team were value for money last season? Let us know in the comments below...
The Value League was compiled by VoucherCodes.co.uk