The young boy who had Jermaine Beckford's match-winning shirt stolen out of his hands has been named as eight-year-old Ted Dockray.
Images of a woman, dressed in a pink top, went viral on Sunday after she was seen to steal the shirt out of the hands of a young boy after Preston North End hat-trick hero Jermaine Beckford tossed his shirt into the crowd.
The story took an even more sinister twist as an advert on classified ads website Gumtree appeared to show the shirt for sale for £1,500.
The advert has since been removed from the site after fans filed a complaint to Gumtree. It is unknown whether it was a genuine advert or a prankster who had seen the story.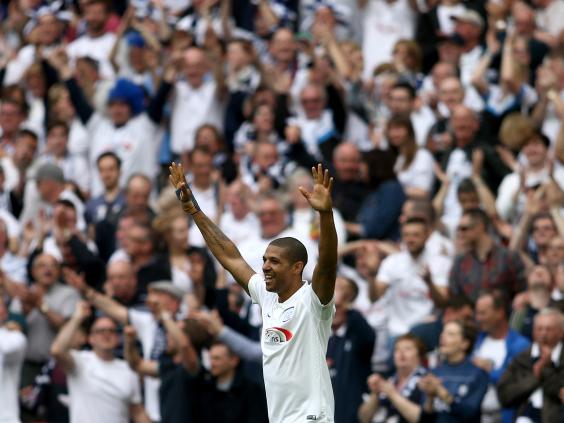 The Lancashire Evening Post has named the youngster as Ted Dockray, who was at Wembley Stadium to see his brother Leo play in a schools' championship.
Ted was in London with his brother, dad and grandad, according to the paper.
His aunt Helen told the Lancashire Evening Post: "Ted was clearly the last one to have his hands on that shirt.
"He would have worn it even if it was all sweaty and smelly. It is the happiness it would have brought the child that matters.
"Ted was in bits and went running to my dad."
The images provoked an angry reaction on social media with fans of Preston and other clubs demanding that the woman be found and made to return the shirt.
Preston have announced they will present Ted with a replacement shirt after hearing about the story.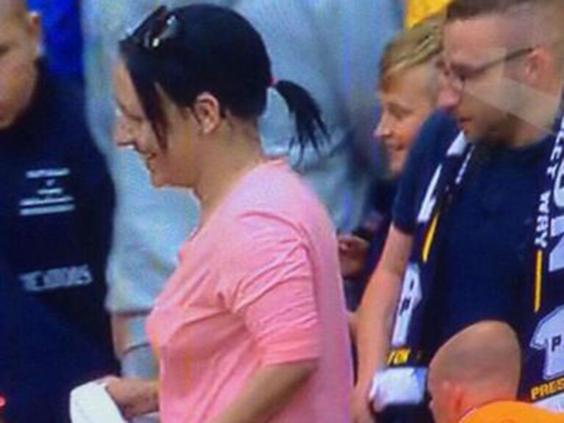 "If the young man makes himself known to the club, we'll get Jermaine to present his second Wembley shirt to him," a spokesman told the Daily Mirror.
Lancashire Police told the Mirror that its Football Intelligence Unit will be examining the case, however stressed that no crime had been reported.
Reuse content