Brendan Rodgers' job at Anfield seems safe for the time being. Here's what he needs to do this summer to keep it that way...
End the Raheem Sterling saga
The latest on the unhappy winger is that Liverpool will use a legends game against Real Madrid on 14 June to discuss a possible move to Spain. The last thing Brendan Rodgers needs this summer is a protracted saga over whether Sterling is staying or going, so whether talks are productive or not, the club must decide what they want to do with him.
Sterling seemingly has no interest in staying at Anfield and he has lost the respect of the supporters, so why not sell him now whilst his value is at a high point?
It won't do Rodgers or the rest of the squad any favours to keep an unhappy player - however good he may turn out to be - at the club.
Liverpool season player ratings
Liverpool season player ratings
1/24 GOALKEEPERS: Simon Mignolet

Was dropped after some really shaky form at the start of the season but recovered well to have a pretty solid campaign. But still not good enough to be Liverpool's No 1. 6.5/10

GETTY IMAGES

2/24 Brad Jones

Produced one of the worst performances in recent memory in the defeat at Old Trafford. His injury on Boxing Day was a bit of a blessing in disguise. 2

3/24 DEFENDERS: Glen Johnson

Never nailed down a regular spot this season and will leave the club this summer having never really lived up to his £18m price-tag. 5

GETTY IMAGES

4/24 Jose Enrique

Rodgers didn't fancy him last season and even less so this time round. Started just two Premier League matches. 2

Getty Images

5/24 Alberto Moreno

A real mixed season for the youngster. A talented and dangerous attacker but makes too many fatal errors. Plenty of room to improve defensively, however. 5

6/24 Javier Manquillo

Didn't start a league game in 2015 and endured a miserable time on the rare occasions he did manage to play. Has a long way to go. 3

Getty Images

7/24 Kolo Toure

Produced heroics in Madrid but also an error-strewn horror show in the Emirates. At 34 his future at the club is limited. 3

GETTY IMAGES

8/24 Dejan Lovren

Where to start? Looks close to a £20,000 player than a £20m one after a horrible season. Never got to grips with the pressure that being a Liverpool player would bring. 2

9/24 Mamadou Sakho

Athletically gifted and capable of good performances, Sakho also looks like a Sunday League player at times. There always seems to be an error round the corner. 4

10/24 Martin Skrtel

Liverpool's most consistent defender this season, Skrtel is very capable and has rarely put a foot wrong this term. 7.5

11/24 Emre Can

Did a good job playing as a third centre-back but next season should be given a real run in his favoured midfield position. Showed great flashes of promise and easily Liverpool's best buy last summer. 7

12/24 MIDFIELDERS: Steven Gerrard

Amid the emotion of his farewell tour Gerrard has had a torrid season. Last year was one of the best of his career but without Suarez and Sturridge the captain was unable to provide match his performances. Rodgers dropped the 'quarterback' role in the autumn and the years finally seemed to catch up to Gerrard. 5.5

Getty Images

13/24 Jordan Henderson

Stepped into his role as vice-captain and the man most likely to replace Gerrard. Offers a blend of graft, skill and drive that is hard to find. Liverpool's captain for the foreseeable future. 8

Getty Images

14/24 Lucas Leiva

It's a shame that the holding midfielder got injured just at the time when the 3-4-3 started to come together. Needs to stear clear of injury but still an intelligent performer. 5

GETTY IMAGES

15/24 Joe Allen

Allen is neat and tidy but doesn't offer much more. One goal all season, seems afraid to tackle and is weak when facing the best. His £15m fee is one of the worst pieces of business in Liverpool history. 5

Getty Images

16/24 Philppe Coutinho

The brightest spot of miserable season, Coutinho has truly arrived as one of the Premier League's best. Offers drive and skill from his attacking midfield position as well as an eye for goal - Reds fans should expect more of the same next year. 8.5

Getty Images

17/24 Adam Lallana

Has shown flashes but for £25m so much more was expected. Not quite a flop but the former Southampton man needs to do a lot more to justify his fee next season. 6.5

Getty Images

18/24 Jordon Ibe

In just seven Premier League starts he gave Liverpool fans a lot to look forward to. The powerful teenager was about to make the wing-back position his own before injury and he should get a big role in the team next year. 6

Getty Images

19/24 Lazar Markovic

Was bought as one for the future but a £20m winger who looks better when playing as a wing-back is quite worrying. At 21 time is on his side but he must start producing soon. 4

20/24 Raheem Sterling

Has unlimited potential but very rarely produced on the pitch this season - he only got seven goals in the Premier League. Doesn't seem like he'll be at the club next year and even if he is, will Liverpool fans forgive him? 6.5

AFP/Getty Images

21/24 STRIKERS: Fabio Borini

Not good enough for Liverpool. At all. He cost £10.5m and has scored three league goals since 2012. 2

Getty Images

22/24 Rickie Lambert

Was seen as a no-risk back-up option when he was the toast of England last season. That was before Sturridge got injured and Balotelli delivered nothing. 3

GETTY IMAGES

23/24 Mario Balotelli

A £16m gamble that completely back-fired. One goal and numerous off-field antics later, Balotelli doesn't have a future at the club. 1

GETTY IMAGES

24/24 Daniel Sturridge

Liverpool's season went down the pan with Sturridge's injury and got even worse with his numerous problems thereafter. Needs to bounce back next year. 3

Getty Images
Find a place for Mario Balotelli
The £16m gamble for the Italian striker didn't pay off at all last season, he doesn't fit in with the fast pace that Rodgers wants to use. But after another poor season, it's unlikely that the Reds will even get back half of what they paid for the 24-year-old less than a year ago.
Out of the Champions League this year, Liverpool can't afford to take such a big loss on a player. Rodgers must find a way to bring the striker back into his plans - he clearly has natural talent and can score goals, even if he doesn't want to work hard.
Get over the loss of Steven Gerrard
Gerrard should still be a Liverpool player next season. But he's not and the club need to move on as quickly as possible. Jordan Henderson already seems to be taking on the mantle of being the 'next Gerrard', Liverpool's inspirational captain from the centre of midfield.
But even in his final campaign, arguably the worst of his career, he was still the man his team-mates looked to first for that moment of inspiration or leadership. Another central midfielder will be needed alongside Henderson and the players and fans will have to learn to deal with the former England captain not being at Anfield.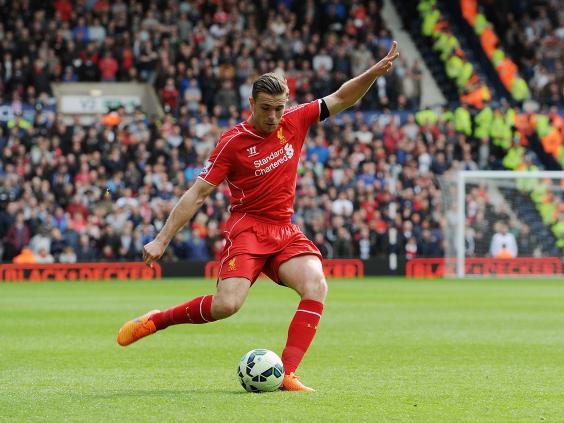 Work better with the transfer committee
The Liverpool transfer committee has come in for a lot of (just) criticism for the business over the last couple of seasons, with only Emre Can and Adam Lallana considered anything like a success out of the £100m+ spent last year.
It's not an ideal way to work but Rodgers is stuck with it and must make the best of it. Identifying targets and moving for them early helped Chelsea immensely on their way to the title and the Reds should aim to conduct their business in the same manner.
Christian Benteke, Danny Ings and Nathaniel Clyne are top targets and Liverpool should get the deals done for them quickly so they can be integrated into the squad.
Do something with the forgotten prospects
Luis Alberto, Iago Aspas, Tiago Ilori, Sebastian Coates, Fabio Borini. Every one of these players, bar Aspas (27), is under 25, still on the books at Liverpool and yet to make any kind of impression on the first-team. Around £40m was spent to bring the five players to the club, with Coates, Borini and Aspas seemingly having no future at the club.
Alberto and Ilori were on loan last season but struggled to get into the Malaga and Bordeaux teams, not exactly the most inspiring of tales. However, both are still young and the club are apparently happy with them. They should be given every chance to succeed at the club, but perhaps it'd be better for both parties if they could acclimatise in England rather than continued loan spells abroad.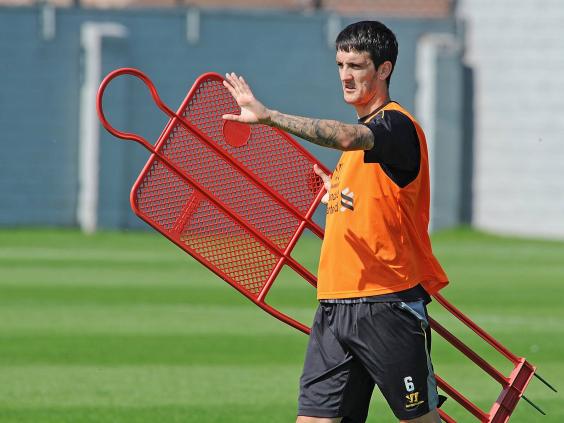 Fix the defensive issues
In the last two seasons Liverpool's defensive issues have been plain for all to see. They may have kept 14 clean sheets overall, trailing only Chelsea, but the quality of their defensive play is not up to scratch, especially in the biggest matches.
Dejan Lovren has been a massive failure, and the hope is he can improve in his second season. But elsewhere the whole team needs to defend better as a unit. During his reign Rodgers has seen Pepe Reina, Jamie Carragher and Daniel Agger leave for one reason or another, and replaced them all with sub-par players, Simon Mignolet, Kolo Toure and Lovren.
The likes of Alberto Moreno and Javier Manquillo are exciting attacking full-backs, but liabilities defensively. Andre Wisdom impressed at West Brom and should be brought back into the squad. Lucas Leiva, an excellent defensive shield, was out of the team for a long spell last season before coming back - marking Liverpool's best run of form.
Whether he does it through the transfer market or by a shift in strategy, Rodgers must make the whole team better and more interested in defending.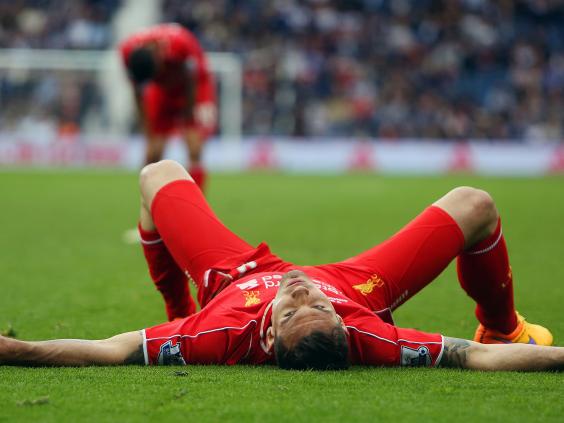 Target a trophy
They may have got close last season, with two semi-finals, but Rodgers has now failed to reach a final in each of his first three seasons at the club. Rodgers gave up on the Champions League when he sent out a weakened team at the Bernabeu and then failed to get past Besiktas in the Europa League.
Liverpool have no chance of winning the Premier League next season and are facing a struggle to get back into the Champions League, with their rivals are expected to spend big this summer.
That makes some other success - the FA Cup or a League Cup - a big priority. A 5th or 6th place finish without a trophy wouldn't be seen as enough progress but some silverware is desperately needed.
His reign may not last without it.
Reuse content